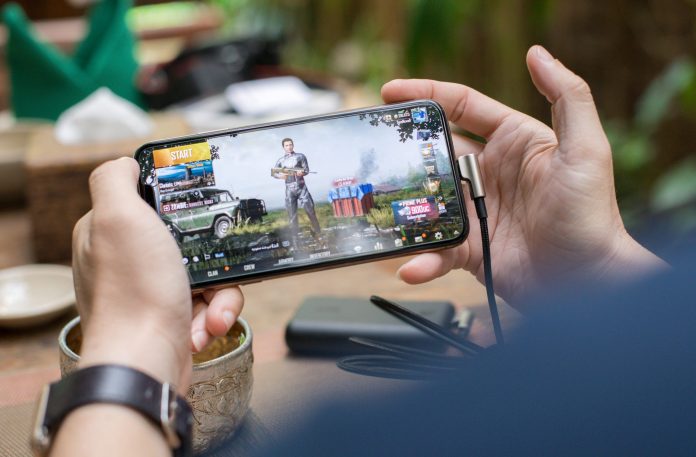 Smartphones have changed the way many of us live our lives. We may use it for different purposes and reasons, but one thing is clear: smartphones have made our lives convenient in many ways. From kids to teens, to adults and professionals, this technological advancement has brought many positive uses and results.
It is because of this reason that smartphones have been a constantly evolving and improving technological advancement – hence, the introduction of new and improved handsets every now and then. It's more than just the status quo. The smartphone movement has become a way of life for many of us, and for good reason. Here are the top 10 smartphone advancements over the years that have been of great help to the greater masses
Music on-the-go
Since the introduction of the iPod and mp3s, it has given people another reason to listen to and enjoy music. It was a huge leap from listening to music at home through a large stereo that you won't be able to bring in your purse. The music on-the-go technology applied to smartphones made it even easier to listen to their favorite bands and music.
Next level photography
Yes, we were all pretty much enthralled when cameras were introduced to mobile phones way back that we did not mind the quality of the photos. Cameras used to be these large and heavy things that you simply cannot just take with you anywhere you go.
When cameras were added to phones, it allowed us to capture more moments and memories on film. With smartphones, you don't only perpetuate the memory, you also capture the scenery in HD because of the high camera features.
Wireless internet connection
Either via WiFi or 4G, browsing the internet is as easy as a few clicks anywhere and anytime with your smartphone. With the internet becoming a basic necessity for a majority of the people today, being able to access the web and stay connected anywhere you are is a huge convenience that the smartphone movement has brought to us.
Maps and GPS
The Global Positioning System technology incorporated in smartphone maps has deliberately changed the way many of us travel, especially to lands we are not familiar with. We became confident to step into unknown territories because we have our GPS and maps in the palm of our hands without the need to bring the large maps in our bags.
Smart calendars and organizers
Never miss an appointment or anything you need to do anymore. Smartphones can take care of your to-do list and take your mind off things so you can relax more.
With just a few clicks, your smartphone will take care of your schedule and be your reminder. It's like your own assistant in the form of a 5-inch robot.
Work on-the-go
Missing a day at work or going on leave is not as stressful anymore when you think back on what's happening to your work piling up. With smartphones, you can keep yourself updated with your work emails and do as much as you can away from the office so the work does not pile up when you get back. There's also the part where you stay well informed about work updates. Cool, right?
Internal storage
Smartphones have gone from the regular internal storage of 1GB to large internal memory as much as 128GB. Not only that. Your smartphone can store and open many different kinds of files that were once just accessible using a computer or other forms of technology. This makes accessing these files much easier especially for projects or even entertainment.
Entertainment
Speaking of entertainment, smartphones are a one-stop-shop for all your entertainment needs online and offline. Books, movies, video clips, music, and anything else that you enjoy when you are "chilling out".
Shopping
Shop around the mall without leaving your home through online shopping.
You can also go to the mall and not have to worry about taking all your credit cards with you, because you can pre-load them up to your smartphone app and present them when doing your purchase.
Pocket-sized technology
Your smartphone can do all of the features mentioned above, and while the features are already impressive enough, there's also the fact that smartphones are these pocket-sized devices that you can literally take anywhere without taking much space or effort.
All the information you need to know and the tools you need to organize your day, your schedule, your job, and even your personal activities, it's all in the palm of your hands with just a few clicks. True enough, smartphones have changed many things – how we do business, the pace of our activities, and the number of things we can get done. Although there may have been a few setbacks, the smartphone generation is definitely a skyrocketing technological advancement.