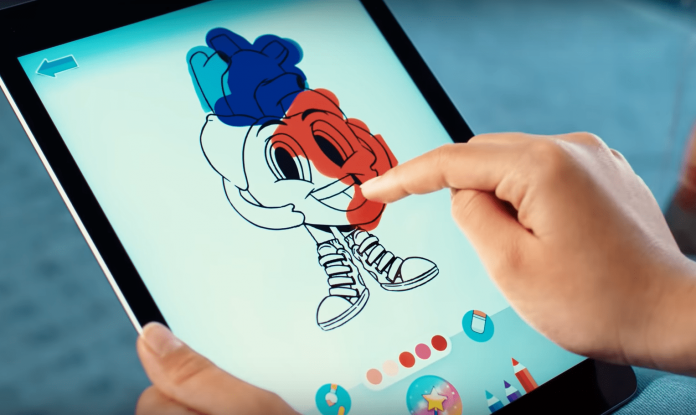 Kids can be bothersome, especially when they are bored and have nothing to do. Thankfully, there are interactive games that can be enjoyed by the kiddos when this happens. They are not only fun and exciting, but educational as well. So, the kids can better their reading skills,  develop their motor skills and improve comprehension. Here are some of the best educational iOS apps.
Super Why
This game contains four interactive literacy games that are perfect to help the child develop their reading skills. It also allows the child to participate in the games together with the characters of the Super Why TV show. If you are not familiar with the TV characters, they are Alpha Pig, Princess Presto, Wonder Red and Super Why. This app also teaches kids how to spell, rhyme, write, read and practice the alphabet.
Intro to Math by Montessorium
This app teaches kids how to read, write and understand numbers from 0 to 9, through guided and interactive challenging activities. It lets the child learn the basic mathematical concepts and gradually takes it to the next level. The child can learn at their own pace and also develops an optimistic attitude within the child.
Shape Builder
Shape Builder contains about 100 puzzles for kids and it's not too bad for adults too. The puzzles, which contain 5 to 10 pieces, are made from different colors. They not only learn shapes, but colors as well. These puzzles are said aloud once they are completed. Some of the puzzles are part of the 26 alphabets, 20 numbers, 30 musical instruments with sounds, 17 different types of fruits and vegetables and more.
Highlight: My First Hidden Pictures
This app is great for introducing hidden picture puzzles to kids. It consists of eight puzzles, in which kids can look for the hidden 100 objects. The pictures are very attractive, with music and sound effects to match. It gives an overall delightful experience to anyone, kids and adults alike, who play this game.
Bob Books #1-Reading Magic
The Bob Books have been around for a quite a while, but it still retains its original structure that is ideal for the first-time reader. It consists of 32 words, 4 game levels and 12 scenes to challenge the child. Together with these features, Bob Books also integrate colors, animations, music and alphabet-matching games.
Cut the Rope
Cut the rope is a challenging game that helps kids think strategically. Even adults, who like a good challenging game would be delighted to play this too.
The task is to simply help Om Nom get to the sugar candy. Before you get there, there are additional ropes, airbags, sugar bubbles and other obstacles that cause the sugar candies to stay out of the way. Overall, it's a challenging game worth poring over.
Tozzle
Tozzle is an entertaining yet educational game for kids and adults too. It helps them develop shape recognition and their motor skills. It consists of 44 puzzle pictures with matching sound effects, that kids would surely enjoy. If the puzzle is too hard, a helping arrow will pop up to help in locating the proper place to put the puzzle piece. After the puzzle is completed, the child can play with the sound effects that each of the figures has.
Glow Draw
Nurture the child's artistic side with the neon light in the Glow Draw app. Draw beautiful pictures with glowing and vibrant colors. The pictures glow as soon as you draw them. It also allows users to color some of their camera photos and share them online. The app also allows mixing among a limited number of colors.
ABC123Lite
This version of ABC123 allows you to try the letters A to D. It also includes the phonics and the ABC memory Matching Game, uppercase and lowercase letter-matching, ABC Alphabet song and lastly the tracing of letters and numbers.
The app also involves writing and counting numbers, as well as adding and subtracting them. This will help the child familiarize with the basic alphabets and mathematics as early as today.
Pink Fong Best Kids Songs Stories
Upon downloading this app, 3 songs and 2 storybooks will instantly be given for free. Sing along and dance to the characters like the Muffin Man, Ten Little Indians, The Farmer in the Dell and more. Also, enjoy the classic storybooks that are beloved for many generations like Cinderella, Snow White, Sleeping Beauty, The Princess and the Pea and so much more. By regularly updating this app, you get free songs and stories, too.
The good thing about these games is that they are not only for the small people but also for the big people to enjoy as well. It will also promote bonding between you and your kid while you help them out in problem-solving, reading, writing, solving puzzles, and more.