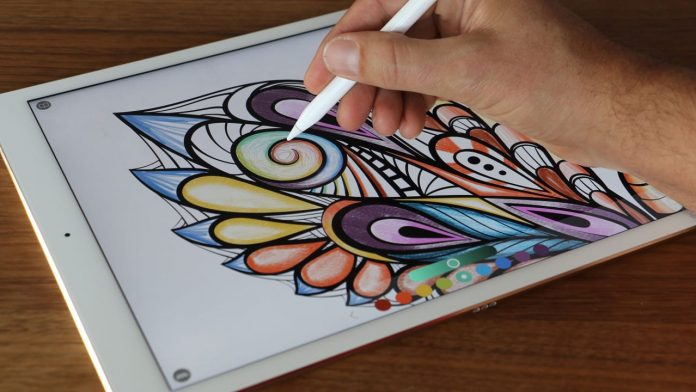 Adult coloring has been the rage lately and more grownups are getting into the trend too. Aside from traditional coloring books and colored pencils, there is now virtual coloring, as what it is fondly called. Now, you can enjoy and get into the hobby even when you are out and about because you can simply download them on your mobile gadgets. Below are some of the most amazing coloring apps you can enjoy whenever, wherever.
Colorfy
Color is an adult coloring book app that consists of beautiful mandalas and Florals to color. You can choose from a multitude of colors and make your own color combinations. All you need to do is to tap the space that you want to fill up with a specific color.
The app can offer you more, once you make a subscription. It has weekly updates for you to download, plus new images too. It also has a feature that allows you to share your artwork with the rest of the world through social media sites.
PrismaJoy Coloring Book for Adults
PrismaJoy has finally created a coloring book app for adults and it is relaxing and fun. It consists of free bold colors and lots of free art to unleash your own creativity. It has a lot of art to color that includes Florals, cupcakes, cakes, cowboy boots, artistic faces, mandalas, animals and so much more. Share your artwork on social media like Instagram, Twitter, and Facebook.
ColorDiary
ColorDiary is another coloring app for adults that comes free on mobile. It secret garden-themed adult coloring books for your fun and enjoyment. You can even draw to your heart's content. It is easy to use and control, in choosing colors and the images and other illustrations can be zoomed in for better coloring techniques.
Momi coloring
The Momi coloring app creates a magical world and a secret garden for you to fill up with color. It has many hand-drawn outlines and patterns to color. All you need to do is tap to fill the space with color and make the magical picture come alive right at your own fingertips.
Colorty
The Colorty world provides inspiration and beauty through a secret scene created in the drawing. It is not only for adults but for younger ages as well. There plenty of drawing to fill out with an array of pretty colors.
You need only to tap the area which you wish to fill with different colors. It is so easy to use. In order to enlarge the drawing, simply pull two fingers apart to do so.
Adult Colouring
The Adult Colouring app is so mesmerizing with hundreds of designs to color, which includes mandalas, flora, fauna, geometric patterns and so much more. It also has numerous colors to choose from. Just tap to fill in the blank spaces with the selected color.
Color Therapy
The Color Therapy app helps relieve stress among adults and grownups. It has more than 400 exclusive and stunning coloring pages you cannot get enough of and you do not have to wait long enough for new content. It also provides the most varied, beautiful color palettes, which are solid and gradients, and they are all for free. It can also be customized according to line color, special effects, and frames. You can even color with calming music in the background.
Pigment
Pigment allows you to color as you would on paper with actual colored pencils. It is not like the tap-to-fill coloring apps that are available, but it will truly give you the authentic coloring experience you want. Choose from more than 200 illustrations and 8 different kinds of pencils, markers, and brushes. It also provides an unlimited number of colors, which you can choose from. It also supports finger, Apple pencil, and third party stylus input.
Colorfy ME
Get lost in an imaginary world of pictures and colors with the Color ME app. The coloring books are free and it comprises secret gardens to draw and color.
Their intricate designs and exotic patterns are specifically designed for adults and grownups. After you have finished, you can share it with your friends on your social media sites or use it as wallpaper.
Color Draw
Color Draw is full of beautiful pictures, mostly made up of flowers, blue seas, and magical fantasy. It also provides a blank space for you to do drawings, paintings, and even to just doodle. It has about a hundred selected patterns for your own enjoyment and relaxation.
Coloring can also be used to pass the time while waiting for a doctor's appointment, for example. If you are in a constant bout of frazzled nerves, coloring can be an effective therapy to alleviate your anxiety. So, you see, coloring book apps are not just for fun and creativity, but for other purposes as well.