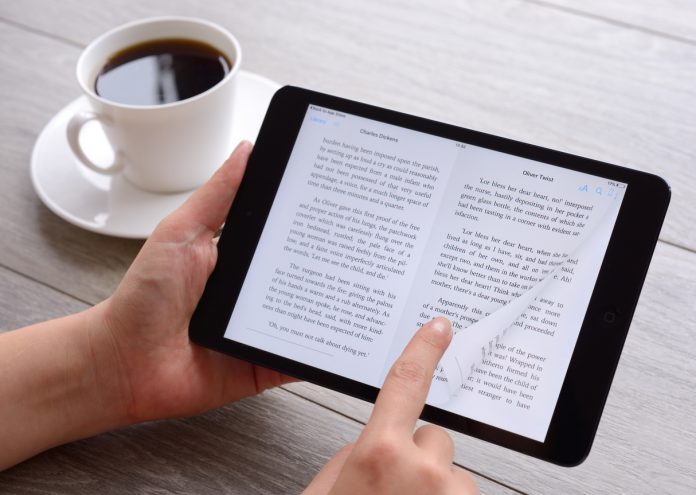 For a book lover like you, these reading apps are just perfect. Carrying a hardbound book in the bag can be too heavy to carry around. It's a great thing that these apps were created, you need only to look at your mobile or tablet to read your favorite book. Here are a few of the best reading apps you may want to try.
Moon + Reader
The Mon + Reader app is an innovative book reader that has powerful controls and functions. It offers thousands of ebooks, without charge, as well as supporting online ebook libraries, too. It also consists of a Reading Statistics function, which allows you to check your reading speed for each book. There are also other features to enjoy, once you get the pro version.
Wattpad
Select from over 20 million free stories of different genres such as fantasy, romance, mystery, action thrillers, suspense, and a lot more. The Wattpad library can also sync with mobile, tablet, and web.
The Wattpad app also gives readers an opportunity to talk online with your favorite book authors and those aspiring writers around the world. It is customizable for a more personalized experience. Also, it gives you story updates from the different authors. Readers can also create their own stories and share them with the world.
NOOK
NOOK is an app created by Barnes & Noble. It consists of about 4 million free books, magazines, comics, and children's books in almost all genres. It offers three free books and magazines before you sign in. The reader can customize their own library by stacking on some ebooks and magazines. The NOOK app has plenty of features which make it one of the best.
Audible
Audible is an Amazon company that gives you the pleasure of reading your favorite books anytime, anywhere. It consists of more than 180,000 free books ranging from the classics to the most recently published. Transfer of books from one device to another is allowed in this app.
Also, it has chapter navigation, bookmarking, sleep mode, variable narration speed, and button-free mode available. The reader can also switch between reading and listening with Whispersync for voice while telling everyone on Facebook and Twitter.
Aldiko
The Aldiko app features a bookshelf user interface, which allows the user to customize the selected ebooks. It also allows reading detailed book descriptions before purchasing. The app also allows the user to check their reading progress in chapters and in a book. It can sort through books, according to the title, author, download late, last read date or rating, and more other interesting features.
Google Play Books
There are over 4 million ebooks available in this app and millions of free books are instantly available. The ebooks offered are of different genres from classics to bestsellers. It offers unlimited storage of books in the digital cloud and accesses to them wirelessly. It also syncs with the Google Play Library. Readers can bring their favorite books along and personalize their reading experience.
EBookDroid
This app is customizable for the best reading experience. All the settings will remember the next time you open the app. EBookDroid has the capacity to split pages, automatically or manually crop margins, and instantly zoom to the content. It also supports DjVU, PDF, XPS, FictionBook, and ComicBook formats. It also provides font mapping for PDF documents.
Fabrik
Fabrik is integrated into two cloud storage devices, namely Dropbox and Google Drive. Sherlock Holmes and Alice in Wonderland books are bundled upon opening the app.
Adding new books is not that hard, just log into a personal Dropbox account to store the ebooks. There are about 20 fonts available to make the reading experience a smooth one. It also has a read feature in the app, wherein it will read the text and the reader will simply listen, with the use of earphones.
Kobo
The Kobo app offers about 4 million free bestselling ebooks of different genres. Also, it includes magazines, comics, and children's books. It syncs bookmarks, notes, and highlights in all devices, so the reader can pick up where he left off anytime, anywhere, on any device. The font size and style can be customized for a pleasurable reading experience. It also allows adding books to the library from email, web, or Dropbox account.
Kindle
Read free books from the most famous classics to modern bestsellers. Enjoy thousands of magazines and newspapers, too. It allows you to shop for books, including new releases and New York Times Bestsellers. It has a Built-in Dictionary, which works offline, Google, and Wikipedia. The reader can also sync ebooks across their different devices. It also syncs the last page read, bookmarks, notes, highlights in Android, PC, Mac, and other devices through the Whispersync technology.
Now, that these apps have been described, the choice is now yours to select the one you think fits your needs best. As a book enthusiast, you should be able to get the app that will give you the best reading experience and will allow you to do more than just read because most of them come with a price tag.