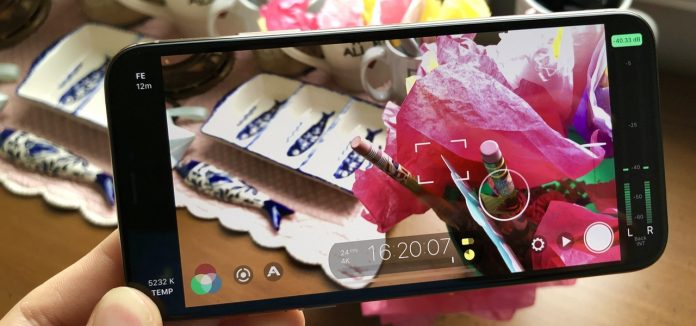 In this digital age, we can do almost everything with the help of our phones. Luckily, we can ask for directions, look up recipes, and even go shopping with just a single click. Now, beauty apps are getting trendy these days. For women, as well as men, it's an everyday thing. What makes them great is their convenience and simplicity. Here are some of the best in the market.
Makeup Genius
Makeup Genius was introduced by L'Oreal Paris, as the first ever virtual makeup tester. In this app, you can try different makeup and products for yourself and see yourself wearing them in real-time. You can also customize your own look or instantly utilize the ones made by expert makeup artists. So, you can check out a look in just one click with this app.
Shadescout
Shadescout helps you look for that perfect lipstick shade or eyeshadow. You can even try it on virtually to see how well it looks on you. You can search from about 40 major brands and try on hundreds of their products.
This app also lets you share your look on social media and check feedbacks from friends and family. If it's a positive one, you can purchase the product here too.
Sephora To Go
The Sephora To Go app is very convenient for people on the go. It allows you to shop for your old-time favorite cosmetics and fragrances and discover new ones, too. You can view what's available at your local Sephora store and even scan through reviews and ratings on a particular product. It also informs you of hot new products to try and look out for. The Sephora TV, which comes along with the app has makeup tips and tutorials to help you out.
Glamsquad
Glamsquad is the app for those who does not have time to go to the salon to have their hair fixed. In this app, you can easily book a hairstylist and have them go directly on your front door.
You can choose different looks from their lookbook and have them perfectly execute it on you. If you have a special event to attend, this app makes it simple and easier for you to get all glammed up.
Spruce
Spruce is your online link to your skincare problems. The app makes clinic visits to a dermatologist possible. For a clinical fee of $40, you will be given a diagnosis, personalized treatment plan, and 30-days follow-up treatment plan from Board-certified dermatologists. All you have to do is submit pictures of and information regarding your skin problem and expect an answer within 24 hours. After that, you can pick up your prescription and get to work on your skin problem. The app also allows you to message your doctor for any of your concerns.
SuperDuper
SuperDuper helps you look for duped products of the high-end ones. It makes consumers realize that the cheaper versions are just as good as the more expensive ones. SuperDuper cuts down your beauty expenses and motivates you to save for your next purchases. Now, they only have nail polish matches, but they'll be covering more beauty products very soon.
GlamApp
GlamApp is another convenient application that gets you a hairdresser and makeup artist on your doorstep, with just a tap of your finger.
You can have your hair blow-dried and have a fresh coat of polish, right in the comfort of your home. You don't need to step out of the house, when you can have the salon come to you.
BeautyNow
The BeautyNow app allows you to set appointments on salons, spas and other beauty establishments. Just pick out a time and the type of treatment or procedure you want and BeautyNow will find the most convenient locations and the best services.
Think Dirty
The Think Dirty app is really helpful for the ingredient-conscious consumers. It shows information on the toxicity of a beauty product and other personal care products in your arsenal. All you need to do is to scan the product barcode and the app will do the work, exposing you the truth about the product and its ingredients.
WeatherBrush
The WeatherBrush app is perfect for those hair conscious citizens. It helps you coincide your hairstyle with the present weather condition. This prevents you from getting frustrated over a ruined hairdo because of strong winds. Now, this app keeps your hair from keeping your hair throughout the day. It helps you save a lot of time and trouble too.
Your beauty rituals have never been so easy, until now. Although some apps do not come for free, it's always worth a few bucks when you realize that getting all prepped up is easier when you have them on hand.