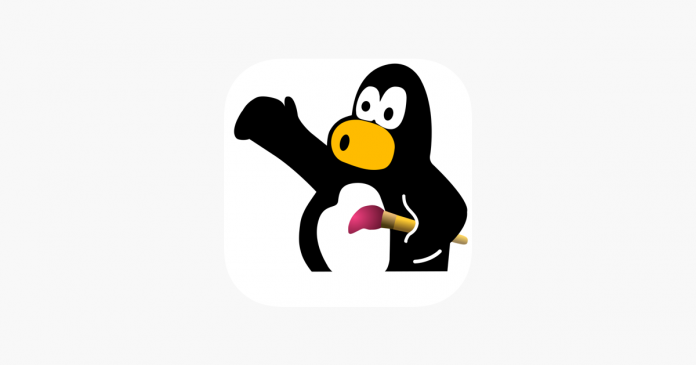 You must have heard of the latest free, and extremely useful online drawing program designed for young learners aged from 3 up to 12 years old. This is the famous Tux Paint.
This is used in educational clinics all over the world, as long as there is an internet connection. This is one step in increasing the attempt for improved computer literacy. This is basically a drawing application intended to enhance the skills of the children.
The software comes with user-friendly interface, great sound effects, and a helpful cartoon lead that provides children instruction as they move forward with the program. Young learners get to draw on a blank plain canvas with a range of drawing tools to encourage creativity among them.
As a result, users, who are mostly parents, tend to download Tux Paint for the benefit of their children. The program is child-friendly and is a very good learning tool for one kid's artistic side.
Tux Paint
While you are on the right track when you take advantage of the great features this application has, free download Tux Paint only when you see it offered as open-source software as this will ensure the legitimacy of the program. Here are some other known features of Tux Paint:
Tux Paint Platform
Working well with Mac, Windows, Linux, and other known operating systems, this is the multi-platform option preferred by starters who are just starting the runarounds of computers and the operating system it comes with. Whatever version of the operating system you have installed in your unit, Tux Paint is surely compatible with it.
Tux Paint Interface
A user-friendly interface is all a parent needs to walk the kid through the start to finish of drawing activity. This is another preferred feature of Tux Paint users have been very proud of. For instance, there are a number of simple drawing tools available that are very easy to understand.

Tux Paint Entertainment
While the user is on the drawing process, fun and entertaining sound effects tend to play along every time a tool is chosen. This turns the whole activity from being boring. There is no dull moment when you have Tux Paint for drawing software. This means that coming up with a great drawing output will be such a wonderful experience, along the way.
Tux Paint Tools
Comes with a variety of paintbrushes that can be animated, Tux Paint is the most flexible tool any kid should have. This also has alternate palletes, cartographic rubber stamps, line bars that tell you ahead of where your cursor is going. There are also shapes that can be rotated, texts of different fonts, effects to give your work the PowerPoint feel, and a lot more others.
Tux Paint Prompts
Saving your finished drawings and opening unfinished ones anytime your child feels like doing so is easily maneuvered with this tool. When you happened to have created a virtual folder of your drawings, so far, you can have it presented or shown in a slideshow manner. Also, if you want to see a hard copy of your work, you can easily have it printed out.
Tux Paint Language
Tux Paint is now available in a lot of languages all over the world. This has a built-in language translation which basically gets you the feel of whatever country or culture you want to gauge your drawing in. You can simply adjust it all by yourself in case you are not interested in your local language and you want to try another.

Tux Paint Input
Texts and labels your input in your drawing for a comics-like work of art has the option to be internationally flexible where you can choose which character to add and how you would like it to look. A constant preview can get you the option to easily see how far you're going or how much you have done in your drawing project, so far.
Access
For you to be able to maximize access and eventually enjoy Tux Paint and everything about it, you surely would love to have it on your on-screen setup. Saving it as an icon for easy accessibility is one option you can have. You can as well control it with the use of a keyboard with a mouse pointer, or a joystick with a mouse pointer.

Tux Paint Contro
In case you want to monitor how your kid is doing with his drawing activity, Tux Paint has parental and teacher control. This is to ensure the users do not go out of the program and eventually access unrelated websites. At the same time, sound effects are temporarily disabled, and the print option is as well limited. In short, this is not only a child-friendly application but a parent-friendly application too.
Tux Paint Free Download
This free computer drawing program has won an award for being child-friendly software, considering the not-so-good internet programs flooding the virtual world today. Although this requires a parent to do an initial set up, this then becomes the most dependable art program in the household.
Tux Paint is free and you can have it downloaded for free anytime. It does not have downtime so you can go ahead and download it whenever you feel you are in the mood and you need to try out such a great art tool.