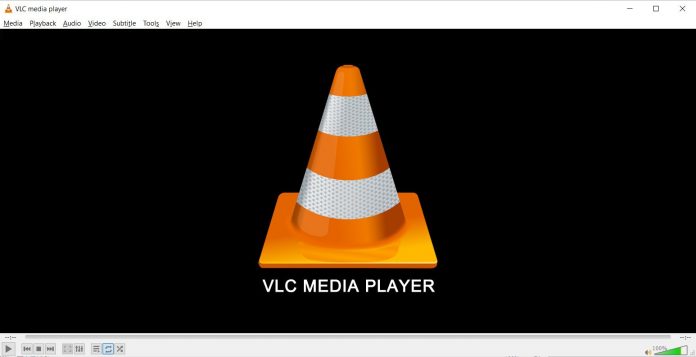 If you are to choose a media player, would you go for the design, features or performance. Apparently, these are all the elements that everyone is looking for a media player and you'll definitely don't want to miss a bit of it. Fortunately, with people continues search for most complete multimedia software, a media player that covers it all was developed, VLC.
This media player has extremely transformed into unbelievable prowess, packed in just a single application. If someone had any multimedia files that are difficult to open or play, the first thing that popped- up their minds is VLC media player.
Yes, because certainly, VLC is the only media player that runs all your media files, regardless of the size and type of the formats. What else are you waiting for? If you think you are not ready to encounter future issues with your media player, then now is the time to download the VLC media player.
Why VLC Media Player ?
VLC media player is very consistent with its scope of support because of the detailed principles and complete protocols that was applied into it. It supports all the integral codes, methods and formats that all types of files would demand from a media player.
Likewise, it has a modular design and clever interface for fast integration towards your computer system, as well as easy control towards the users. VLC understands that there are buckets of media formats that can be possibly stored, downloaded, and played by every user. All of these files might have special needs and characteristics that also require the equivalent type of program or application.
That is why it has sheered and extends its scope of support to pave way for the compatibility of all types of media files towards the media player. It can even understands and read unknown files and formats. Similarly, there is no point of worrying if you have damage or unfinished files because VLC can totally find ways on how to open and even runs it smoothly.
It can even unpack and extract files that are in a form of zip files. Moreover, you can be at peace, that despite the instant capability of this media player to run all types of files, you're system will not be compromised against any form of viruses because of its comprehensive safety utilities and encrypting programs.
VLC media player has an open source codes and known of its portability. Even though it has the complete components of a media player that runs everything, it is built and hold in very commendable file size, which is highly compatible to your mobile platforms and Operating System.
Aside from the convenience of playing all your favorite media files in an instant, you are also privilege to play it everywhere you want with your trendiest mobile gadgets. Now, you can watch movies of various lengths or play the latest hits in music in no time. Choices are just yours to decide with this multimedia software, simply download free VLC Media Player and know what it takes to have one.
VLC Media Player Versus UMPlayer
Do you wish to use a media player that seems to have all features in it? Some calls it an all in one player for it serves all your needs and even more! So what do you think is the best fit of media player that can cater different needs of a user?
Believe it or not, most media player users claimed that for an all in one media player, there's only and that is UMPlayer. Are you surprise? You might even ask why UMPlayer? What about VLC media player which is said to be the most powerful out there? As a start, UMPlayer is just a simple media player that can do both, be your audio player and at the same time your video player.
UMPlayer was also designed to meet the expectations and needs of younger generations. At this time, a lot of media player users are the young ones, hence it is just right to have a media player that looks attractive and modern to appeal in the eyes of young users.
Aside from its looks, UMPlayer can easily be navigated. So if you are a newbie, you will surely prefer a media player that you can handle despite limited knowledge about right? UMPlayer download offers a simple user interface, the tools are easy learnt and handled and perform a certain task is very easy!
When it comes to performance, this software is like no other. What about VLC media player? Well, VLC media player is definitely powerful mainly because it can handle wide varieties of file formats. This is why most users think it is robust and powerful.
However, if you look closely, VLC media player becomes quite complicated as you venture further on its features and functionalities. In other words, UMPlayer is perfect for novice users while VLC media player is perfect for expert and advanced users. Now, both media players have their own places in terms of ranking. While UMPlayer is considered as the media player that is all in one, VLC on the other hand is considered as the most powerful in terms of its handled file formats.
Of all media players out there, these 2 are said to be worth downloading and exploring. So if you feel like using a simple media player, the UMPlayer is there to help you satisfy your needs. If you feel that you can do so much more than just using video and audio player features, VLC is the right choice for it comes with advanced functions.
VLC would certainly challenge you. The good thing though about VLC is the fact that it comes with good community support hence newbies will find it easy to learn such advanced media player in no time.
VLC Media Player VS Adobe Flash Player
What are the criteria's you are looking for in a media player before downloading and installing it? The user interface must be friendly and easy to manage; this is the first criteria usually asked by novice users. However, for expert users, mostly prefer a media player that is more than just user friendly, a media player that can deliver quality results and function more than just playing of audio and video files.
Right now, media players that are capable of Internet streaming is widely sought as well as those that can do other advanced features. So when it boils down to features, there are only 2 media players that battle against each other, it's the VLC media player and the Adobe Flash Player.
VLC media player is widely accepted as compared to Adobe Flash Player, but let's get to work and see what the edge of one media player is over the other and which is really better. VLC media player as a start is really popular because of its flexibility when it comes to file formats.
This media player is capable of reading and playing file formats that are common and even uncommon. It has a wide variety of supported formats ranging from container, video, audio, subtitles, network protocols, capture devices, output, and also streaming protocols.
Adobe Flash Player on the other hand supports different formats too like XML, JSON, SWF and AMF. For multimedia needs, this media player supports FLV, MP3, PNG, JPEG, and GIF. Just like VLC, it too supports different streaming protocols like TCP, RTMP, HTTP.
VLC media player and Adobe Flash Player indeed supports a lot of file formats however when it comes to navigation, one is surely better than the other. VLC media player comes with Wiki help. This is a feature in which it helps novice users and even expert ones navigate easily if they don't know how to carry out a certain task. Adobe Flash Player on the other hand does not have any feature similar to Wiki help, although its user interface can easily be learned.
Now, in terms of controls, VLC is far better as compared to Adobe player for it comes with intuitive controls. This means that users of all types whether novice or not can control and make use of VLC's basic functions. Playback function works smoothly while for Adobe, users may need to familiarize or use the program as often as possible to get familiar.
Both media players deliver crisp images and sounds; they only differ in its features and unique functions. Overall, if you compare both programs, you may end up downloading VLC media player for it is really user friendly and delivers high quality results.
If you want to feel familiar with and control your media player as soon as you have installed it, the VLC media player is best for your needs. Adobe Flash Player is also impressive however it is way better in the hands of an expert user rather than the novice ones.