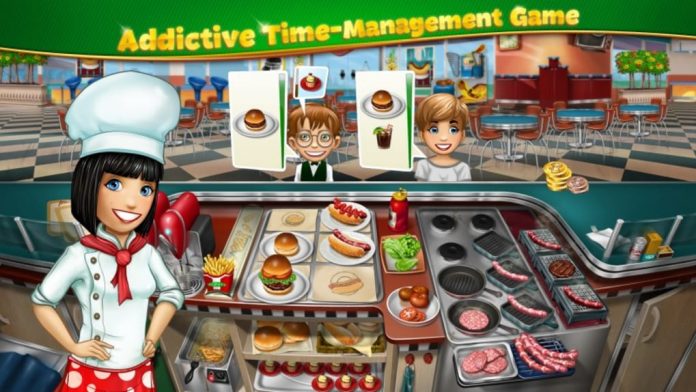 Behold!!! Chefs, cooking enthusiasts, aspiring cooks, and want to be can now improve and perfect one's skill in cooking. This is with the aid of the wide variety of downloadable applications available. The collection of cooking games will definitely give one of a kind experience to players. It will ensure learning, fun, and adventure with just a simple touch on the screen.
Some of the most common cooking applications are readily available in the market. These cooking applications can come for free or premium depending on their manufacturers. High-resolution graphics are guaranteed in these apps for more enjoyment and better viewing. All come in easy to follow and understand instructions for more accessible gaming. These cooking games are regularly updated and improved with more features to give users more satisfaction and pleasure during their free time.
Streetfood Tycoon
Streetfood Tycoon is a very enjoyable game that involves a food cart adventure. It allows one to manage the cart business by having one's fingers tossing food and serving it to the waiting customers. This strategy and time management game can be played in several locations and environments such as the subway, village, and city. The numerous street foods are also being offered like French fries, fish balls, corn dogs, and a lot more.
Moreover, customers feature famous personalities in cartoon forms for added fun. The goal of the game is to become a street food tycoon by properly managing the resources in order to sell as much food as possible while keeping the customers satisfied.
Cooking Fever
Cooking Fever is an addictive cooking game that allows one to travel the world and cook almost 400 dishes using more than 150 ingredients. It also features 16 unique locations as one tries to unlock more than 400 levels. Upgrades are available for the improvement of the restaurant's ambiance and cooking tools. The app challenges time management skills and as well as critical thinking. This determines one's attitude when placed under pressure.
It also enhances one's analytical thinking on determining the strategies to use to win every level of the game. Moreover, the reflexes during order preparations are tested and improved in this game.
Order Up! To Go
Order Up! To Go is a time management cooking game that involves a combination of a delicious blend of frantic kitchen cooking and restaurant empire building. It offers a variety of restaurants where one can cook certain recipes. Each level unlocks different menus and dishes to learn and to master.
This app involves different kitchen processes and actions like chopping, rolling, flipping, slicing, and dicing to achieve the goal of culinary stardom. Restaurants upgrades and better equipment are allowed as one plays through the game.
Cooking Dash 2016
Cooking Dash 2016 is an amazing time management game that allows fast-paced chaos around the kitchen. This sharpens one's skill in preparing, cooking, assembling, and serving the menus and meals in each exotic restaurant. The game offers a lot of fun cooking episodes to complete such as Vegas Themed, Taco Train, and Adventurous Eats. Make profits by collecting tons of tips for excellent services. These profits will enable more success and fame to the player.
It can be used in upgrading foods and appliances in the restaurant. This app offers to play with friends through exchange gifts and competition for the never-ending quest to be the best and the most famous chef.
Cake Mania
Cake Mania is a cooking application generally suited for cake lovers. This allows one to make the most delicious and the prettiest cake. The easy and interactive steps and procedures allow one to learn how to bake a cake. A variety of flavors is available such as classic vanilla, dark chocolate, peanut butter, and strawberry. The cake creation can also come in a single or multiple tiered as well as in eight different shapes.
The coins earned can be used to buy and upgrade more items. Several toppings are also available for one's use. These toppings include delicious cream frostings, mouth-watering syrups, freshly picked fruits, and nuts, and a lot more colorful toppings.
This app also allows one to have custom messages in the cake as well as candles for a more realistic look. The cake products can be sent to friends on different occasions. There is also an option to eat the cake sent or just keeping them to make a cake collection.