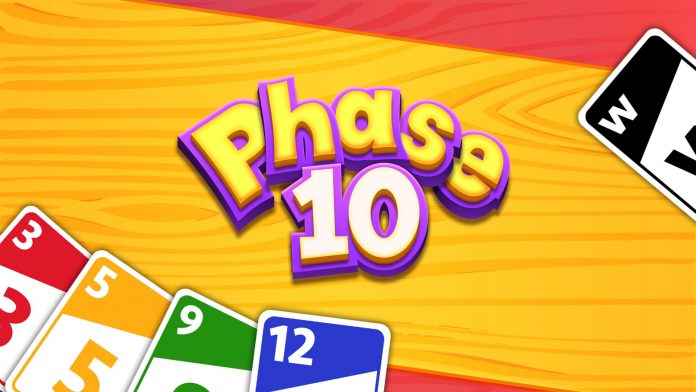 Card games are widely played all over the world by people of all ages. These games may have a number of features that allow a lot of physical and social benefits. Playing cards can be a past time that offers pleasure and enjoyment.
A game of cards is a way of entertaining oneself. It is commonly played by a group of people adding more excitement and fun or played alone to fight boredom during free time. This game is one of the most popular indoor activities that can be played by everyone.
With the advancements and innovations in technology, traditional card games are now incorporated into gadgets and other devices. This allows for quick access and easy playing of these card games with a twist of high-quality images, modern techniques and styles, and a state of the art features.
Heads Up!
Heads Up! is a card game app that is best played by a group of friends or members of the family. This hilarious and fun game originated from the Ellen DeGeneres show. The goal of the game is to guess the word flashed on the card with the shortest possible time. Clues are given by friends or other players and these serve as guides and aid to be able to guess the word.
The words on the card may vary from diverse categories taken from the 18 themed decks. This app is a game that challenges and entertains one's friends and families.
Phase 10
Phase 10 is said to be the best-selling card game of all time. This can be played in solo mode or with a group of friends or family members. The goal of the game is to race with the opponents and be the first to reach and to complete the ten phases. One must ensure that they remain ahead of the other opponents to be able to win the game.
This app is filled with tough moments and not so tricky challenges that make players stick to playing the game for a longer time.
Skip-Bo
Skip-Bo is an addictive card game played by family and friends. This game contains enough stuff and features to keep one engrossed. The goal of this action-filled game is to be the first to set the cards in sequential orders. The player must ensure that they are not surpassed by their opponent.
The one who gets rid of all the cards in their deck first will win the game. This app is a simple game that involves critical thinking and smart planning to outsmart and beat the opponent.
Card Wars
Card Wars is an exciting game inspired by the Adventure Time episodes and characters. This is for the serious card game players who enjoy their battles against the mighty opponents in order to achieve victory. The game is equipped with numerous exhausting moments forcing one to think hard and strategize well to be able to defeat the opposition.
Customization of one's deck is possible to be able to come up and properly command an awesome and strong army whose goal is to defeat and to destroy the enemies. This app is a challenging game with high stake battles to spice up the delightful gaming experience of the player.
Tong-it Wars
Tong-it Wars is a strategic card game that brings ultimate excitement and fun to players. This game allows the manipulation of luck. This is done by simply doing strategic techniques and decisive actions and careful bluffing. The goal of the game is to release all the hand cards or to minimize the total hand value when a so-called fight is called or when the deck is emptied. The game is normally played using the standard 52 cards deck. 
This app allows playing online with friends, family, or global players to be able to level up and beat world records. Winning this game also allows the gain in the achievements in order to become a legendary tong-it warrior.
Having fun and inexpensive family night or friends bonding can be done by playing one of these card games. This card game gives a chance of interacting with others while engaging in a small friendly battle. Playing card games allow a lot of benefits whether physically, mentally, emotionally, and socially. Card games are simply the best.