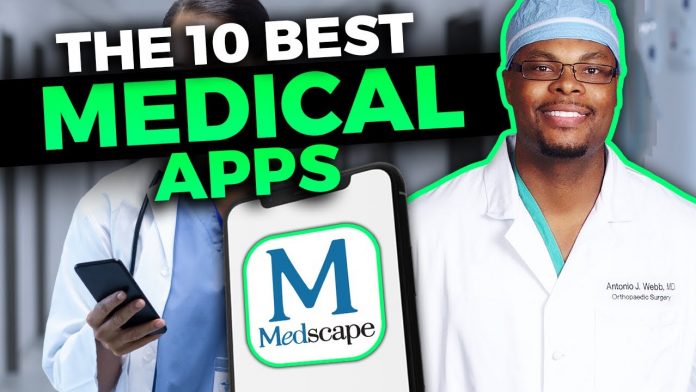 Health is wealth. With modern advances in technology, mobile devices already become commonplace in healthcare. This leads to the rapid growth in the number of medical applications, free or premium, available in the market for download. More people tend to manage and improve their own health with the help of these fast and efficient mobile applications.
Uptodate
Uptodate is a clinical resource application for health professionals, medical students, or ordinary people interested in medical news and information.
This app allows users to keep track of developments in the medical profession, news in technological advancements, and research-based guidelines for the practice of health professions. It also provides multimedia resource materials of various medical procedures covering multiple disciplines and specialties.
Uptodate allows bookmarking and emailing of the page for future reference and discussions.
Micromedex
Micromedix is a pharmaceutical reference that includes information about drugs, toxicology, diseases, acute care, and alternative medicines. This allows one to search the name of the specific drug to know how it should be taken as well as its potential side effects. The app also makes recommendations for treating medical conditions or problems. Micromedix is a simple, yet detailed application that can quickly give medical information with a single click.
Medscape
Medscape is a medical resource used by doctors, students, nurses, and other health care professionals.
The app provides information on commonly encountered diseases in health care settings. The resource provided includes basic disease information that is essential for the practice of health professionals ranging from patient symptoms, physical examination findings, pathology of diseases, statistics, diagnostics as well as different treatment options.
Also, the app provides updated medical news and materials for continuing medical education or CME. The Medscape app is a mobile counterpart of the full website.
Oxford Medical Dictionary
Oxford Medical Dictionary is a comprehensive dictionary that contains more than 12,000 entries all relating to medical science. The contents were written by a team of medical experts and are accompanied by illustrations and diagrams for better understanding. The contents are regularly reviewed and updated as necessary. The app covered multiple medical fields and is one of the most popular reference guides for students and health care professionals. This app has also been known to be a good reference for the general public.
Red Cross First Aid
The Red Cross official First Aid app provides simple step by step instructions to guide users through common scenarios that may be treated with first aid.
This app also supplies information about the different safety tips involved during natural disasters like earthquakes and typhoons. The Red Cross First Aid app information is preloaded in advance thus data are still accessible even cellular service is not available.
Mayo Clinic Health Community
Mayo Clinic Health Community app provides easy access to an online health community. This community is comprised mainly of people all over the globe who are experiencing several health matters. This allows patients to connect, communicate, and learn from other patients suffering from the same health problems. It offers a private forum where members can discuss their issues and concerns. Regular information and medical news are given by the Mayo Clinic for better guidance and assistance to the community.
iCalcRisk
iCalcRisk app helps encourage patients to have a healthier lifestyle by providing an accessible means to calculate cardiac risk simplifying the technical aspects for the common person. This app uses user friendly and easy to understand visual aids to illustrate and explain the proper management of cholesterol and blood pressure that enable users to manage their risk of a heart attack.
Care Zone
Care Zone helps ease the confusion caused by medication management. This app allows users to directly curate their list of medications together with their corresponding dosages and schedule of intake in their photo library. This app also allows documentation and sharing of the symptoms to family members and doctors for awareness. The app also features personalized health tips for a healthier lifestyle of the user.
Zocdoc
Zocdoc is a simple but helpful application that allows users to find neighborhood health professionals within their insurance network. This app can also provide the doctor's appointment schedules allowing users to instantly book with their preferred day and time slot.
It also includes a set of check-up reminders and listings of necessary paper works for completion prior to heading for the medical appointment.
GoodRx
GoodRx is an application that guides consumers on the prices of prescription medicines. This app allows users to compare drug prices between pharmacies. It also shows the current discounts, coupons, and promos available in stores nearby.
These medical applications can be of great help to everyone. However, these mobile applications should serve only as guides and not replacements for one's regular check-up with health professionals. Keeping up with one's health can mean a lot of hard work. But with self-discipline, proper guidance and a happy disposition, a healthy and fit body are attainable.