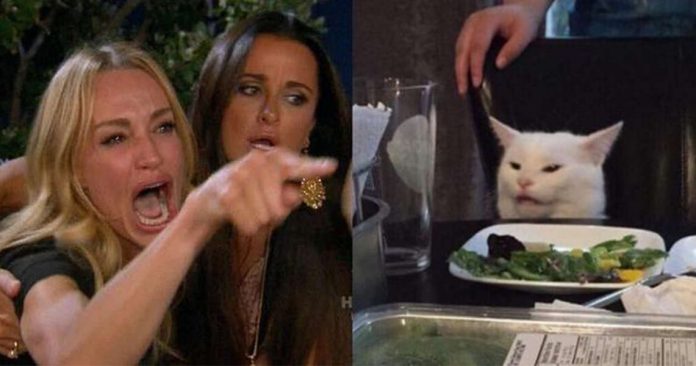 Since typical statements can turn out dry and boring, social networking fanatics came up with humorous lines and matching imagery to deliver a message. Photo, video, clip, or any file of similar concept were posted online. Liked or disliked by active members, then shared, re-shared and spread online for public and interested members to feast their curious eyes on. This is how social memes came to evolve. Just as almost everything about technology changes very fast, being adaptive is not bad, after all.
Facebook News Feeds are now flooded with such memes and these have been extremely useful over time. With a smart classification of content, these works as educational tools, safe entertainment tools, and quality information dissemination. Here are the top 10 of those which has garnered attention, spread out all over the internet, to date:
www.someecards.com
Those classic looking guy and woman in pastel backgrounds have been making the rounds in Facebook walls lately. And they are not just there to show some face, they will leave you a lesson. This lesson can hit you hard you will likely use them back to revenge and show other what you just got yourself into. This is the top in the list, as a result.
www.tumblr.com
Straight out of another social networking website, smart images with outright message has flood Facebook statuses just the same. The bottom line of every meme is to pass around something which is supposed to mean something. The goal is to make the audience understand how the one who posted the meme feels or to eventually give a message.
www.themetapicture.com
Pictures which were seriously taken at some point in time, especially those of actors and actresses, famous people in human history, political entities, and just anybody, can be used to create another humorous message, which usually matches the expression of the person in the picture.
www.memegenerator.net
Ask about a meme of different characters and you will surely get one from here. Cats, dogs, sheep, kids, men, women, and a lot more others can be found with loaded content via this site. All you need to find in order to pass on an idea, a concept, an "at the moment" theme, you need not go elsewhere as you have this to easily do the search on.
www.quickmeme.com
When you want something that is comical, communicative, and in detail, you need to have this meme. Normally, the website developer would use fairy tale characters, some have one and the same characters while the facial expression changes as the strip progress. The creators of the page are actually very creative in creating such memes.
www.roflcat.com
As the website suggests, the cat is everywhere in the Facebook, to date, and this is due to the improvised memes made in order to be posted, forwarded, and eventually flood the social networking sites where too many would love to look and read on the ideas, pass it to friends whenever necessary, or make it as a source of something to talk about.
www.demotivationalpictures.net
For a start, the website seems to have been designed with a negative though in mind. While many would opt for motivational concepts and ideas, this is not the case with this meme creator. Anything to quote failure or anything of similar note is what this meme maker is best known at.
www.lolsnaps.com
The acronym LOL is technologically a shortcut for "laughing out loud". A dedicated developer happened to create something out of it, and this made us these great memes which we sometimes do not even care about. As long as we post them and we get to deliver to the public that message, then we felt we're doing good.
www.icanhascheezburger.com
Now when we talk about incorrect grammar, wrong spelling, and the rest of the lines that you cannot understand online, this site is the best one to look at on. You can tell that there really are a lot of this online. The people doesn't care sometimes, as to how their posts look like, so thanks to this fun memes.
www.memecenter.com
When a site is creating memes for a living, it should be consistent. This maker of memes isalso one great source of such contents and ideas yet the fame of this site is not that much compared to Somee Cards or Tumblr. Nonetheless, its memes find its track towards Facebook feeds.
Social memes have taught humans that there can be something to divert attention while at work or at school, or just anywhere else. This may sound not good at all, yet this is indeed happening lately. When you don't know how to start your day in the office, or you need to do something to keep you awake while the class is going on, well as long as there is an internet connection, you can make some memes instead.