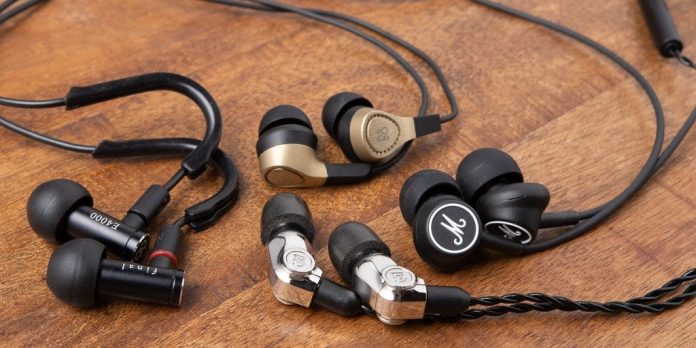 If you love music so much, you have probably tried more than a dozen earphones in your lifetime. But, it seems, that they don't match your usual expectations. So, before you purchase another pair, found out which ones you want to try out first ,and which ones you've got to have.
Bose SoundTrue Ultra
The Bose SoundTrue Ultra Earbuds are very comfortable to use. People who don't like the autopsy inside their ears, would love this product. It has this StayHear tip that bends to the shape of your ear perfectly. The Ultra tips come in small, medium and large sizes. The bud's inner rim doesn't come in contact with the ear canal. Although, the tip can extend into the ear canal, only not far enough, it can still block out the sounds of your surroundings.
Focal Sphear
It's lightweight and comfortable to wear and doesn't come off the ears too easily. It's what you typically call a noise-isolating sound, only it lets in a little ambient sound. But despite this flaw, it gives quality sound all the time, particularly classical and acoustic music. Sonic accuracy does have its advantages and disadvantages, for example, poorly produced tracks. The Sphear emphasizes on the flaws of the music, making it sound even worse.
Bowers & Wilkins C5 S2
The C5 looks similar to the previous one, but they did a little adjusting to make it give more quality sounding music. It has this adjustable signature loop, that helps the earphones stay in place and ensure the comfort of the wearer.
When listening to live performances, these are the earbuds to have. It gives more clarity and deep and articulate bass. If you're looking for high-quality earphones that will give you the best sound, the C5 is your safest bet.
RHA T1oi
This unique earbuds, with a metal-injection mold and made of stainless steel, is quite intriguing. The reason for this is reproduce different genres of music in good quality, with accuracy and great detail. It has a tuning filter system that lets frequency response customization, a not so common feature in a $200-something haedphone. With your purchase, comes different sizes and shapes of eartips, which makes it a good buy.
Beyerdynamic DX 160 IE
The DX160 IE has a 14-inch flat cord that runs from each earphone. The cord ends of the plug with a 3.5 mm measurement, quite odd. It also includes a 35-inch extension cable. The sound the DX160 produce is good, with average noise isolation capabilities. It's comfortable to wear too. It has a lot of bass that's not too thick and is excellent with jazz, rock, electric and classical music. If you're on a budget, this earbud is already good enough.
Shure SE425
The Shure SE425 has made changes to its look. It now has a molded earpiece, that will fit the ear perfectly. The earpiece is a bit smaller, too, compared to the previous version.
So, it will definitely fit better. The sound it produces is quite fantastic: clear, pure, detailed, and simple. It also passively isolates ambient sound. All music genres stand out with Shure SE425.
Etymotic hf5
The Etymotic hf5 is a High-Fidelity Noise-Isolating Earphones, that offers great sound that can even compete with the pricier brands. The purchase comes with two sizes triple flange silicon fittings and a set of foam tips, which are extra long. This might be a problem for people who finds discomfort sticking something in their ear. But, it's quite comfortable to wear, if you give it a try. This is to ensure that no ambient sound comes in. So far, they have the best noise-isolating capabilities. All music genres sounded great with this one, except hip-hop, which gives it a slightly deficient sound.
Klipsch R6i
The Klipsch R6i is great with music that has a lot of basses. You will experience the fullness and extra power that everyone looks for in bass music.
Even acoustic music sounded good with the R6i. The only problem is that it lacks the treble detail. The earpiece is comfortable to wear and it's very lightweight. Overall, the R6i is reasonably priced.
Senheiser Momentum In-Ear
The Momentum is comfortable, lightweight and the most affordable among all the Senheiser earbuds. The sound it produces is different from the typical Senheiser that has a more balanced sound. The Momentum is great with music that has a lot of bass. It has a sturdy L-shaped plug and a really good carrying case. So, perhaps, the Momentum is a tempting choice.
Nobody beats good music, but that would sound even more fantastic when the right gadget or device is used to bring out the best in them. Technology is always on the move to give you the best. Be sure to look out for more exciting products in the future.