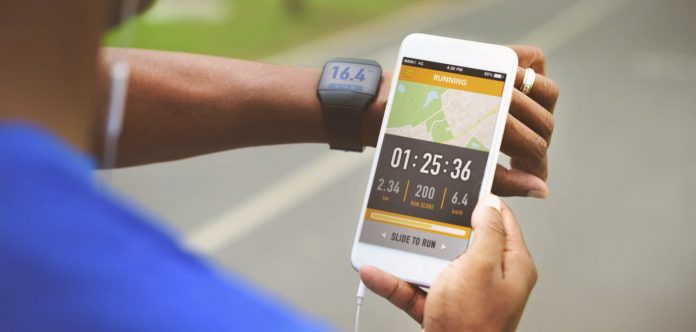 People are now getting more and more conscious about their health and fitness, which is a good thing. As the number of diseases and other illnesses coupled with obesity is growing, people are more adamant to get fit now more than ever. Aside from eating healthy, you also have to do the most dreaded one of all: exercise. However hard it may seem, exercise can do your body a world of good, and here some of the best apps to get you started and motivated.
Wahoo Fitness
The Wahoo Fitness app is a running, cycling, and fitness app that helps with training and fitness goals. Together with Wahoo Fitness sensors, the app can track the heart rate, cycling speed, cadence, and power data. It also documents the calorie burn count. The in-app GPS maps navigate the destination, without getting lost.
Strava Running and Cycling-GPS Run and Ride Tracker
It tracks all the running, rides, and cross-training. It also has a feature wherein you can compare the effort you put through a specific road trail with other athletes' records who have done the same trail before. The app also alerts you to new challenges and so you have time to get ready for the race.
Map my Run
The Map my Run app allows you to log over 600 different kinds of workouts and it can also record GPS-based activities. It has the Gear Tracker feature which notifies you when to get a new pair of athletic shoes.
It works by finding the pair in their collection and then whenever you run, walk or hike, it also tracks the mileage and adds it to the gear. When it's time to replace them, Gear Tracker will let you know.
Runtastic
The Runtastic app tracks the distance, duration, speed, elevation change, calories burned, and more factors involved in your fitness goals. The app features track workouts in real-time and monitor personal training diary. You can even challenge yourself by challenging previous workout results. It can also auto-pause, which stops when you also stop moving. There are more features to enjoy with this app.
Adidas MiCoach train and run
This app tracks fitness and sports with a GPS map. It also records distance, duration, elevation change, calories burned and so much more. You can also create, browse, and find suitable routes and save them on your phone.
Nike+Running
It tracks running time, distance, route, and compare it with your friends and running buddies. It also allows you to run hands-free because it optimizes your map, lock, and music in one view. You can even take photos and tag your friends on social media. It also has real-time voice feedback and other more exciting features.
Couch-to-5k
This app gets you moving with a 3 30-minute workout every week. This routine trains you for an upcoming 3.1-mile race in 9 weeks.
So, the Couch-to-5k also helps you avoid injuries while training, especially when you are doing too much in a short span of time, so the muscles feel new to such straining. As you train, the app tracks your time and distance with the use of GPS. A virtual coach will also help you every step of the way.
Endomondo
The Endomondo allows you to transform your mobile phone into a personal trainer. This is ideal for persons who love walking, running, cycling, hiking, and other sports. It is also integrated with other gadgets to better enhance your experience and give you a more comprehensive and effective workout routine.
Zombies, Run!
The Zombies, Run! App works by simply taking a jog anywhere in the world. Then hear your mission on your headphones as it is being delivered to you. If you are being chased by zombies, you have to hurry up. Then, collect supplies to build up your base. This fun and exciting drill helps get your heart racing, motivates you, allows you to walk, jog or run, you can even share your track records online and customize your own missions.
Runkeeper
Runkeeper allows you to customize your workouts to suit your busy schedule. Or it can prepare a special workout schedule specially tailored for you.
You will have a goal challenge that is attainable and that would keep you motivated. The also helps you save and discover new running trails and routes. You can even compare your progress with friends and other athletes too. It also allows you to run at your own pace, distance, and time.
These are all really good apps, which can help you on the road to your health and fitness goals. They are also free apps, but more features can be enjoyed with a monthly subscription fee. Now, isn't it worth the fees if you can be healthy for the rest of your life?