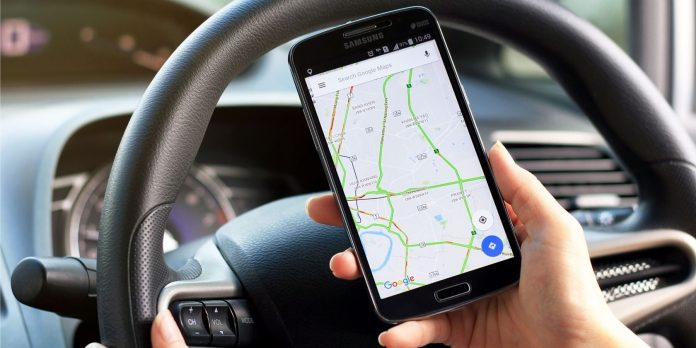 Are you always getting late or lost? Here are fun and effective ways to get you to your destination on time and safely. Commuting or driving has never been this easy.
CoPilot GPS
The CoPilot is an in-car sat nav and route planning app. It can get you where you need to be without the help of your mobile network. It consists of driver-friendly turn directions, trip planning, and offline maps for your perusal. You can use this app even without mobile coverage and when you are abroad. The app even has speed limit warnings to keep you out of trouble. It also has a CommuteMe feature which helps you take the most convenient route when going to work.
GPS Essentials
The GPS Essentials provides you with routes, allows you to manage custom points, find roads, and plot routes. It even gives you the liberty to check your geographical position by simply tracking your movement along the path. It also allows the use of voice navigation and helps you locate satellites around the area you are in. It effectively makes your smartphone more than just a call and text tool, but as a great GPS tool as well.
GPS Navigation BE-ON-ROAD
This app comes for free and can be used without an internet connection. It consists of free map updates, multi-language voice navigation, 3D buildings and terrains, car and pedestrian navigation, and speed limit warnings for a safe and convenient driving experience. It covers different maps of various foreign countries.
Here Maps
Here Maps is another free GPS app that allows you to locate your own location and gives you convenient routes and accurate directions to your destination. Not only that, but it also gives accurate directions whether you are on foot, in transit, or driving, without the use of an internet connection. It would still work even if you lose the signal.
MapFactor: GPS Navigation
The MapFactor Navigator is a free app that offers turn-by-turn navigation for Android phones with postcodes and free GPS maps. These are installed on your SD card so that you would still be able to use them even without an internet connection. Other important features are audible warnings when approaching speed cameras. It has a day or night mode switch screen that is ideal for when you are driving at night. More features are available on this app.
MapQuest: Maps, GPS, Traffic
MapQuest is one of the best ways to get to your destination. It helps you get the best modes of transportation no matter what time of day, cost, situation, weather, and other factors that affect commuters every day.
The app also uses an updated traffic data, live updates, and auto-rerouting data, so you'll have peace of mind while driving or traveling. It even helps you check how many calories you have burned while walking to work or any destination.
TeleNav GPS Navigator 7.1
The TeleNav GPS Navigator 7.1 has a new home screen with a lot of useful features, that allow users to customize. The new home screen called, My Dashboard, includes a map of the user's location. It offers real-time traffic overlay, and even the "Home" and "Work" buttons can be customized to show current drive times. It has voice-activated commands, keeping you safe on the road while driving.
ROUTE 66 Navigate
ROUTE 66 Navigate offers fast maps that are vector-based and fully scalable. It can be used even in the absence of a mobile network or internet connection.
By just typing a few characters, ROUTE 66 will find your destination. It also provides lane guidance and speed limits to keep you out of trouble. And everything is three-dimensional, so buildings and landmarks appear realistic.
Polaris Navigation GPS
Polaris Navigation GPS is the world's number one off-road navigation app. It allows your mobile phone to be a powerful GPS tool. The app can navigate the wilderness and even waterways, places where there are no roads. The Polaris Navigation GPS app is also used for trail guidance and even street navigation too. The maps can be viewed online and offline, so it can still be sued even without the internet. It is great for those going hiking, fishing, hunting, camping, and a lot more adventurous activities in the wild.
Sygic Navigation and Maps
The Sygic Navigation and Maps is the world's most installed offline app, with a turn-by-turn GPS navigation app. There's no need for the internet to be able to use this app. It also offers POIs, route planning, and free map updates.
The maps also come in 3D for a much realistic experience. For in-app purchases, the app offers a Head-Up Display (HUD), which projects GPS navigation onto the windshield.
These navigation apps come for free. But, some purchases can be made to upgrade and maximize some of the app's special contents and features.