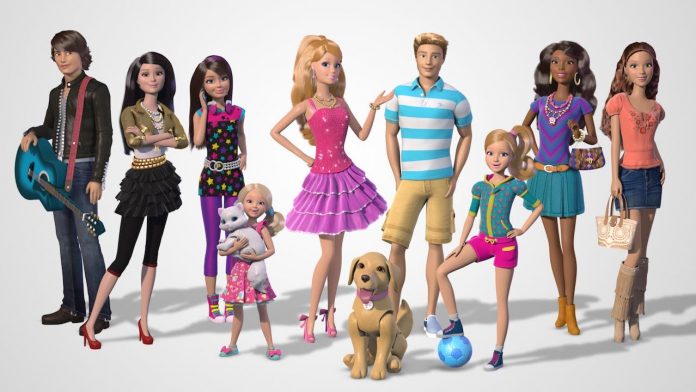 These young girls need something to keep them in place and not messing around. This is the reason why parents would likely get them a tablet to keep them busy, especially when these hyperactive youngsters are always around the adults. Their always inquisitive minds and love for Barbie is normally introduced to them back when they were hardly able to recognize the pretty character. Thus, game masters came up with games promoting the little girls favorite. In fact, there has been a lot lately.
These games are made to cater the entertainment of the young minds as they are not yet that capable of adjusting to heavy games which require thinking.
Barbie's Horse
For kids exposed to horses, this is a game where Barbie gets has to find the right equestrian clothing and learn to saddle the horse properly. There are several color options for clothing while there are different available combinations to complete the level. Once the character is up and ready for horseback riding, the level is complete.
Aqua Barbie Girl
The scene is that of an Italian fashion where players get to dress the pretty girl up according to the wardrobe designed to showcase different gowns, shoes, makeup, and accessories. This clicks among young players as they look up high into their moms and elder sisters dressing up accordingly while they watch.
Barbie Life
In reference to where Barbie dwells, this is a game with every room at Barbie's life at the dream house. Players may switch room, arrange it according to color and style until the players gets satisfied with the interior. There are several rooms to choose from though it can eventually get boring, especially when all the rooms have been fixed.
Pocket Girl Barbie
Having that extreme Barbie makeover is easy up here in this game. Dolls can change their hair color, do their nail polish, change the shade of their contact lenses and accessorize. In as early as their age, the color preference and the fashion style of these little ones tend to be honed further while at the same time they maximize the fun.
Indian Barbie Girl
Designed by www.dressup.com, this is a game inspired by Indian fashion where the doll gets to change saris and other Indian clothes to complete. Obviously, this game is for the young girls out there, all ready to experiment and make changes on the looks of the pretty Barbie ready to get rid of her clothes once in a while.
Barbie Doll Makeup
Prepping up for a better hairdo and makeup is what this game is for. Little girls fancy those glittering eye shadows, sparkling glossy lipstick, and cheek paint. Kids lately, especially the girls, love makeup games, even online or in actual play. At the same time, their love of the pretty dolls comes in this type of game setting.
Barbie Magical Fashion
The magical concept is present in this game as the doll can transform into a pretty princess, a dazzling mermaid, and some other lovely Barbie characters. Players simply change the dress and makeup of the character and a little later, a different doll yet another pretty character will turn about. This is what the children love in this game.
Barbie's Tiaras Makeup Game
The crowning glory of Barbie is creatively presented and designed to hold different types of tiaras while at the same time the hair and makeup can be done and worked up on. Little girls would likely dream of a unique hairstyle and facial enhancement which they might eventually do among themselves when given the chance, and this is one of their earlier dreams.
Barbie Puzzle
Plain and simple, this is the game to match those who are after mysteries and thrill while they are young. Just like any puzzle, all the player needs to do is connect and replace the puzzle parts until Barbie's image is completed. This, as a result, becomes a great pastime, especially among those who are waiting for appointments with the parents.
Barbie Baby Dream House
The pretty doll also has the youngest version in a Barbie baby. Young as the little bundle it, it requires feeding, changing nappies, checking temperatures and giving medicines. These small things are presented to be learned by the younger learners at their age. Nonetheless, this is keeping the little girls from littering or disturbing the adults at any busy moments.
A good list of Barbie Girl applications available for download off the app store can be checked in case you have been looking around for one. These apps can be saved in anybody's mobile to be played even offline. These are interactive creations made to resemble the actual doll and eventually perform tasks such as that of humans, and a lot more others.