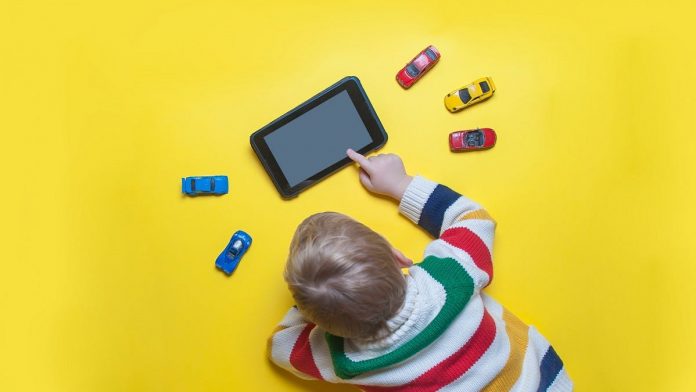 Device applications are not for fun and games only. They can do so much more, especially for people with disabilities. Specific apps are created to make their life less complicated and functional despite their conditions. It also promotes a sense of independence among them, to make them feel that they, too, can still co-exist in this world. Below are some of the best apps I can find to help them live a better life.
iConverse
The iConverse app is specifically designed for young children and those with autism, communicative disabilities, and even toddlers who have yet to learn and perfect a language. It is an Augmentative Alternative Communication Device that has been created to replace the old and bulky devices used in the past. This helps to address the special needs of children who are unable to communicate verbally. It provides visual icons with an audio feature, once the icon has been touched. This will help parents, teachers, and caregivers understand what they want to communicate.
Everyday Skills
Everyday Skills is the kind of app that people with autism, learning, or developmental disability can use for living independently and communicate with the outside world. The app aids in maintaining the skills that are important for daily living through the use of multimodal instructions using visual and auditory media. The skills involved, include the following topics like stairs, escalators, doors, restaurants, and more.
iEarnedThat
iEarned That is an educational app that promotes and helps develop good behavior. It is customizable with over 2-60 puzzle pieces, which uncovers a picture that a child can unveil gradually every time the good behavior is achieved. It will also teach kids the importance of building, earning, and hard work to achieve a goal.
iWriteWords
iWriteWords is an app that guides and helps the child learn to write in a fun and entertaining way. It has high-quality graphics and effects. The app also has artworks and a cool physics engine that will not only make learning interesting but will help the child learn.
Read2Me
The Read2Me app allows full speech synthesis for an entire library of texts. it has beautiful illustrations and the voice sounds like a real person too. The app also gives the option to have the book read to you or to read it yourself.
StoryBuilder
The StoryBuilder app helps children improve their paragraph formations, improve integration of ideas, and improve higher-level abstractions through inference.
The audio clips are also effective in improving auditory processing for children with special needs like autism spectrum disorders, or sensory processing disorders. It provides a creative and interesting way to practice the ability to create stories and narratives.
Grace
The Grace app is a non-verbal app that helps autistic and special needs children to communicate effectively. It helps them build semantic sequences from images that relate with one another to form a thought or sentence. The app can also be customized by using personal pictures and photo vocabularies that will help them express their thoughts easily and effectively.
ACT Spell
The app challenges the visual, cognitive, and motor functions by entertaining word games. It is very functional, especially for those who want their vocabulary widened, and neurological and visual skills retrained. It is also customizable, so you can set up your own programs to improve or retrain whatever it is that you want to learn once more.
MyTalkMobile
The app helps those with communication difficulties to effectively express their needs to those surrounding them. It is easy to customize in the manner in which the person communicates like pictures, images, symbols, videos, and even audio files that include a human voice. You can create your own content and communicate in a way that you wish to do so.
Dragon Dictation
The Dragon Dictation app is a powerful voice-recognition application recommended for those with communication disabilities. It allows you to speak easily and view text messages almost instantly. It can even update statuses on social media sites just by dictating to it.
It can even be customized to notify you or remind you of important dates and events that might otherwise be forgotten. Through the use of your voice alone, you can do all these things and so much more. This app is not only ideal for those with disabilities, but for everyone. When you are on the road, it is best to stop typing and use this voice-recognition app to compose your messages instead.
With a hundred, even a thousand other apps out there, it is difficult to look for something that is useful and specifically designed for a child with special needs. Just remember, that choosing the right kind of app, it will promote the development of your child.