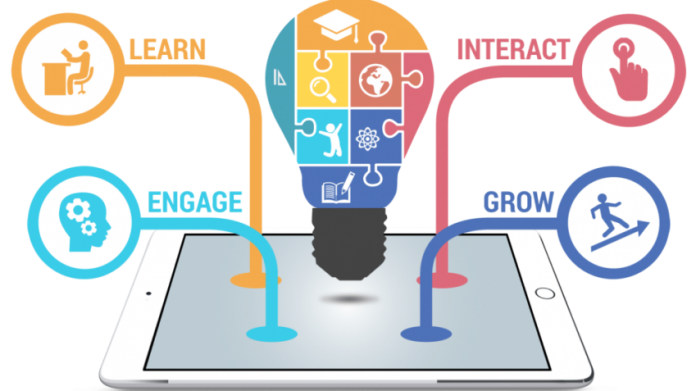 Learning a new language is fun and exciting. However, it can also become daunting, especially if the lingo is a difficult one to master.
Despite this, there are now tools and platforms made available for a much more convenient learning process. With the help of technology in this day and age, people can become proficient in new languages just by downloading and using smartphone apps.
The problem in this case, though, is that you will come across tens (or even hundreds) of learning applications in recent times. So, it can become quite challenging for some to find the best and most reliable language-learning apps.
If you are facing this kind of concern, then this post might help you out.
What You Should Look For
When choosing a language-learning app for your smartphone, there are few things that you may need to watch out for. Here are the factors that you may want to consider to obtain the most reliable and effective application for your goals:
Compatibility
The compatibility aspect of the app is one of the things you may need to consider. Some apps do not work well on specific smartphones or devices.
Although this is no longer a big issue these days, it is still wise and practical to know if the app is compatible to avoid inconveniences as you move forward with your learning period.
Costs and Memberships
Most apps today, even those that are not for language-learning purposes, have charges and in-app purchases. While some are free, there are cases when memberships and additional payments are required for much wider access.
The prices and terms will vary depending on the app, as well as the programmer. Some offer annual payments, while others have monthly and even weekly fee bases.
Features
No app is equal. Each has its own distinct features and characteristics, so you better consider this aspect, as well.
Like costs and fees, features also vary depending on the apps. There are those that feature in-house instructors, while some have none. There are other apps, as well, that allow users to communicate with each other for the purpose of practicing.
Functionality
You may also want to regard the functionality of the app. What is the mission of the programmer? Is it meant for students wanting to learn the basics? Or, is it designed for individuals intending to master multiple languages?
The existing language-learning apps today have specific target markets and audiences. You may want to know this, too, to be able to find the most fitting one for you.
This Year's Best Language-Learning Apps
Now that you know what things to look for when finding the best language-learning apps, check these highly-rated and top applications today:
Memrise
Memrise is the best app for when you want to learn the casual aspect of a chosen language.
It provides short videos of natives and locals, speaking the words and expressing the phrases. Amid lessons, Memrise also keeps track of the number of words users have learned. This also applies to the total number of words mastered.
The app is free, and so is the first level of any language course. Succeeding levels and lessons require subscriptions, which cost about $9 a month.
Duolingo
Duolingo is one of the most popular language-learning apps today. Many people across the globe love the platform because of many reasons.
Primarily, the interface is very friendly, pleasing, and very easy to utilize. Secondly, it keeps users motivated because of its game-like features.
Also, it offers community learning, which allows users to converse with others who are learning the same chosen language. Moreover, it does not restrict users from learning multiple languages all at once.
The app is totally free. But, if you want to utilize it without the ads or download some of the lessons, you will need to pay about $10 per month for the Duo Plus subscription.
Rosetta Stone
If you are looking for the longest-running or a "veteran" in the language-learning program, then Rosetta Stone is for you. It has been around for 27 years, making it very popular even before smartphones and apps entered the scene.
When its online platform emerged, it has since offered more convenience to people who want to learn new languages. It features an immersive experience using images and native speaker voices.
Another thing that makes Rosetta Stone one of the best language-learning apps is its Phrasebook. It teaches travelers how to speak casually when traveling to different countries.
This app offers a variety of subscription options. For unlimited access, payments can be made annually or bi-annually.
There are other terms, as well, if intending to learn only one or two languages. The price will vary, though, depending on the target timeframe of the lesson.
Babbel
Babbel is another famous language-learning app in recent times. Actual users of the platform assert that it is the best app for those who want to learn new languages in an online school-type way.
It features "spaced repetition," which helps users remember and memorize words on the vocabulary list. Images and audios are also included, making it convenient for language learners.
Babbel is not a free app, though. Also, the subscriptions come in "packages."
Busuu
Busuu is ideal for individuals who are goal-oriented when it comes to their language-learning activities. The app allows the users to customize and personalize the lessons, as well as the length of time of each session.
This is the "Study Plan" feature, making it very fitting for those who have specific goals when learning new languages.
In addition to this, Busuu provides a platform wherein learners can show what they have learned on the app and obtain constructive feedback from actual locals and native speakers.
The language course offerings are not that wide, though, as the options are quite limited. Nevertheless, Busuu is free.
There are subscriptions, however, for the Premium and Premium Plus access. They cost about $6 and $7 per year, respectively.
Start Your Journey Today
Gone are the days when people needed to pay expensive tuition fees to learn new languages. With the innovative solutions that technology offers in recent times, anyone can now pursue their goals and desires in learning different lingos, even for free.
Accordingly, it is only wise to take advantage of it. Hence, start your language-learning journey today with the best apps.