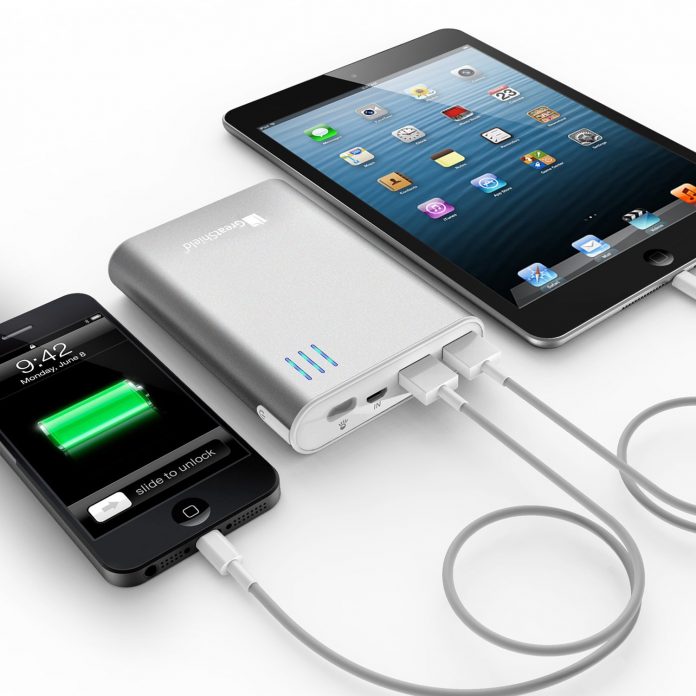 Are you looking for the best power banks in the market today? Here are a few choices known for their efficiency, portability, safety, and durability.
Anker Power core+mini
It is very small, about the size of a lipstick, with high-quality Panasonic cells that generate 3350 mAh of power. It can detect devices automatically according to their battery types and features. Anker also has a high-speed charging capability and is certified safe from overheating, short circuits, and other accidents.
Intocircuit 11200 mAh Power Bank
The Introcircuit has an aluminum casing with a 11200 mAh battery pack. It is stress and bump-resistant and is compatible with standard Android and iOS smartphones. It also has a 4.8 ampere dual USB ports that are super fast and where you can plug two devices at the same time.
It also has a flashlight that is ideal for blackouts, an intelligent battery display system, and various warranties.
Anker Astro Pro 2
This power bank is a professional grade multi-voltage charger. It is light and convenient to carry anywhere. It has a 20000mAh battery pack that can provide a total of nine full charges for Android and iOS smartphones. Anker also has the ability to fully charge a laptop. Other features and freebies are 4 small LED lights, 10 laptop connectors, 4 smartphone connectors, 1 mini USB cable, and an accessory pouch.
Poweradd Pilot X1
The Poweradd power bank is great for light charging, with a 520 mAh LG battery pack. It's made from premium quality cells that do not overheat, explode or burn over time, making it safe even in cases of excessive charging.
It also has a high-speed port that can charge your iPhone in less than six hours. The power bank is safe to use because of its certified safety feature that is guaranteed to keep your phones safe from damages.
Aibocn Power Bank
The Aibocn is also compact and portable that is convenient to bring along anytime and anywhere. It has a water-resistant feature, which makes it ideal to bring along in the outdoors. It has a 10000 mAh battery pack that has a fast charging feature, which can power your mobile phones in just a few hours. It also comes with dual high-speed ports, that allow charging two devices at the same time.
EasyAcc classic Power Bank
The EasyAcc has a classic design that fits individuals of all ages. It is very durable and is made of shock-absorbent materials that protect it when dropped. Its internal circuitry is well protected from water damage. It is compact and portable, which can be kept inside a pocket when traveling. It has a 10000 mAh battery pack that provides multiple full charges too. It also has a dual USB output and an advanced lock technology that can maintain the charge after six months in standby, as soon as it's fully charged.
AmazonBasics Portable Power Bank
The AmazonBasics power bank has a 10000 mAh Lithium polymer battery pack that can optimize power and safety, without the additional weight. It remains to be light and portable and very convenient to carry around.
When this power bank is fully charged, it can give power to an Apple iPhone. It has an overload-protected feature that keeps the phones from getting damaged while charging.
EC Technology Portable Power Bank
The EC Technology power bank has a 22400 mAh battery pack that recharges a wide variety of devices, that includes smartphones, tablets, and even Kindle. It is very durable, compact, and has a resistant case that is perfect for bringing outdoors. It draws its charging power from a built-in rechargeable Li-ion battery pack. The charging time is so fast that it cuts the time by half. When you buy one, you get a safe-certified smart chip, which can detect defects automatically.
Jackery Bar External Battery Charger
It is a light and compact tool that is perfect for people who travel often. It also has a 6000 mAh Lithium-ion (Li-ion) battery pack. The battery pack is certified safe to use and is very durable. This power bank can provide two full charges for iPhone 6s. The Jackery also has a universal USB port that is compatible with different brands and gadgets.
Samsung I852 Halo Portable Charger
The Samsung Halo is a light, portable, and very powerful power bank that measures just about a few inches. It is very portable and can fit in one's pocket when traveling. It is a 10400 mAh rechargeable battery pack that is made of premium cells that provides full charges in several cycles.
It does not overheat, which is a common occurrence in low-end power banks. It possesses two dual charge outputs, which is convenient for individual who own two devices and needs to charge them at the same time.
Power banks are very affordable and so easy to use. This is in fact a necessity, especially in this modern era, where technology is an asset in everyday life.