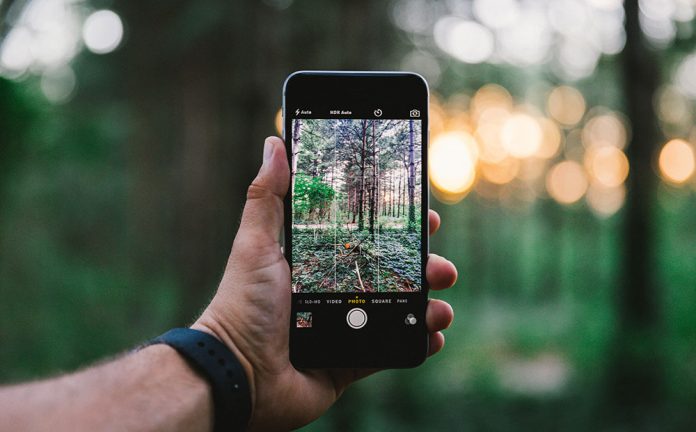 Your smartphones do not function as a call and text gadget anymore. Now, it can now be used as a tool for movie filmmaking and a lot more. With the right app, anything is now possible with your phones. These apps make the film and video editing so much easier and right in the palm of your hand. So, get a hold of these fantastic apps if you want to try out this type of art.
AJA Data Calculator
The AJA Calculator is specially designed for professional filmmakers. It calculates the quantity of the file sizes that will be used for film scenes. It selects different codecs and file formats for audio and video like Apple ProRes, DVCProHD, XDCAM, REDCODE, and more. The app permits you to alter settings and calculate storage capacity with comprehensible controls and a clear display.
Adobe Premier Clip
The Adobe Premiere Clip app allows anyone to create fun and fast videos. Editing these videos becomes a breeze with simple and easy steps. You can even cut out the parts you do not want to be included in the video. After that, you can make the video even better by lighting adjustments, slo-mo effects, and more. Music can be also be added to your masterpiece, either from your phone or a newly added track. Your saved videos can be shared on other social media sites easily as well.
PowerDirector
PowerDirector is one of the best apps out there that magically makes videos out of your smartphone. It contains a collection of great effects that will enhance your videos.
It even has a voice-over feature, which you can add up to make your videos more interesting. Also, the PowerDirector app can let you make slo-mo effects, even if your smartphone can't. The app lets you adjust the speed settings to let you use the slo-mo effect.
Celtsx Shots
Celtsx Shots helps you create multi-sequence and multi-shot storyboards and edit them. Animatics can be viewed with its storyboard player. The app allows you to set camera angles and descriptions for each shot, tie-in camera, and lighting setups that you can draw yourself with its library full of 500 plus clipart. An audio narrative can even be added to the storyboards.
Movie Slate
The Movie Slate app is an all-in-one app where one can have a clapperboard, shot log, and notepad all in one app. These are necessary for making documentaries, films, music videos, and even interviews. It makes logging in of footage easier and allows you to take notes as you go along. The app overall makes film making faster, more convenient, and easier.
Cameo
With Cameo, you can share and edit videos from your smartphone. You can also trim, splice, and add a theme and even a soundtrack from a catalog of tunes.
The video editing tools are easy and simple to use too. The videos can be saved and edited at any resolution, even a high-definition 4k resolution. Share them at popular social media sites like Tumbler and Twitter.
Switcher Studio
The Switcher Studio app can capture special events happening around you like concerts, lectures, sporting events, conferences, and more from every angle. It allows unlimited recording, broadcasting, and has unlocked transitions and picture-in-picture effects. This application is specifically designed for live streaming only.
Cinefy
Cinefy allows you to use Hollywood FX for movies and videos that you make. It contains about a hundred Hollywood FX effects you can enjoy and choose from to make your movies even more realistic. Editing becomes easy too with its easy and intuitive interface. There are downloadable effects too that include titles, overlay effects, and sounds that mimic Hollywood film productions.
Cinema Forms
This app is great for both amateurs and professional filmmakers. The app allows you to create call sheets, breakdown sheets, talent releases, location releases, and other essential forms from the 13 templates made available and accessible for you.
This app will also help save so much on paper because it makes it all electronic for you. When the time comes that you will need the paper copies, the app can sync with iCloud and send the forms to you through e-mail. There is no doubt that Cinema Forms simplifies workflow for people in the film industry.
iMovie
The iMovie app allows you to browse and share your videos. It can even let you create Hollywood-style movie trailers by simply selecting from 14 trailer templates. You can even choose logos, cast names, and credits as if in a real movie. The videos you have created can be edited or fully enhanced in the Photo app.
Of course, these apps cannot replace old-school film-making equipment. Maybe these apps just want to give those who have not gone to film school, a chance at filmmaking as well. Because real talent is innate in some of us.