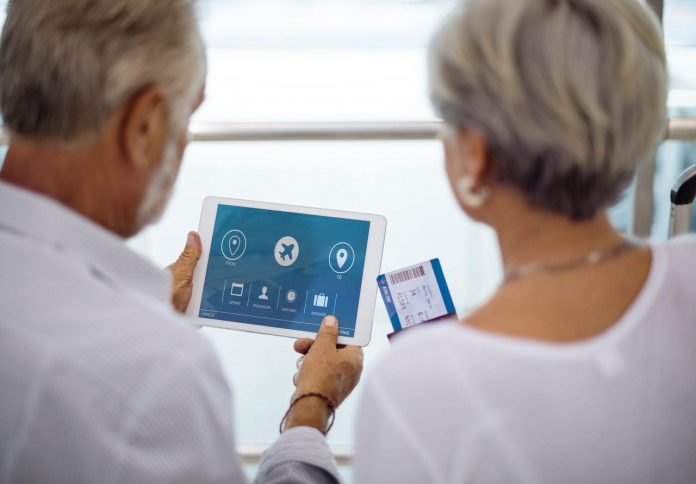 Companies develop mobile apps to entertain people. There are also those that aid the older generations. Here are the top 10 apps that older people should use.
Pillboxie
This app is available for both iPhone and iPad users for only $0.99. This app serves as a reminder for older people as to when they should take their medications and which medicine they should take in at that certain time. Most older people have the tendency to forget things, especially medication, so this app will surely be helpful to them. You, as a user, just need to set it up accordingly and it will already start to function afterward.
WebMD's Symptoms Checker
You can download and install this app on an iPhone or an iPad for free. The Symptoms Checker allows an individual to identify any potential health issue that he may be facing through the symptoms that he is experiencing.
The app lists down these symptoms and even has an interactive picture of the body which helps him pinpoint which body part is aching, etc. This is not only for older people. Other generations can also take advantage of this app as it can be a handy guide that they can use during any medical emergency.
My Medical
An iPhone or iPad user will be able to install the My Medical app. This will only cost him $3.99. With My Medical, you will be able to store all of the medical information of each of your family members in one place. This way, it will be easier for you to access such information when the need arises. Through this app, you can also keep track of the results from X-ray examinations and blood tests. You can even back up such information on a computer if you want to.
Instant Heart Rate
You can download the Instant Heart Rate app on your iPhone for free. This app allows you to know your heart rate and keep track of it. The app follows the same procedures as what pulse oximeters are using. It makes use of the built-in camera of your iPhone for the detection of pulse on your fingertips.
HeartWise Blood Pressure Tracker
For an iPhone user, it will cost you $0.99 to download and install such app. However, it will cost $2.99 if you will download and install it on your iPad. With this app, you will be able to easily record your weight, your heart rate when at rest, and, most importantly, your blood pressure. You can easily keep track of this information in a daily manner and watch out for any irregularity.
Motion Doctor
Injuries hinder a person from moving. In order to recover from the injuries and regain physical movement, the injured individual needs physical therapy. The Motion Doctor is an app that guides a person when going through physical therapy.
It is a reference guide where you can find different exercises for various body parts that can aid in a quick recovery. Since injuries can happen to anyone regardless of age, this app is not only good for older people but is also useful for individuals who belong to different age groups.
EyeReader
You may download and install the EyeReader app for $1.99 on your iPhone. This is a very useful app, especially for those who have problems with their eyesight yet love to read or need to read something. What you just need to do is hold the iPhone over the page of the book that you want to read, turning the phone into a magnifying glass. It can also brighten up the page with the use of the camera light for illumination. With this app, you do not need to look for your eyeglasses or get them from somewhere when you have to read some paperwork.
Dragon Dictation
For those older people who are suffering from arthritis or those who feel pains in their fingers whenever they type text messages, the Dragon Dictation app is for you. This app uses a voice recognition system in order to capture the words that you want to say and then convert them into text messages. With this app, you do not need to type your messages ever again.
Lumosity
This is a free app that you can download on your iPhone. Lumosity helps keep the mind of the user sharp. It enhances your attention and memory skills.
Fall Detector
Fall Detector is a great app for a caregiver who provides assistance to an older person. This will let him know if the older person he is taking care of has fallen. It will give off a sound that means that there is no movement from the older person for an unusual period of time.
These apps are useful for elder people, considering their current conditions. There are still many apps that are in development that will surely aid more people in the future. By using these apps properly, they can minimize dangers and even save lives.