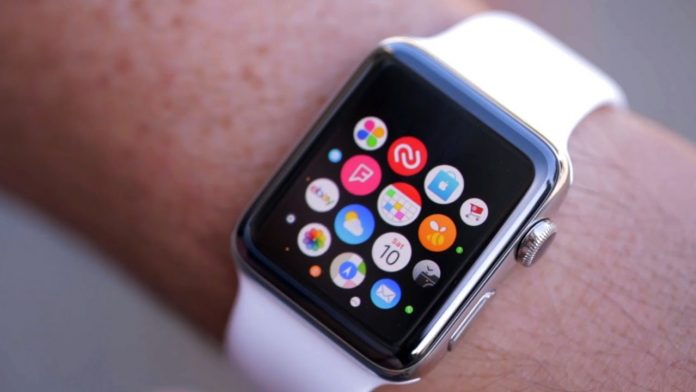 Smartwatches are a great companion, especially when you are doing your usual run of the mill. Choosing the best one is very hard, because of the many amazing smartwatches that 2016 has to offer. Hopefully, this article will help you get to know the watch you have been waiting for.
Apple Watch 2
The Apple Watch 2 is expected to arrive in April. It is rumored that the second version is more techie than the previous one. It is expected that the Apple Watch 2 will have longer battery life for better performance. But who knows, there aren't any concrete answers regarding questions on battery life, yet. Even so, Apple will definitely add new features to the watch.
Casio Smart Outdoor Watch
This is probably the first watch that's ever been created for fishing. This is great for individuals who love the great outdoors. The watch is waterproof up to 50 meters, shockproof, and vibration-proof because it uses US military standard MIL-STD0810 of dust and shock resistance.
The screen comes with a monochrome display that can be used instead of the color panel. This helps save battery life because color displays are battery killers. It possesses all the sensors necessary for the outdoors. It also has an accelerometer, gyrometer, and magnetometer. The Casio Smart Outdoor Watch has more to offer.
Tag Heuer Connected
Tag Heuer Connected is the first smartwatch to be powered by Google Intel silicone. It is very comfortable, despite its chunky appearance. It is lightweight due to its grade 2 titanium lugs and weighs only 52 grams. Its carbide-coated titanium bezel boasts of its anti-fingerprint technology. The face is on crystal sapphire glass. It's a luxury watch you got to have.
Razer Nabu Watch
The Razer Nabu Watch looks like a typical watch, but only with smart features. It consists of a tiny OLED screen at the bottom of the face, which displays push notifications such as emails and text messages.
The upper part of the face displays the date and time and can switch to different timers and stopwatch modes. It is also a good fitness tracker. It looks like a 90's watch with a chunky appearance.
Omate Rise
The Omate Rise is the first water-resistant watch 3.0 with Bluetooth, Wi-Fi Companion and 3G Standalone. It is powered by Android 5.1 and Omate User Interface 4.0 with a carbon fiber bezel. It offers a lot of features like, call and use voice search, navigation, setting reminders, make voice memos, play music, GPS support, weather updates, traffic updates, track fitness, and read and reply to messages. It can connect with the iPhone and Android smartphones through applicable apps.
Bluboo Xwatch
The Bluboo Xwatch has a heart rate sensor, GPS, altimeterm,  barometer and compass, that comprise a real sports smartwatch. It is ideal for all sports enthusiasts, young and old.
The watch supports Wi-Fi and can even be connected and is compatible with an independent Android Wear Application. It is rumored to have a 1.2 GHz processor with 4GB storage and a 1.3 inch, 360×360 pixel display. It is also thinner, unlike other smartwatches known for their chunky aesthetics. You get all these great features at a very low price.
Sony Smartwatch
The design of the Sony Smartwatch may not be much, but the features are one of the best. It has a built-in GPS, which is convenient for those who want to track their runs without bringing a smartphone along. It also has built-in Wi-Fi connectivity and NFC. The watch has a 4GB storage space, that is powered by a quad-core 1.2 GHz Arm A7 processor. One thing it's missing is a heart sensor to make it perfect.
Pebble Time
The Pebble Time smartwatch will have to be the winner in battery life, which can last for up to 7 days. So, if you are outdoors trekking, you would not have to stress about dying batteries. The timeline interface lets you view notifications, calendar events, weather, sports scores, weather forecasts, missed calls, and app alerts. They are converted into pins that allow you to view what is about to happen and events that have already happened. It's a great watch that works well with android and iOS smartphones.
Garmin Vivo Active
The ultra thin Garmin Vivo Active smartwatch is perfect. It has GPS, with a sunlight-readable, high-resolution color touch screen. It enables built-in sports apps, and also includes GPS-enabled running, biking, golfing and, swimming, and activity tracking. It pairs with your smartphone to keep you up-to-date with calls, texts, and emails. It even notifies you of notifications from social media and other mobile apps. The Garmin battery life lasts for up to 3 weeks or up to 10 hours when using the GPS feature. All in all, Garmin Vivo Active smartwatch is simply one of the best.
When choosing the watch, always look for the features that you think will come useful for you. Take time to consider your lifestyle too. This will help you decide what's best for you.