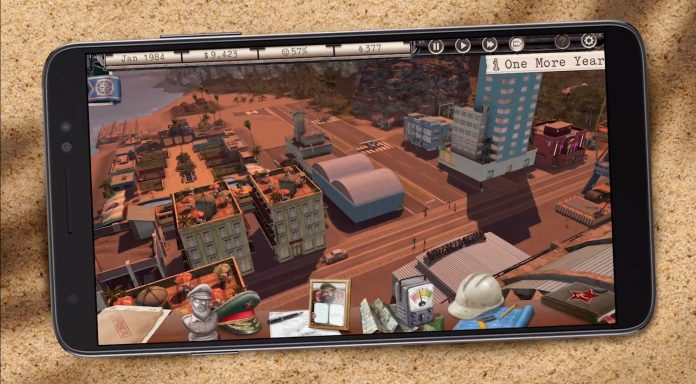 Many kids, teens, and even adults enjoy playing simulation games. Since the introduction of smartphones, simulation games have been migrated from computers to mobile phones. Other games are even accessible on both platforms which allow a player to play the game anytime and anywhere.
Simulation games are, in a way, therapeutic and relaxing for many people. It gives you a sense of control over certain aspects, gives you timely entertainment, and develops your strategic skills. Good thing there are many simulation games downloadable to your smartphone. Here are the top 10 of the best simulation games.
Fallout Shelter
Fallout Shelter is one of the newest faces in the mobile app world that introduces both a simulation and strategy game. Its action-packed game plot is wrapped around survival strategies in a wasteland.
The shelter is the made-up bunker for the survivors and the survivors strive hard to live another day. It does not end there. There are also antagonists to the plot where there may be looting and monsters running around that makes this game exciting at every minute.
Township
Those who enjoy multi-tasking and being the mayor of your own town has got a lot to go with Township. This game is complete with building your own town, trading with other islands, manufacturing goods for your people, and even maintaining your own zoo. The amazing graphics will also keep you glued to your mobile phone for hours on end. Township is your best town-mayor simulation game.
Jurassic World: The Game
If you enjoyed the movie, you will enjoy the mobile game app even more, especially if you are the one running the show. Go back to Isla Nublar and create your own dinosaur theme park. You get to run the park and design it to your own liking. Create your own powerful hybrids and breed them in large cages around the park. Yes, just like a zoo and very much like the movie itself. You can have two of your hybrids battle and see who is the most powerful dinosaur of all.
Shipwrecked: Lost Island
Those who enjoy a little adventure, like say getting shipwrecked and lost in an uninhabited tropical island can say their "thank you's" to Kiwi Inc for developing this game. Shipwrecked: Lost Island is the story of survivors who have washed ashore in a deserted yet tropical paradise. Help your characters build their own civilization and uncover many exciting adventures.
Flight Pilot Simulator 3D
Being able to fly your own plane is probably one of the coolest hobbies one can have. While you're still waiting for that big break to buy your very own airplane, you can practice your pilot skills with Flight Pilot Simulator 3D. You can choose from cruising mode to doing the perfect landing, all of which are equipped with excellent graphics to keep you on the edge of your seat.
Clash of Clans
With the internationally known and addictive Supercell games comes yet its best offer to the general "player" community. Clash of clans has been downloaded and played by thousands of players all over the world.
Its perfect simulation combined with strategy-type game has formed many clans and is played worldwide by both young and old alike.
Surgeon Simulator
If you think being a surgeon is an easy-peasy job, you can try it yourself and see if you can walk two steps in those mighty surgeons' shoes. Surgeon Simulator is exactly what you think it is – a simulator game where you are a surgeon and will perform surgery on patients with different types of ailments. To say the least, this is not for the weak heart and stomach.
SimCity BuildIt
Another city-building game, SimCity BuildIt is developed by the popular Electronic Arts that is patterned with the popular game The Sims. This simulation game takes you to a world where you get to multi-task on everything that a city is running, being the mayor and all that. It combines a realistic approach and a fun experience for hours of gameplay.
The Simpsons Tapped Out
Another one from Electronic Arts, The Simpsons Tapped Out is a simulator game that takes you to Springfield and allows you to control the plot and characters yourself. If you are a huge fan of this funny TV cartoon series, this one's for you.
The Sims FreePlay
Finally, a chance to play the popular and mother-of-all simulation games "The Sims Freeplay" is (as its name suggests) free to download and to play on your smartphone. Live, survive, fall in love, and guide your Sim to their success in life.
Either you're looking for relaxation, something to pass the time, something to develop your strategic skills, or just plain entertainment, you don't have to look far. Your smartphone is all you need. Just a few clicks and you're off to a new world of interesting characters and you get to live their 3D lives.