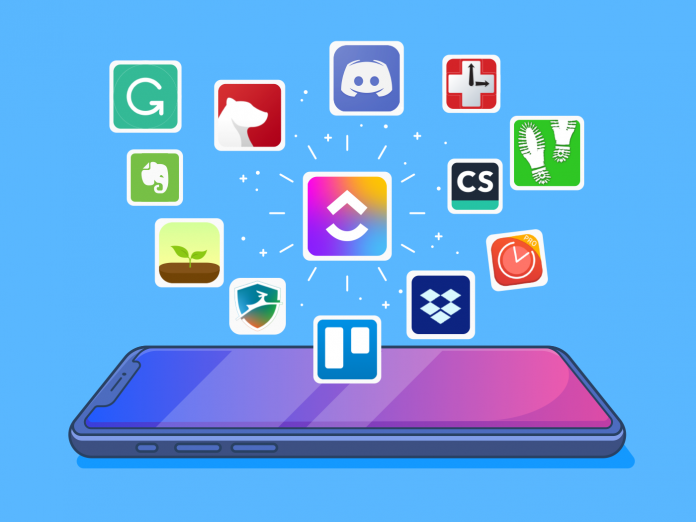 Education, as everyone will tell you, is an important part of life. So much so that these days, where technology is fast-moving and improving, being educated about the innovations of technology will be of great help in your career and your life. Like every other form of education, it all begins at school.
Today, students are given the privilege to make learning faster with the use of technology. To use technology, you got to learn through technology too. As for students, there are a number of mobile apps that can help them learn easier and faster. Here are 10 must-have apps that every student should have on their mobile.
Dictionary
First up on the list and probably the most basic and important tool that any student should have in their mobile is the dictionary. Mostly any app will do. You'll never know when a dictionary will come in handy, especially when your teacher uses new words. Learning a new word every day is also a good practice to become a well-versed and intellectual student. Offline dictionaries would be much preferable.
Email apps
An email has become a basic means of communication for many levels. What was once an effective business tool is now also used by many students all over the world to communicate, share notes, and little bits of knowledge.
Many teachers also use email as one way to distribute their notes and references.
Viber / Skype
Real time communication is important for students and these apps can be extremely helpful. This is especially true for students who are away from home and need constant communication with their family. On other cases, Skype can be used as a medium of communication for online courses or when the teachers are away.
Any.do
Never miss an assignment, an open item for study, or any other personal item in the mental list anymore. With the Any.do app, you can forget of the mental list and put down all your to-do items in the app, with reminders and alarms to keep you up to date. Y
ou can also categorize your to-do items based on importance, deadline, and any other category you want to sort it into.
Calculators
Even if you are not a Math major, calculators – basic and scientific – can always come in handy. Basic calculators can be extremely helpful to do simple solving of numbers. From calculating your grocery items to basic mathematics in your classes, a calculator in your mobile phone can save you a ton of solving problems the manual way.
Mathway
Ever had a Math homework that is too challenging and difficult? Is the whole topic a little harder to comprehend within the classroom? If you want to learn the ways of solving a mathematical problem, use Mathway. With the Mathway app, you can enter the mathematical problem into the app and it will give you a step by step guide to help you understand the problem and the solution. Oh, the joy.
Chegg
If you are worried about the numerous textbooks that you will need to buy when a new semester opens, worry no more. With the Chegg app, you will be taken to an online rental store and browse thousands of textbooks that you can rent temporarily.
You can search for your book and just renew the rent regularly. You won't need to buy the actual textbook anymore.
iTunes University
Apple and Mac users are in for an educational treat with iTunes University. Take your education to the next level and learn new things – outside of the box learning – with the hundreds of courses available in iTunes U. These are free courses that you can take during your free time, for additional skills and knowledge.
Scribd
Browse the world's largest online library at the tip of your fingers. Find numerous topics, references, books and many more easily and fast in Scribd. Topics and references are categorized which makes research simple, trouble-free and can be taken practically anywhere.
Dropbox
Take your files with you anywhere you go and avoid the hassle of having to bring storage drives that can also take up storage in your purse. Pun intended. With Dropbox, you can save your files through and online drive and access them anywhere, anytime. All you need is a Dropbox account and an internet connection and you are good to go.
With the fast-paced movement of technology, it is easy to say that the way of life is only going to improve more and more. Students have a lot to thank for this. Through innovations and the use of mobile phone apps, learning is made easy, fun, and creative. Education is given a wider scope that reaches parts of the world that it did not reach before.