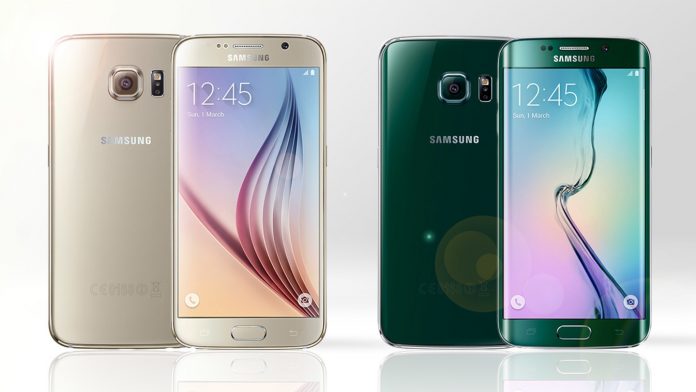 Heavily contested by the biggest mobile phone manufacturing companies worldwide, the Smartphone of the Year award is followed annually by many people, telecommunications industries, and the general public all around the world. Being hailed as the Smartphone of the Year does not only bring glory to the company but also gargantuan sales of the chosen smartphone and even all other models, with the subconscious knowledge that any mobile phone model from the same company can be equally as good.
Smartphones have flooded our society for many years. From the first time, it was introduced to the public, these handy, pocket-sized technology wonders can work from as simple as entertaining you when you are bored to as much as saving your life.
No doubt, smartphones have become extremely useful to all of us – from the students to the working class – and this is why sales have only been trending up for most (if not all) companies. Of course, considering that it should be a "smart" device, manufacturing companies also compete at how much intelligence this small device can bring to every individual who has it.
This is why being awarded "Smartphone of the Year" somehow makes that device king of all smartphones, at least for that year.
Samsung
Samsung is a gigantic South Korean company that manufactures and produces numerous electronics, appliances, and gadgets that are adapted and used all over the world. When the renowned company joined the smartphone band, it has produced numerous types and series of smartphones that has also been in tight competition with some of the brands also at the top of the ranks.
In the year 2015, Samsung outdid all its competition and by producing what was hailed as the Smartphone of the Year – the Samsung Galaxy S6 Edge.
Samsung Galaxy S6 Edge
A sleek and elegant design that comes in Gold Platinum, Black Sapphire, White Pearl, and Green Emerald colors, this small and handy gadget runs in incredible power with 64-bit OS and 64-bit Octa-Core – perfect for gaming and multitasking within the device.
Samsung Galaxy S6 Edge runs in the Android operating system, version 5.0.2, otherwise known as Android Lollipop. It is also upgradable to Android Marshmallow (v6.0.1). Internal storage ranges from 32Gb, 64Gb, and 129Gb depending on the device and has 3Gb RAM. This device is also capable of the basics – WLAN, LTE, Bluetooth, and USB connections.
What made the Samsung Galaxy S6 Edge enticing, aside from its sleek design and smooth surface, is because of its breezy and fast actions that make it every inch of a modern all-in-one smartphone.
Funky Features
Sure enough, the Samsung Galaxy S6 Edge has gone beyond the basics of every smartphone expectation, which was the reason it has been crowned as the best in 2015. But apart from the impressive basics that have been proven to be above and beyond, what else does this elegant and crisp smartphone has to offer?
Camera
Those who enjoy taking photos can have a field day with the 16MP back camera of this smartphone, and selfies are made even better and clearer with the 5MP front camera.
The back camera has an LED flash and an autofocus feature. Crisp and clear – that is how Samsung describes the photo-taking feature of this amazing smartphone. It can capture images faster even in low lights.
Sensor
The Samsung Galaxy S6 Edge boasts of its sensor features which is yet a new feature for most smartphone brands. It has fingerprint sensors for locking and unlocking the device which makes your privacy more secure. It has a compass, barometer, accelerometer, proximity, and gyro measurements. Its health app can check your heart rate and Sp02.
It can run in any updated Android mobile applications available in the app store and this device can be synced to your Google emails, drive, and other applications affiliated with Google. The smooth and sleek surface makes your use of the applications and gameplay experiences even better. Multi-tasking is an exemplary feature of this device and it can run applications in the background without affecting the applications currently in use.
Battery
The battery is a common concern of many smartphone users. The device processes, which can be extensive, is the main cause of the fast drain of batteries for many smartphones. Whereas the Samsung Galaxy S6 Edge boasts of its fast-charging abilities – 10 minutes of charging can give you 4 hours of usage which may include watching a movie, browsing the internet, or listening to music.
Voice Command
Voice command is an awesome feature included in this smartphone, which makes your actions and application launch even faster with just a simple command without even clicking anything on your phone. There is also the Samsung Pay feature added to this smartphone which can be a convenient, fast, and secure payment option without the need to bring cash or a credit card when you go out.
Although in a close fight with the other leading smartphones like Apple and LG, 2015 was a glorious year for the technological intelligence of Samsung. This sleek and elegant mobile device that runs on the Android operating system skyrocketed in sales since its launch date and continues to awe its spectators.
All eyes are on the next annual competition of the largest mobile phone manufacturing companies. Will Samsung live up to its name and secure another spot? We'll have to wait and see.