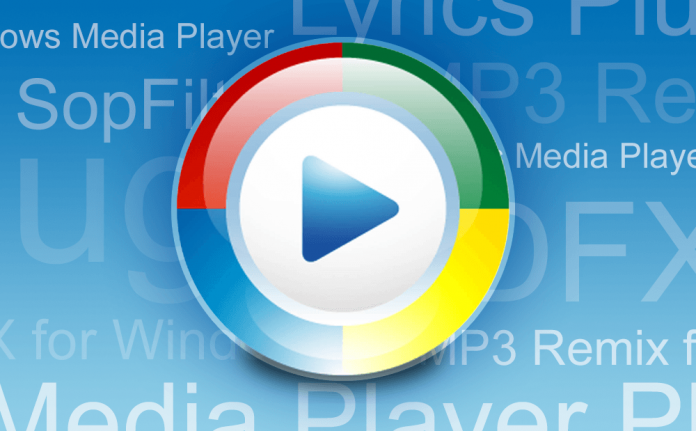 Windows media player is a multipurpose type of software as a whole. It is powerfully developed for the Windows platform but it is also made available with Mac, Solaris, and all other mobile platforms. It exceptionally performs as a media player, media library, and more.
Windows Media Player or WMP is also a feature-rich software application that supports a great range of media formats for audio, video, data, images, and more. You can always rely on the efficiency of WMP to deliver you refine and flawless type of multimedia output and performance.
It is even open for further innovation which can boost its capabilities beyond just the typical software. To sheer your multimedia excite, even more, WMP prepares you these top Windows Media Player plugins for free.
1. WMP Media Player Codec Pack Plugin
This top Windows Media Player plugin is sure to be the reason why you'll get hooked even more with your media player. Media player codec pack is a convenient plugin that consists of powerful codecs, splitters, and filters to amplify your playback options with your favorite audio and video files. It has a single installation package that you can take advantage of for free.
You only need a simple and quick installation process then you'll immediately use over 99.9 percent of your files together with your media player, VCDs, XCDs and SVCDs, and all other media sources. This WMP also enables you to associate other files to your media player of which you are allowed to play unencrypted BluRay and AVCHD and HD-DVD. This plugin also offers you strong hardware support and can detect the best settings with additional options for DXVA, GPU, and CPU.
When it comes to advance multimedia support, this package has more to offer you just like digital and high-definition quality audio and video. It also includes Dolby Digital AC3, Dolby digital plus, multi-channel non-AC3/DTS audio for your home theater system experience. You'll also enjoy the encoder codecs which are included in the package such as DivX and XviD. All these are yours totally free of charge.
2. WMP Lyrics Plugin
Bring your passion for music to the next level; take these top Windows Media Player plugins with you. For the handiest size of only 79 KB, you'll enjoy music even more. This tiny plugin allows you to display the lyrics of your favorite songs. Hence, you can sing together with the music of your choice because complete lyrics specially prepared for you.
Every time you are connected on the Internet you'll have the chance to display the lyrics of songs in real-time because this plugin automatically searches for you. Should you want to add lyrics on your own, you can always use its facility for adding lyrics anytime. With all these great benefits, you'll be delighted even better because it is provided to you free of charge.
3. Windows Media Player Plus Plugin
Bring your Windows Media Player to the next level; get these top Windows Media Player plugins now. This media player is made of many features that you'll definitely love. It includes an alternative tag editor which can work even on Windows Media Player 12. It also offers you plenty of configurable hotkeys which makes your navigation process faster and precise.
You are also entitled to use the advance playback options from this plugin. This plugin even enables you to display currently playing media files on your Skype's mood message. Windows Media Player Plus is the complete utility plugin that can help you transform your media player into an extraordinary type. It is filled with unique functionalities suited enough for contemporary users. Options are also never-ending with this plugin.
You are even allowed to edit embedded album art by merely following a simple method. Hence, you can already change, view, and even remove an image from the specific song. Furthermore, disk numbering, remember settings of previously played files, and automatically closes WMP after a playlist finishes playing songs.
4. WMP Keys Plugin
Now, it's time you take your WMP commands simpler and faster. WMP Keys is the perfect plugin to configure keyboard shortcuts. It is easy to install this plugin and with handy file size, you're sure to use it right away. It prepares you with global hotkey support wherein you can instantly use to perform common commands on your media player but in a more convenient and faster technique.
It includes next, previous, play and pause, volume up and down, fast forward and backward, and more. You can simply take these top Windows Media Player plugins with no fees involved.
5. WMP Firefox Plugin
When the best browser and media player combined together, you'll get no less than extreme multimedia pleasure. FireFox plugin allows you to use your Windows Media Player inside your browser. It allows you to view media files directly to Firefox.
It even recognizes powerful Windows formats like .wmv. It is a multilingual plugin and has a portable size of the only 311KB. Above all, it is offered to you absolutely free.
Plugins Pleasure
Windows Media Player is already a superior type of software as a whole, not just a simple media player. When you add these top Windows Media Player plugins, you'll even enthrall with the efficiency of this total technology. You are so fortunate to grab all these plugins for free. Download top Windows Media Player plugins now.