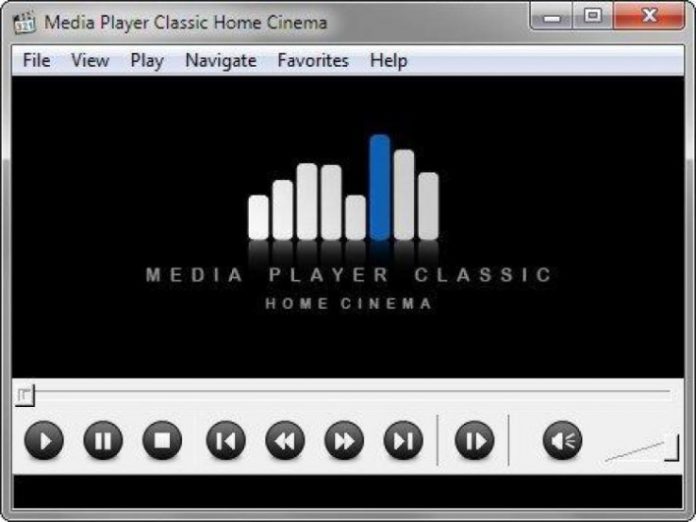 Comparing media players is a great opportunity for you to differentiate their speed, features, and performances. You are also bound to spot the difference among them to easily figure out which one is better and for you to choose what you want. However, there are some instances that no matter how you compare the two modern media players, just like Media Portal versus Media Player Classic Home Cinema, you can't decide preferably because both have prominent exemplary features to offer you. Yet, if that happens, you need not worry because you can simply take them for free under public licenses and with open source codes.
1. MediaPortal
Enjoy modern multimedia entertainment without guilt and difficult pre-requisites, download free MediaPortal. Taking this media player assured you of stable convergence from your computer to all other software applications and devices to deliver you powerful tasks and features. MediaPortal lets you to experience a home theater and a media center in just one compact media player solutions.
It is free and open-source; therefore you can grab it from all other platforms of your choice. This software project is well-known of its enormous user interface with a total of 10-foot, ideal to perform functionalities of a Tivo. Now, you can produce a mini theater, equipped with boosting audio and crystal clear video quality, all at the comfort of your own home.
Do you think the other media players have these potential too? Why not have a mediaportal versus media player classic home cinema review today? Check first the qualities and features of mediaportal, for sure you can't resist downloading it afterwards.
a. MediaPortal Video
When it comes to video handling MediaPortal has always great characteristics to flaunt you. It is built with a DirectShow player which means it is compatible with all types of codecs and filters. It can also play all types of files compatible with Windows. It supports video post-processing even with any kind of codecs. Although it uses its native codec MPC-HT, MediaPortal is versatile that you can change it from all other supported codecs like CoreAVC, PowerDVD, and more.
b. MediaPortal Music Player
Your Media Portal experience will never be complete without experiencing the prowess of the default music player. It is powered by BASS audio library and BASS Engine to ensure that you can play the popular music files flawlessly. It even supports advance visualization techniques to give color to your music regimen while you play it. It includes Winamp as well as Windows Media Visualization process.
c. MediaPortal Controls
When you do compare mediaportal versus media player classic home cinema, try also to check which one has the grandest support when it comes to manageability of controls. For instance, MediaPortal has good interaction from various input devices which are supported by Windows. It can be controlled by a gamepad, Wii remote, PC remote, computer keyboard, mouse or pointer or even by your touch through WebOS, Android and more.
d. MediaPortal Picture Manager
For sure you love to organize and display pictures on their best arrangements. Now, is your chance to play your captured memories on the wide screen. Media Portal doesn't simply allows you to browse and organize your photos, instead you can present it into a slideshow and match it with the background radio or music that you love.
e. MediaPortal Undemanding Media Player
With all these major features of MediPortal, you'll be amazed on how gentle it is towards your system. You can rely on its vast compatibility with Windows platforms which includes Windows Vista up until the later version.
2. Media Player Classic Home Cinema
Go ahead and take a fair match from another leader of a modern media player. With this feature-rich, lightweight home theater, your comparison between MediaPortal versus Media Player Classic is totally worth it. As you go along you'll discover amazing qualities that are highly distinct among this media player over the other.
a. MPC-Home Cinema Media Formats
Among the most important characteristics of MPC- Home Cinema is the ability to recognize common as well as popular video and audio file formats to sustain powerful playbacks.
b. MPC- Home Cinema All-Purpose Player
MPC-Home Cinema can go beyond as media player. If MediaPortal can work as Tivo, this media player is a successful DVB player all the time. You can play, record, enhance, navigate and be as creative as you can while watching your favorite media files with MPC-Home Cinema.
c. MPC-Home Cinema Adaptability
This home theater can truly stun you of its very minimal system pre-requisites. Despite of all its heavy-features, it can still run smoothly with your classic computers like SSE CPU.
d. MPC-Home Cinema Versatility
When it comes to characteristics that you can customize according to your satisfaction, MPC-Home Cinema is here to overwhelm you. From audio, video and custom toolbars, you have plenty to optimize your experience with this media player.
e. MPC-Home Cinema Minimalism Technique
This media player ensures that you can maximize your viewing experience all the time. It has carefully set the multimedia keypad in place to ensure that you have the largest screen for your played files.
Home Theater Galore
Definitely, you play the hardest task in contrasting MediaPortal versus Media Player Classic Home Cinema today. No wonder, you are comparing two of the best free and open-source home theaters today and you don't want to miss a bit of anything. If you really can't decide for now, simply take these two if you want and enjoy them without limit. Anyway, they are the slimmest media center you can save on your drive.