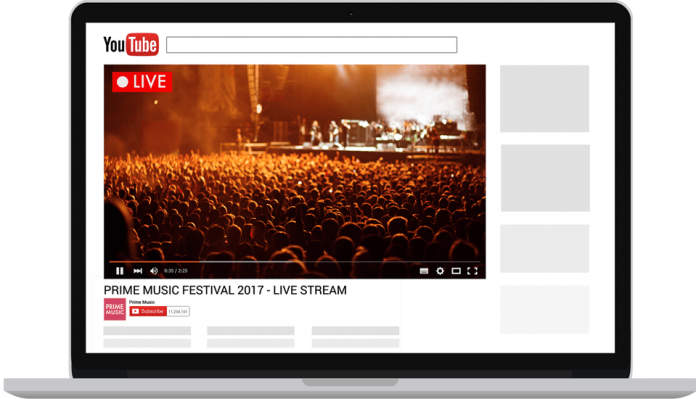 If there is one video-sharing site that is known to everyone, that is no other than YouTube. Yes, YouTube has phenomenally hit the cyber world. Millions of visits and media downloads are initiated every day with this popular social media. Needless of the genre or length of files and videos that you want to see, it is all available on YouTube.
You can instantly play, watch and even download files directly from YouTube. Likewise, you can even upload your own video clips or even full-length movies or even stream live with this globally recognized file-sharing website. However, have you already try to perform quality live streams on YouTube? Do you know the best way on how to stream live on YouTube? How long does it take?
Furthermore, there is plenty of video-sharing sites out there but none can ever provide you with the same function and efficiency that YouTube can offer you. Aside from a simple and fast process on how to check and play the media files, you can purely enjoy YouTube everywhere and without paying a single penny to experience pure multimedia entertainment.
It is also sheered with all classes of videos. From all types of tutorials, step-by-step information, do-it-yourself guides, scientific, fictional, modern, and all other types of videos delivered in all languages, YouTube has compiled it all just for you.
You don't even have to download the YouTube application to take advantage of all its features. Likewise, you don't have to sign up for a new YouTube account to immediately watch or search the videos or media files that you desire. You simply have to type it on the address bar and you can enjoy unlimited video browsing, sharing even recording, instantly on the browser that you want.
You'll even have the chance to rate the quality of the files that you have watched. Most especially YouTube is so easy to use. Needless of whether you are first time try or a solid YouTube user, you'll exactly share the same convenience from this file-sharing website.
How to Stream Live on YouTube?
Now, you already have an idea about the basic functions and features of YouTube that you can perform anytime you want in a matter of clicks. It's time you perfect another exciting option that you could do with YouTube, exclusively. You'll learn simple yet very helpful steps on how to stream live on YouTube.
To ensure successful results you must remember that live streaming is among the premium features that you can take advantage of as a YouTube member. You need to create a quick and valid YouTube account to enjoy all the privileges that all other members enjoy. It's very easy to make a new YouTube account. You simply have to visit the YouTube page and sign up as a new member.
After you completely accomplished all the requirements, you are now ready to perform the personalized tasks with YouTube. If you want to know how to stream live on YouTube, this is a perfect time.
YouTube Streaming Guides
1. Look for the Best Live Video Encoder Software
Since you already have an account with YouTube, the first thing that you need to do is to look for the best live video encoder software to support you with the live streaming process. To make it easier for you, try to download and install the best software for this, Adobe Flash Media Live Encoder. Simply visit the Adobe website to take one.
2. Open Your YouTube Account
When you're done saving Adobe Flash Media Live Encoder on your preferred drive or even create a shortcut icon on your desktop, it's time you go to the log-in page of YouTube to open your account.
3. Look for the Live Streaming Command
Next, after you have completely entered the YouTube page, try to check the upper part of the screen and look for the Live Streaming command. Now, click it. You'll be prompt with the terms of use, read it carefully, and then click on the Accept button.
4. Reload Your Channel
Then, try to reload your channel and click the Live option on the topmost part of the page.
5. Broadcast Your File
Now, this is the moment you've been waiting for. You are now about to broadcast your file. Click on the Broadcast now button to start your live video stream. Should you wish to stream more files in the future. You can simply click on the Schedule a new event option.
6. Get Ready to Download – Look for Adobe Flash Media Live Encoder
You're almost there. From the source choose Adobe Flash Media Live Encoder and then wait until you're asked to download a profile.
7. Open Adobe Flash Media Live Encoder
Next, Open Adobe Flash Media Live Encoder and select File. Look for the right profile that you have added and then click on the Open Profile.
8. Preview File
Then, it's time you see the preview of the file. Just hit Preview Event. In case the preview of the file doesn't start automatically, all you have to do is to click on Start Broadcast to start the live streaming.
9. Click the Start Button
Likewise, you may hit immediately the Start button if you want to escape the preview of the file.
Best Live Streaming
If you want the best about multimedia, then YouTube offers you the best. This file-sharing site wants you to maximize excellence and style with all the comfort that you deserve.
Hence, it offers you short and interesting steps on how to stream live on YouTube. Now, you don't simply love pre-downloaded media files on YouTube but you've got the chance to witness it in real-time through vivid live streaming expertise.