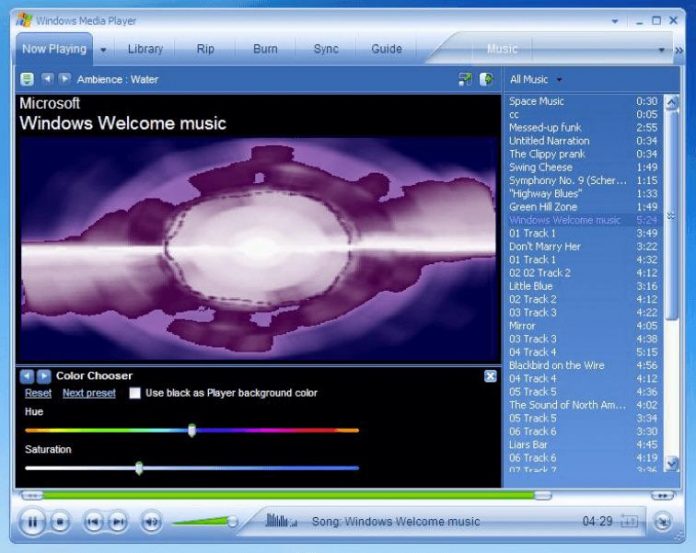 The process of streaming media is a very important function of a media player. All multimedia application software is capable of performing media streams. However, which one can deliver you gapless and uninterruptible streaming power? It is vital that a medium in delivering quality streams also has all the stable functions and support needed to run the process smoothly.
The process of streaming your favorite media no matter how long it is will be more exciting and fulfilling if it is produced flawlessly by the best streaming media player 2014.
1. VLC Media Player
Who can resist this streaming specialist? Yes, as always on the top spot, is your white and orange traffic cone logo media player, VLC. Many have tried to outshine this media player and they simply failed. It possesses all the factors and protocols of a well-rounded media player, which allows you to get the output that you want, no matter what type of format or function you throw it. Whether simple playback, media stream or live stream, you'll always expect the best result out of this software. It even recognizes peculiar and damage files. Hence, it stream files even if you are still undone downloading it.
a. VLC Codec Support
VLC media player plays almost all types of codecs independently. It doesn't require any codec packs. It handles established codecs ideal for streaming files like WM3, MKV, WebM, DivX, MPEG- 2 and more.
b. VLC Streaming
VLC has default capabilities to play different types of files immediately. However, it has also the most efficient conversion method for advanced performances. It even allows you to stream media over computer networks. Likewise, it can function more of a streaming server and support various streaming methods.
c. VLC Stream Live
This best streaming media player 2014 even allows you to stream live. It is capable of streaming the unencrypted media contents directly to your computer or HDTV. You may also stream via peer-to-peer method supported by VLC.
2. MPlayer
If you want to experience vivid media streaming for the first time, then MPLayer is a perfect choice for you. It has the simplest interface ideal for the beginner. It uses a command-line application, which includes graphical front-ends like Qt software and GUI widgets.
a. MPlayer Media Protocols
MPlayer supports great range of dependable protocols which are highly recommended for playing videos as well as performing valuable streams. It includes, Netstream, Vesa, Framebuffer, OpenGL, Direct3D and more.
b. MPlayer Streaming Support
This best streaming media player 2014 is not simply capable of playing a great range of media formats. It is also reliable in saving streamed content to a file.
c. MPlayer Transcode
MPlayer can also transcode input stream or files into several output formats.
3. Winamp
Winamp is a freemuim media player which is highly commendable for streaming media. It has vast scope of support compatible for your Windows, Mac and Android platforms. For a convenient 16.3 MB file size, you'll have the chance to enjoy compact experience and dense feature with Winamp.
a. Winamp Automatic Streaming
This media player enables you to enjoy web-based bookmarking and browsing. It automatically gives you option of downloading and streaming all types of MP3 files each time you visit a music website.
b. Winamp Streaming Option
It allows you remote streaming of unprotected media files from the Internet. It is capable of adjusting the bitrate of media based on the given bandwidth. Hence, it can be controlled by mobile phones, web interface and all other portable platforms.
c. Winamp Streaming Radio
Winamp is indeed all-around streaming model. It is also compatible to stream radio stations on your Android devices over WiFi.
4. Windows Media Player
If you wish for a straightforward media player that can delight your streaming excitement endlessly, then Windows Media Player or WMP can back you up right away. This is also ideal for your Windows Mobile as well as Pocket PC. It allows you to stream even with your lower version Windows OS.
a. Windows Media Player Media Streaming
This media player uses advance media streaming techniques like Online ID provider, which allows you to stream over the Internet. It has also built-in universal plug and play (UPnP) media server which enables you to stream perfectly various types of media contents.
b. Windows Media Player Streaming Support
WMP will definitely permit you to perform video on demand streaming and live streaming contents of your choice.
c. Windows Media Player Streams and Playbacks
WMP enables you to complete your streaming pleasure through its local playbacks. It allows you to enjoy multicast streams and continuous streaming playbacks without any complex requirements.
5. Adobe Flash Player
No matter what type of streaming techniques that comes to your mind, you're guaranteed to make it possible in a flash. Adobe Flash Player is made with formats and streaming principles, which are ideal to offer you contemporary streaming pleasure.
a. Adobe Flash Player Streaming Protocols
This best streaming media player 2014 has the best protocol to connect you to the web server using HTTP. For live audio and video streaming you can depend on Real Time Messaging Protocol. And for your stream sockets, TCP socket communication can do the job well for you.
b. Adobe Flash Player Streaming Formats
This media player supports the best streaming formats on the list. It includes MP3, FLV, GIF, PNG, JPEG and many more.
c. Adobe Flash Player Mobile Streaming
This lightweight streaming expert evolved perfectly in all platforms including mobile. It has adaptive video streaming bitrate, full screen support and DRM for your portable platforms.
Best Media Players Quality Streams
You can't go wrong with the best streaming media player 2014. Live streaming, radio streaming, peer-to-peer streaming, all these, and more are yours for free. This type of media player is thoroughly collected out of the rest because they exhibit the qualities of the expert. Do you know which one to go first? I'll take for the expertise of VLC first. Still, I'll take all others definitely. After all, they have the slimmest file size ready to take space on my computer and handy gadgets.