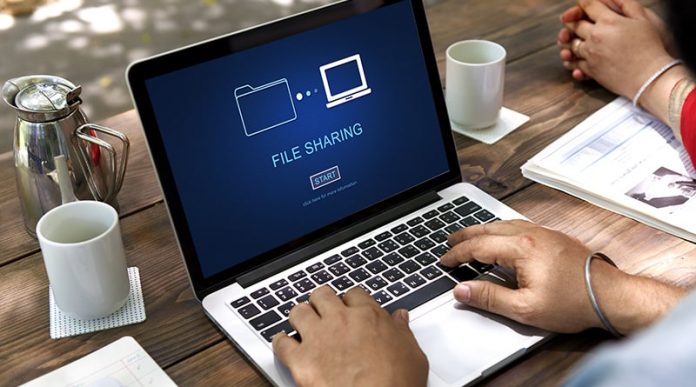 If you're vying for fast and efficient downloading process, then you must not opt for anything else other than the top P2P file sharing software. Yes, peer to peer file sharing is consistent when it comes to speed and accuracy. This feature is made possible because of the equal distribution of digital media using the P2P networking technology.
It doesn't divide the resources and speed to the available networks instead accurately distributes it among nodes. P2P file-sharing also enables you to increase your Internet bandwidth and allows you to transfer two or more files simultaneously from one or more computers through other file-sharing networks and file transfer techniques over the Internet.
Now, if you are the type that always transfers files across the Internet, well you're lucky enough to have this guide of top P2P file-sharing software below.
1. BearShare
If you're looking for a handy P2P file-sharing app, then a perfect partner is just a download away. It is available on your Windows Operating System. For a file size of only 1.2MB, you already have a complete share of fast and reliable P2P support. With BearShare, you can download as many files as you want from your most visited video-sharing sites.
You may also share you collections of media files such as audio and video to your peers. This top P2P file sharing software offers you clean and comfortable interface ideal for the beginners and particularly to the advance users.
Besides full support from different versions of Windows OS, you are also secure of high compatibility of this P2P software towards iPod and all other MP3 devices. It is also equipped with default player for you to immediately preview files of your choice. Indeed, BearShare is your free ticket to be socially connected all the time.
2.Vuze
Bring your peer-to-peer to the next level, download top P2P file sharing software, Vuze. Vuze enables you to enjoy not just the basic display of files but handles High Definition quality too. This P2P software allows you to download unlimited high definition multimedia on your computers.
It is supported by the finest platforms and Operating System today which includes Linux, Mac and Windows. It is even made more stable by the scripts of Java programming language. For as low as 70 KB, you can already enjoy Vuze on some of its distributed versions. Vuze is under GNU license which means you don't have to worry for any fees to download it.
It is also made with plenty of customizable features like beginner, intermediate and advance modes. It has multiple user interfaces and detailed settings. It supports superseeding and peer exchange. There are plenty of configurable features made especially for you like proxy settings, encryption support and even includes area for comments and settings.
3. VIP Torrent
Feel very special with VIP Torrent. This top P2P file sharing software is known of its feature for fast and easy downloading solution. It can also visualize your real-time downloading speed. It is free of charge and available on your widely used platform, Windows. It offers you great deal of downloading options. It is very consistent in connecting hundreds of various P2P networks gaplessly at the same time.
Hence, you can have great numbers of downloaded files in a short timeframe. It is also manageable type of peer-to-peer software which even offers you a wizard to setup the client and to configure all other features. You can also count on low system usage from your CPU with VIP Torrent. It has also versatile modes which are designed to all level of expertise.
4. LuckyWire
Be lucky and fast with this powerful peer-to-peer software, LuckyWire. With all its compact features, yet you are lucky enough to take this efficient solution totally free. It has dependable downloading speed all the time. The features and configuration are made even easier because of search bar and drop-down menu for the command that you wished to perform.
It is capable to filter the file searches and uses separate tabs for more accurate searches. Hence, it offers you two options on how to display results of your searched files. You can have it sort by various categories like artist, relevance and all other details. At the same way, you may also try displaying results with all the information included on each file.
It has even built-in player wherein you can have a sneak preview of files that you would want to add on your list. You can even boost the efficiency and speed of this peer-to-peer tool because of no ads included into it.
 5. LimeZilla
No matter what type of file you wish to download with this top P2P file sharing software you're definitely be successful. Music, movies and game of your choice are sure to be downloaded fast and easy with LimeZilla. It is under free license and for a handy size of 5.2 MB; you'll definitely stay connected with hundreds of networks all the time.
It is not also a demanding software because it runs perfectly even on older version Windows OS. Whether you want to download or share files you are guaranteed of the same range of expertise and speed that you want. It even includes default chat support and built-in search filters for more interesting navigation of this peer-to-peer solution.
Download and Share for Free
Downloading and sharing in-demand multimedia files was never more fun and pocket-friendly than these top P2P file-sharing software. You are 100 percent right with your choice of peer-to-peer to peer solutions, therefore you deserve more fun and features all for free. Go ahead and take all these for your endless pleasure.