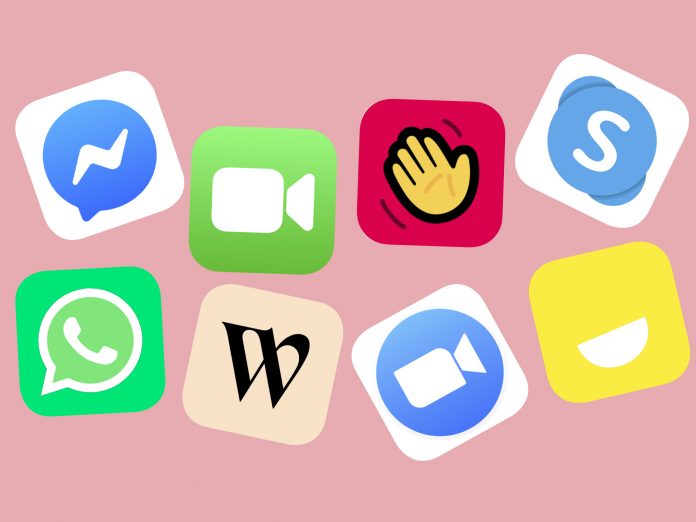 The latest wave of calls is no longer done via a landline wired phone or telephone unit but through free video calling programs made to be readily available for anybody who has internet access to download, install, and eventually take advantage of endless possibilities the users can do with it. What matters the most during these times is the availability of data or hotspot locations, so better connectivity will be in place during the process. Here is a one of a kind reference to help you go through selections of video calling apps, to date.
Skype
All clear and crystal, this app has been downloaded by millions, with the majority of the users praising and loving everything about it. In today's generation, distance is no longer a problem, provided you have Skype in your device.
With this, you need not wait in line nor pay a penny, in order to get through to anybody you wish to speak with, here and abroad.
Viber
A great application that may not suit the taste of some technologically adept people, this tool has however been a good medium of facial communication among friends and families, locally and abroad. In fact, every overseas worker would normally install Viber prior to leaving the country for work or whatever reason.
Tango
True to the maxim about taking two to tango, this app has made it on top of the list of very useful video calling programs. Lovers and friends have been so far maximizing the use of this tool while some are finding it difficult to get connected or to stay connected once they have successfully tapped the person or group they wish to get in touch with at some point.
Kakao Talk
Introduced by some reliable users, this video calling application is great for younger users. Varied emoticons and stickers to make the app fun and entertaining have been in place and been in use for quite some time.
You will never be bored with this app as there is always something to suit your mood at the moment which you want to share with somebody or even the public.
Hangouts
Finding friends has never been free and all entertaining. Hangouts have been designed to work as a medium of communication among interested users. Connections and similar themes to that of other calling apps are also available, just in case, you would look for something in comparison. The number of downloads so far has been way amazing.
WeChat
The name may sound limiting but this app is never for chatting or manual sending of messages alone. Face to face communication is as well a nice idea developers came up with, and this has been the reason why the number of users of this app has been increasing. In fact, the name has made it to the top in some other lists to detail voice calling.
ooVoo
The tool may sound new to most users of online video calling but this is existing. There has been a considerable number of downloads noted after the app has been introduced and voice with video calling has started to make it in the mainstream.
The audience of the app has actually introduced this to their friends and acquaintances. This is not that famous as the others, though
Facebook
One of the latest enhancements Facebook experts did lately is enabling users to do a video call without having the need to install another tool. Connections have been great and there had been the ease of use among praises and feedbacks provided by millions or more users of social media worldwide. In fact, this has been the best feature for some users, at some point.
The leader of one of the starters of social media will surely not get left behind. Just as everybody has been updating their developed application, the then-existing and remarkably famous website see to it they go at par with the change. Several enhancements were made so users can as well do the voice calling feature without any need to leave the page at all.
There will always be new in the industry and it will no longer be a surprise to know that this list will change eventually but as of the moment, above is the notable video calling programs all free and available for use of every technologically able user. The demand for the tool has been countered with a good choice of selections and every one of them is after the satisfaction of the users in whatever services the tool has given them. There can be some changes over time but needless to say, at one point in time, they made it on the top list. The ranking may matter but the number of downloads will tell.