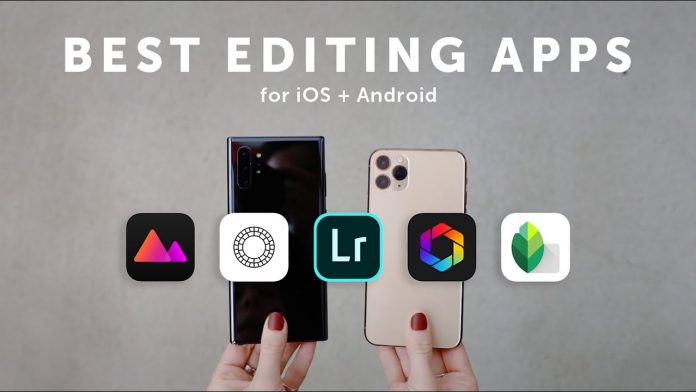 Photos are posts so it gets attention. Then along come the likes, the comments, and the shares. As much as possible, the photos you personally captured looks as pleasing to your eyes, just as it does to others in your social networks. This is when photo editing apps get into the picture. Either you tweak the photos you got so it turns out great or you do the enhancements so it ends up interesting. With these apps you do the cropping, blemishes-removing, effects-adding, and all sorts of filter nobody must have thought of.
Looks are all the more impacting when it has some air of distinct features present on it, highlighting details that need attention and this can only be dealt with by having a technology that can create unimaginable things to a photo taken using a camera which is even not that good. Knowing you have a good photo editor installed, you will never have fear of working out and posting those photos again. Here are the top 10 of the latest top photo editing apps that have been downloaded and utilized, to date.
GIMP Photo Editor
An application where you can start turning a boring image into something worth public attention is called GIMP. The touch screen photo editing has never been this easy. The easy and user friendly interface this tool is made out of is something worth the developer's pride.
Facetune
Your selfies will never be the same again. Such an activity has been taken up next level, all with the aid of this photo editing app. Your social circle need not lay an eye on ineffective photo once more and this has started when you have had Facetune downloaded and in use.
PicsArt Photo Studio
When you think Photoshop time is over, here comes great copy of it. The app is made up of excellent and creative photo edits, plus stickers and smart text to suit your fancy mood. It is all in there waiting for you to pick and tweak. Your photos will never be left unnoticed again.
Instagram
Great food, good looking places, and OOTDs and OOTNs have been flooding social media feeds and the culprit has been Instagram. The tool can turn out a simple photo into something that looks as if it has been taken by a professional photographer.
Adobe Photoshop Express Mobile
The offspring of the great desktop photo editor by the same provider Adobe, this one suits your mobile phones. This is known for good quality enhancements and easy to manipulate photo editing performance.
VSCO Camera
While every photo editing tool you see is after enhancements, this is the one that is after making fun results out of your photos. Sprouting from the most conventional adjustments every photo needs, this is one of the best. This is just the better version and the smarter one at that.
Google Picasa 3
Coming in free for both MAC and PC, this is a convenient program to suit your photo editing needs. Your pictures may be worth sharing when it is made well and prepped up creatively and the process can be easy with a photo editing application like this. So it is worth the try, per se.
Adobe Photoshop CC
Image editing in either Windows or MAC is possible when you have a flexible photo editing utility to get the job done. When you want your photos turned into something that is like taken by a pro, you should have this tool in your unit. Just this and you're good to go.
Corel Paintshop Pro X7
Specific to Windows user, this photo editing application has been around for quite some time. When you need some serious photo editing assistance, you will never go wrong with Corel Paintshop. It has been around and it appears it would stay, and this is according to pros.
Adobe Photoshop Lightroom 5
How about a file processor and a photo editor in one – is there something like it? Yes, that is what Adobe Photoshop is best known for. Manipulating background, lights and image effects altogether, part or whole photo editing – these are just some of the great features of the app.
The list almost never stops. Every now and then, a new photo editing facility surfaces, and online networks would advertise them. A little sooner, if it looks and sounds interesting, the users go mad about it, share it within their circle and the connection never ends. It only stops when another tool of similar or better features come about and steal the limelight of the existing trend. Just then, a new set of great photo editing facilities will be made. The list can go further but so far, these are the best.