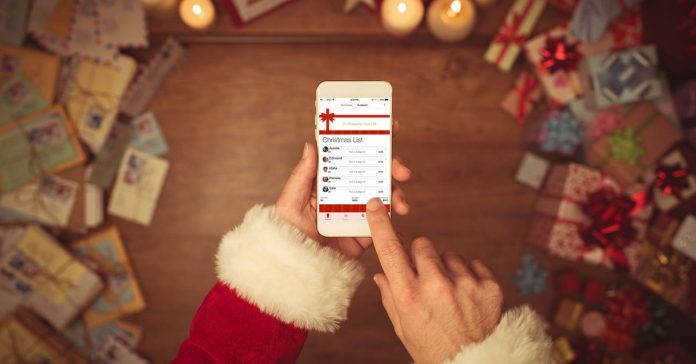 Battle the winter doldrums with these easy-to-use and fun Christmas apps for android. You don't have to worry about what to do when boredom strikes during the holidays. Here are some of the best apps you could get for free. Now, even Christmas is getting digital.
Christmas Hymnal
The Christmas Hymnal app is a collection of some of the most requested and traditional Christmas songs, carols or hymns that are close to the hearts of many. This comes handy when you are planning to go caroling or just sing with family and friends. You'll never go wrong with the lyrics again.
Christmas Story Books
The Christmas Story Books app is a collection of well-loved Christmas stories and Bible stories that are great for kids and adults alike. The stories can also be read by a voice-over. The books come with vibrant pictures, lively music and excellent narration. It also has the "Movie Mode" feature, which automatically turns the pages when enabled.
Christmas Joy Ingredients
The Christmas Joy Ingredients app is specifically made for those crazy about the holidays. it has a wide range of recipes that can even be shared via e-mail. You would not have to worry about missing an ingredient for your Christmas feast because it's all in the app. It also has a lot of Christmas Wallpapers to adorn your gadgets and which you can also share through Facebook, Twitter or e-mail. You can do so much more with this app and it's free.
Free Christmas List
The Free Christmas List app is very useful especially during Christmas shopping. It keeps track of the people on your gift list-what to buy for them and how much it costs.
It also stores valuable information which you can keep for future use like dress or shoe sizes. It also keeps tabs on the total amount of your purchases to help you on your budget. This app makes your shopping experience easy and bearable.
Christmas Pho.to Frames
The Christmas Pho.to Frames app allows you to make photos more special by using special frames and effects on them. It has more than 45 photo frames to choose from for your specific needs. The app also offers customizable Christmas e-Christmas cards, which can be sent to your family and friends wherever there are in the world.
Gift Wrapping Ideas
The Gift Wrapping Ideas app lets you create beautifully-wrapped gifts for your loved ones and friends not only for Christmas, but for all occasions. It consists of more than 100 gift wrapping ideas and tips to get you creative and inspired in creating unique gifts. Your gift wrapping ways would never be the same again. The app does not need internet connection for you to view the images.
Talking Santa
The Talking Santa app is much like the Talking Tom app, which shares the same maker. Talking Santa lets you enjoy wholesome fun with family and friends this holiday season. Just speak on the microphone and listen to Santa repeat whatever you say out loud.
You can also tickle, poke, slap or swipe at Santa whenever and wherever you want. Santa also has a Christmas sack, which you can check if you're on his naughty list or not. You can also offer Santa something to eat like milk and cookies.
100 Christmas Gifts
The 100 Christmas Gifts app is an exciting game that's perfect for the holidays. Help Sanat open all the gifts just in time for Christmas day. It also consists of fun puzzles, mini games, amazing artwork, graphics and music. The puzzles have to be solved in order to proceed to the next level. Each level has a different puzzle to solve. So, enjoy the mind-boggling ways on how to solve them.
Coupons & Hot Deals – Shopular
Save a lot on Christmas shopping with this useful app that lets you get the best deals. In this app you will get a selection of in-store mobile coupons and deals every week from some of the best stores like Macy's, Kohl's, Walgreens, Payless Stores, Cartwheel and more. Sale notifications will automatically pop up on you mobile phones as soon as you get inside the mall. The sales and deals are also updated daily to spare you from presenting a outdated coupon.
Red Stamp
The Red Stamp app allows you to greet your loved ones with personalized paper cards, notes, and even invitations and announcements through an email, text, tweet, or a Facebook post. The cards are modern and beautifully designed and there are a thousand more to choose from. Now, your loved ones would never feel so far away from you this holiday season.
Enjoy these apps specifically designed for this holiday season. They will keep you company when everyone else is busy doing what they ought to do. And they can really help you with some of your Christmas tasks too.