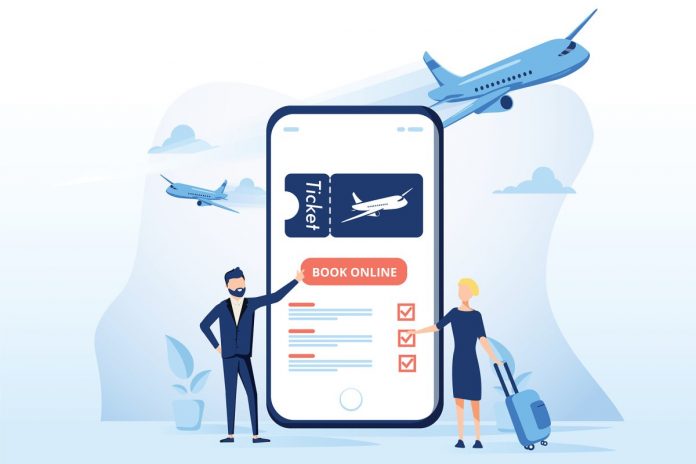 Searching and booking flights can sometimes be a stressful activity, especially if you are trying to get cheap fares from reliable airlines. If only somebody or something can make it easier and faster for you. Thankfully, there is something that can make this task less of a burden for you. Featuring the top ten apps that help you get the best deals online.
Skyscanner
The Skyscanner app allows you to compare 20 million flights from a thousand different airlines fast. It also features the different flight fares for over a week or month, which allows you to compare them. This will also help you look for the best and most convenient flights for your trip.
Hipmunk
The Hipmunk app helps you save a lot of money on your planned trips with its cheap flights. You can also save a lot on hotel bookings with great discounts only the Hipmunk app can provide. If you own this app, you can get to these deals first because the app works fast as well. It also provides important flight details like flight duration and flight layovers.
Kayak
The Kayak app is great for families that travel together. It provides cheap flight options for children and infants. The perks of using this app let you avail of special discounts to make your trip more affordable. It also allows you to see the summation of fees that is part of the fare you are paying for, so you know what fees are included.
Momondo
The Momondo app allows you to search for great deals on plane fares and hotel bookings. It also shows various airlines worldwide to provide the lowest cost possible. But, with their easy filtering feature, you can sort out the flights and only concentrate on the ones that matter. The app even allows you to customize your ticket by choosing flights that are convenient for you.
Hopper
Hopper is a great app, especially to those who are planning to get away on a budget. Hopper analyzes billions of flights around the world and predict the changes on price fares.
It can even notify you as to when is the right time to buy tickets to get the best deals. Having the hopper app on your mobile is like having an all-knowing travel agency at your fingertips.
Airfarewatchdog
The Airfarewatchdog app lists all airline fares from around the world on all of the airlines. It notifies users of cheap airfares from favorite cities and routes. The search for such flights is also faster and easier with the app and you get important details on how to book these airfares with the lowest prices.
Cheapo Air
This one-easy-to -use app can get you the best deals on airfare, hotels, and car rentals too. It also allows you to filter through important flights only. You can also view these flights on a preferable currency like USD, EUR, GBP, AUD, and more. The app even allows you to save even more because it displays great deals within three days of your chosen date, giving you better options.
OnTheFly
The OnTheFly app allows you to view airfares at the lowest possible rate going to your favorite destinations in the world. The app also allows you to look for exciting happenings in your destination. OnTheFly also discloses exact airfare calculations to let customers aware of what they are paying for. With this app, you will have fun coursing through different airlines, dates, alternate routes, and cities with its easy to use interface.
easyJet
The easyJet allows you to customize your own flights through searching, booking and managing your own selected flights. It provides personalized flight information and travels views in real-time like real-time flight status, weather forecasts, and currency exchange rates.
Bravofly Flights
The Bravofly Flights app cuts your searching time in half because it gives you the best airfares from your chosen destination. It offers great deals from 350 airlines and also allows you to check flight details fast and directly from your mobile. You can search, compare, and book flights using the apps advanced filters. It makes it easier to look for flights by the airport on arrival or departure, by flights with or without a stopover, by the airline, by the time of departure or arrival, and by price. The booking procedure is easy and secure, so you don't have to worry. I
These apps may have the same purpose all throughout and they are all so much alike in so many ways, which is to give you great deals not only in airfare but also in hotel bookings and car rentals in your chosen destinations. The choice is entirely up to you which app best suits your preferences and needs. Hopefully, the one you choose would be the best of the best.