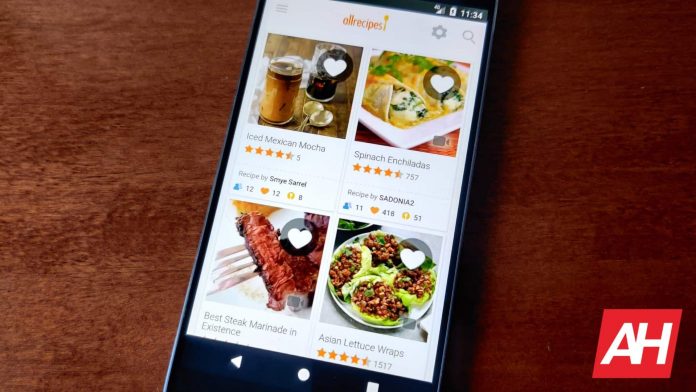 The flexibility and ease of user interface in Android models make it a good channel for chefs and food lovers out there to utilize. Working with some mobile help with the daily meals, or even special recipes for family and special someone, is now just a few clicks away. Timekeeping and measuring when doing the culinary tasks can likely require a hand. In this case, your Android mobile can work as a replacement. Here are the best and the top 10 recipes and cooking apps for Android users so far.
BigOven
Available for download in most Android units, this app comes in a wide range of recipes holding as much as 350,000 lists of breakfast, lunch, in-between meals, and dinner. This enables users to plan a week or even a month's meals ahead. When you are into savings, you want to spend much, or whatever mood you're in, this tool is a partner.
Allrecipes Dinner Spinner
Your role with this application is simply to select the ingredients and condiments that you need to work with at some point in time. Once the list is completed, you will be introduced to recipe suggestions. Once you take your pick, you can simply go ahead and start your cooking. The twist is that you have the option to try another recipe with the same ingredients next time around.
Cookbook: Free Recipes
Those traditional recipe books of famous cooks and homemakers back then, you can find it here. As the name suggests, there are free recipes that would greatly help some instant need to prepare. Your cooking is now supported with better meal planning, especially when you are on a budget or of a similar case.
ChefTap Recipe
You must be looking for that one recipe you have seen somewhere. You remember the name but you can't figure out which social networking website you have seen it exactly.
This app can take care of the search for you. This can simply locate and hunt for a specific recipes from various platforms and suggests to you, according to what you were looking for.
Cookpad Recipes
Fun is all yours while you and some chatting interested cooks, chefs, housewives, and just anyone interested in food and other culinary trends. Recipes and reviews of it can as well be seen in here. This only shows your mobile can have this app and you eventually have access to a good range of cookbooks and stuff.
Food Network in the Kitchen
Premium cooking and kitchen skills are best shared by celebrity chefs and cooks from high-end restaurants. Now, if you are into the same business, you surely have this app on your Android. With the mere fact that you will have access to thousands of recipes with this app, there seems to be no reason at all for you not to have this downloaded.
Pinterest
Lists of interesting ideas, more likely of foods, recipes, and how they've done – this is what this famous social networking app is all about.
A lot of people love, appreciate, and adores food so much they would post about it, look for it, and brag about just anything new or something that is delicately pleasing to the eye before it even reaches their taste buds.
Tumblr
Almost losing fame after Pinterest went out, this app is seriously a culinary aggregate, just the same. People get to post about their recipes, the public sees it, and if they like it, it gets to be shared to smaller groups first, and when it hits it right, it can reach forward towards other communities.
The Whole Pantry
Now, those who are after health and fitness would likely have this app saved in their Android as this is a perfect meal planning guide for ultimate wellness. Varied diet styles can also be found here. This suits vegans and vegetarians. In fact, even meat or fruit lovers can surely find what they like over this app.
What's For Dinner? Recipes
A wise planner should have meals on the list. The list would surely include ingredients and measurements so as to have it fit the budget.
This app features this capability enabling users to plan in advance meals for the day, a week, or a month. At the same time, meals for breakfast, lunch, and dinner plus recipes are big deals here.
Above is a great recipe app find to aid anybody in their cooking ideas. You can maximize your Android mobile when you have this app installed so you get to work on your cooking tasks just the same. This is extremely helpful any way you look at it and it would be a relief to anybody looking for this tool. Now, your goal is to select which of these do you find best.