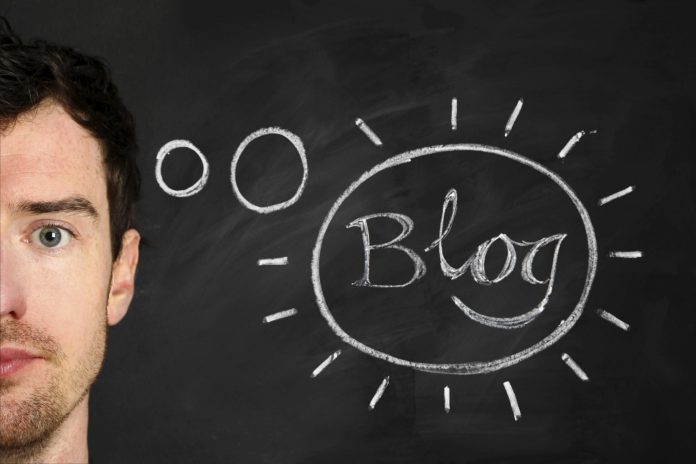 Writing is a means of putting thoughts and ideas on paper, as was usual. But, because of the internet, you can now do it online. You can write about anything and share it with a global audience if you want to. So, if you want to get started, here are some of the best websites where you can write for free.
WordPress.com
WordPress is one of the best free websites that can cater to your personal and business needs. You can create your own website here and promote your business or personal brand.
WordPress makes it possible for you to share your thoughts and ideas with family, friends, and fans, and even possible business prospects. You can start publishing in mere seconds. It serves as an effective medium for discussing the best stories or displaying your business on the web.
Blog.com
Blog.com is a free blog hosting service that is a perfect venue to voice out your thoughts and opinions with people online. It becomes a personal website, with important features that are easy to use. It provides all the tools you need to create your blog, whether for business or pleasure. It can be photography, food, product selling, or whatever you wish to write about, Blog.com can help you express it the best way possible.
Blogger.com
Create a beautiful blog that defines your personality and character, with Blogger.com. It can seamlessly connect with Google+, so you can reach and get connected with different online audiences. Be inspired by finding people who share your passion. The blog can even be a good source of income for you if you make use of the tools that can help you earn money. You can display advertisements and earn some cash with Google AdSense.
Squarespace.com
Squarespace.com can help you create your blog, whether it's for an online store, a professional blog, a gallery, or just a space for your thoughts.
The website makes blogging simple and easy, just by arranging content the way you want it, with a click on the mouse. The website is made with modern browsers and devices that employ the latest HTML, CSS, and Javascript.
Tumblr.com
Tumblr.com is made simple specifically for people who want it fuss-free. It is the appropriate medium for almost anything you want to put online such as stories, photos, GIFs, TV shows, links, quips, quotes, music, fashion, art, dumb jokes, and even smart jokes. There's no right or wrong with Tumblr. It caters to a variety of writers whose sole purpose is to be different and possibly make a difference, with their blogs.
Weebly.com
At Weebly.com, you can create the blog you want easily. Whether you are a newbie or a pro, the website's interface is fun to use that requires no coding too. It is also appropriate for those who have an online business, with the help of its eCommerce features, you can showcase your business online. It allows you to manage your business wherever you are and stay connected with customers anytime.
Svbtle.com
Svbtle.com is a writing and reading network created to help you share ideas. It provides you with all the necessary tools that will help you to do just that. Svbtle promises to keep your blogs stay online forever. The Svblte editor also directs your writing, without distractions, so only a few styling options remain. It is the perfect website to create your blog that can showcase your writing skills.
Penzu.com
Penzu.com is an online diary that is made especially for your private thoughts. You might be thinking that putting them online is unsafe, but Penzu creates a secure place to store these thoughts and ideas in the cloud.
The entry's password is protected in an online account and individual entries are locked with military-grade encryption. It is surely a secure place to keep one's thoughts on the web.
Wix.com
Everything you need to create an impressive website is right here at Wix.com. Its editor makes it easy to customize your site the way you want to, without limits or coding. Its free hosting service secures your website. You can also create a mobile version of your website and would look equally stunning on any device.
LiveJournal.com
LiveJournal is an online community, a social network, and the perfect venue to express oneself. It is an environment where you can connect with others and share your thoughts and ideas. It encourages creativity and allows users to make inspiring content for the world to see. It also permits diverse opinions, cultures, and perspectives and teaches users to respect them. It is the website that prioritizes its core values, which is to believe in self-expression, diversity, creativity, community, and privacy.
Blogging has never felt so good. Thanks to these amazing websites, that is now possible. Whether you want it for personal use or business, these websites can help you get exactly what you want and create the website you have always wanted.