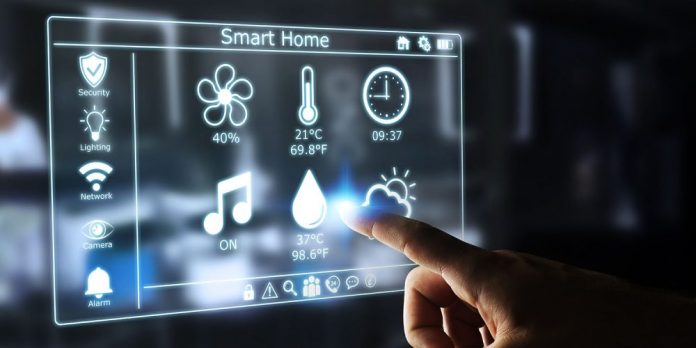 Smart home devices are becoming more and more popular nowadays, and more people are investing in this new age technology that can get you closer to having your own "Jarvis" at home. That's right, we're talking Iron Man and the home assistant that allows you to control your home even when you are away. Can you say cool?
Smart home devices range from alarm systems to thermostat controllers, and a lot more is being added to this technology over time. They say it's ideal for condo units, apartments, or large homes but we say it's ideal for everyone. So, smart home devices: should you get one?
Smart Home Devices: Should I Get One?
CCTVs
One of the most important features of smart home devices is the security it adds to your home. For instance, CCTV cameras are now in the need and not only for establishments.
CCTVs for your home can add another safety layer and security for you. This security feature is one of the first components of a smart home kit.
Alarm Systems
Another security feature of the smart home kit is the alarm system. This is complete with censors and passkey that can keep your home secure and give you a sound sleep at night. Alarm systems can be connected to local emergency units that can be at your home immediately should in the event of an emergency.
Digital Lock
Digital lock is a safety and security feature that will allow you to lock your home through a passcode. Unlike regular locks that can be picked, digital locks cannot be overridden as it is programmed in your home system. This will give you security especially when you leave your home for a few days.
An added feature is you can also control it from your phone and you can be alerted should there be any suspicious activities with the digital lock feature.
Thermostat Controller
This feature can give you the ability to control the thermostat of your home from your smartphone. An added bonus is having the ability to control your air conditioning or heating system even when you are away from home, through a secure network that connects your home network to your smartphone. You can turn on your air condition or heater minutes away from your home to come home to a cozy place.
Temperature Sensor
This feature does more than just measure the humidity and predict the weather, although it does those too. The temperature sensor manages the temp in your home, especially in highly humid or extremely cold continents.
You can control the temperature from your phone or allow the system to control it through its sensors.
Light Controls
Light controls are one of the coolest features of a smart home kit. This will allow you to control the lightings in your home, from dimness to schedules of when they should be on or off. From the controls you have on your smartphone or the kit's base station, you can set a schedule for your lights to go on and off.
Music and Entertainment
Music and entertainment are one of the coolest features of a smart home kit as it basically works with the entertainment system of your home. Control all your entertainment stuff from your smartphone or a home device. Keep your home cool and classy with the most updated music, movies, and entertainment with this smart home feature.
Real-time Home Report
This is a great feature that can be extremely helpful when you are the type to frequently travel or leave your home alone for a few days. The real-time home report feature will give you a summary of your home details and essentials while you are traveling and give you a sense of security knowing that your home is safe and secure.
Voice Commands
Voice command is one of the features that is continuously improving for the smart home system. For now, it controls specific parts of the smart home kit such as the internet and entertainment system.
Improvements are being done to the whole system so that it may eventually also control other features through voice commands.
Digital Assistant
The digital assistant feature is your own "Jarvis" that can check the weather, traffic, and recent news for you all through the voice command feature. You can do quick internet research and get the answers quickly by asking the system out loud.
With this type of technology, it plays along the lines between 'want' and 'need'. Eventually, and with the continuous improvement to the perfection of this technology, this will become a 'need' that you can definitely benefit from, plus having your own "Jarvis" is way cool.
So what are you waiting for? Install your own Smart Home Device network now and control your home in the most advanced way you can.