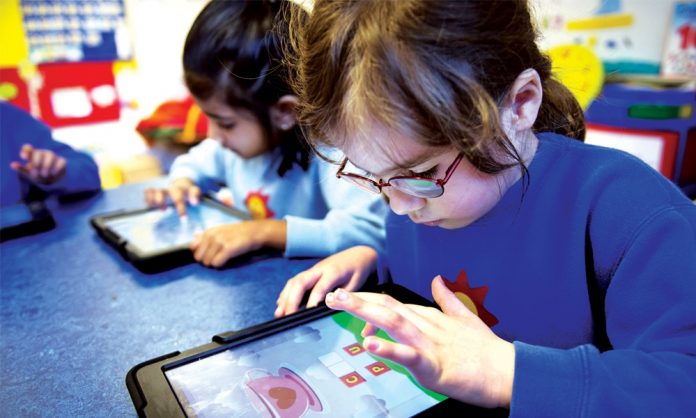 With today's advances, more children are being exposed to different innovations and developments in the field of technology. This involves several gadgets and tools which use a modern approach to give and enhance user's learning and creativity. The modern advancements also allow children to explore and discover things in the most innovative, easiest, and enjoyable ways possible.
Game applications are available in a wide variety of categories and platforms. Some of them include games for children and children at hearts which allows educational approaches and learning. These game apps are dedicated to giving children fun and enjoyment right at their fingertips.
Moreover, these apps ensure the learning and development of the children's physical, emotional, and intellectual aspects. Parents can guarantee positive inputs, results, and feedbacks with the most helpful applications available in the market today.
Super Why!
The Super Why! the application helps children develop and enhance their reading and writing skills. This features three different games that are led by popular characters from PBS. Children can help these characters in recognizing alphabets and creating simple words. It also allows children to follow and trace with their fingers to encourage writing. The app also includes interactive storybooks where children can practice word recognition and sentence completion.
Monkey Preschool Lunchbox
The Monkey Preschool Lunchbox application teaches children about different shapes and colors. This also enhances children's counting skills through different methods and techniques. Every time the lunchbox opens, a new lesson will be discussed.
Lessons may include proper counting, color recognition, and finding the correct letter. The bright colors and the funny monkey mascot make this app more engaging for young children to play and enjoy.
Moonbeeps: Fireflies
The Moonbeeps: Fireflies application allows children to discover and learn colors. This beautiful game involves fireflies having different colors. One must catch these fireflies for an addition to their collection. Mixing colors is also possible by catching different fireflies and combining them. This is an easy game that children can play while learning colors and enjoying the beautiful and relaxing background music.
Cut the Rope
The Cut the Rope application is a strategy game where children can test and learn their critical thinking. This game involves figuring out and cutting the correct rope in order to prevent the invasion of an alien named Om Nom. This alien wants to eat all the candies and it's the player's duty to stop them.
It involves several levels for children to solve and answer. One must think critically in order to solve the problem. This game will truly bring out the proper thinking and strategies in children in order to avoid defeat and frustrations.
Gazzili Science
The Gazzili Science application makes studying Science fun, easy, and exciting. This involves several areas and aspects aiming to learn this tough subject. Several characters will be encountered while learning Science stuff such as plants, animals, life cycles, different seasons, and a lot more. This will involve interactive ways to show children the transformation of plants from seeds to trees. It will also teach children the different animals and their similarities and differences with each other. The different cycles will also be discussed using the easiest fun way possible. Interactive and proper visualization will also be provided in learning the different aspects of the earth. All these contents are featured in the games for better familiarization and learning of children in the field of Science.
Musical Me!
The Musical Me! application teaches children notes, rhythms, and pitch. This award-winning app exposes children to the musical world through learning the fundamental components and structures of music. Children will be able to familiarize themselves with the melody by continuous listening. One can learn how to read and write notes, learn the basics of rhythm, as well as creating their own music based on the lessons presented. The app also contains several recorded children's songs, original and instrumental versions, which are popular and easy to learn. Some of them include Mary Had a Little Lamb, Twinkle Twinkle Little Star, Old MacDonald, Wheels on a Bus, and a lot more. This will enable children for better exposure and learn in the field of entertainment and music.
Today, children are already aware of the technology and its uses even at a younger age. They are already knowledgeable about operating high-tech gadgets and using different applications readily available in the market. It is highly recommended that parents and guardians be responsible enough to teach and guide children in choosing the best applications suited for their age. Always remember that despite the fast-growing technological innovations and developments, proper guidance and supervisions from parents and the elderly is still a must