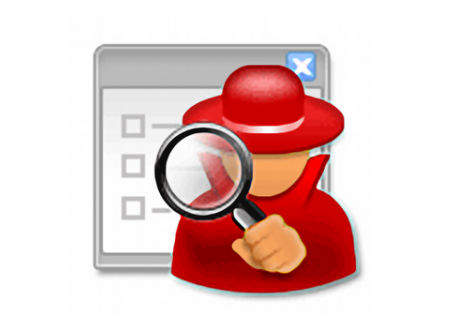 Have you been on the lookout for HijackThis? Heard and seen so much about HijackThis yet you are unaware of how this can benefit you? Then, it's time for you to know that this is a free tool that gets through the inside of the registry and file panel settings of your computer.
HijackThis brings together both the safe and unsafe computer settings via the scan results part, enabling you to remove select items from your unit. Moreover, HijackThis features several applications essential in the manual removal of malware from any computer.
HijackThis does not basically filter the good from the bad. So just in case you happen to see these and you are not that much of a technical expert, seek professional help and see to it you do not alter any existing settings in your computer or you end up losing files, or worse, ruining the whole computer system. However, when you think you already belong to the advanced user category, you can go ahead and use the tool to remove unnecessary settings or computer files.
HiJackThis Download
To know your computer well, go ahead and kick start HijackThis to run and attempt a scan. If you feel you will need some guidance, you have the link to a Quick Start Guide, FAQ, and Feedback Forums for help. After that, you will see a list of computer areas that are likely affected or altered by an installed or built-in spyware.
When that happens, never change the settings right away, especially if you are in doubt of what you are about to do. See some famous forums to get you the rough going smooth all throughout, from start to finish.
There are numerous known support forums on the internet to provide users with free technical troubleshooting in case the need to clear logged computer files arises or a diagnosis is required for an unfortunately infected computer.
Do you want to know how to do it? Simple, just save the report and allow some technical nerd with a troubleshooting background to check it out. A huge community of technically inclined users is too happy to get themselves engage in technical conversations and these are all beneficial on your behalf. HijackThis can definitely find and do the fix in case something nasty found its way inside your computer.
To do it,  Hijack This will scan each part of your computer registry and at your hard drive at the same time, then a comparison will be then in reference to the default computer settings. In case some unusual things are observed on your computer behavior, HijackThis will capture and save it in the log file.
Now, for you to know whatever entries have gone wrong or whatever unnecessary was installed at some point, background details will be essential. You might have a hard time understanding the log file. Even professional technicians would require the aid of an automatic analyzing tool in order to gather additional diagnostic details.

HijackThis Features
This extremely essential tool inspects the content of your computer's browser and the installed operating system, with regard to the settings so a log file is generated. The process manager of the same tool will then take charge, followed by a file editor, and then it goes to the alternate information scanner. Here are some other reasons for you to download HijackThis in case you have accidentally got rid of this:
This is a program that you can use to easily identify home page hijackers or startup programs that you might not want to start automatically.
This is not an anti-virus program and instead of a displayer of program lists that tend to start up right away on your PC, just like any other hijacked configuration details.
The list it returns should be researched and double-checked as you might end up blocking some essential entries from appearing moving forwards.
Two ways to download HijackThis are, one. Via MSI installers will install the program into the C:\ProgramFiles\HiJackThis file location or via an EXE file.
Take note that you should only touch HijackThis if you are well-equipped with computer knowledge or you under the guidance of some professional who knows well. In short, HijackThis is basically a tool designed only for highly advanced users who are aware of what the issue is about and can explain the lists of installed browsers, attached add-on, pop-up buttons, and startup menus.
Since this allows users to inspect, and remove unwanted items, the tool has been created with only the authentic settings while you can just ignore any unnecessary entries. On top of all these, HijackThis is also ultimately portable, with no installation required. Online forums have more information relayed so in case you get interested, you have someplace to look unto and you get some guidance essential in whatever computer cleaning project you are working on.