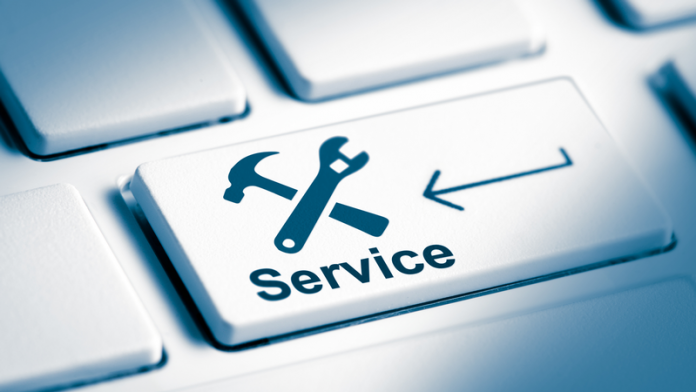 The best disk cleaning and utility software are two powerful program applications for maintaining and tuning up your entire computer system. These are your diligent partner that works overtime to manage and protect your files. They also get rid of unwanted files or threats that might affect the efficiency of your system.
These are also must-have software that each and every computer should have. The best are selected to give you quick and accurate options. Likewise, all this tuning utility system software is offered for you for free and at minimal file size, to ensure that you can instantly protect your files. Download best disk cleaning and utility software now.
1. CCLeaner
CCleaner is a utility program that is available with Mac, Windows, and Android platforms. It has a multiple language interface that is supported by local languages. It is freemium software which means you can get it free of charge. This software was designed primarily to get rid of potentially unwanted files like malicious codes and programs and even temporary Internet files.
It can also delete file fragments, memory dumps, log files, and recycle bin and all other undesirable files which are not ideal to the security and efficiency of your computer system.
This cross-platform computer cleaner has also developed features for modifying the list of programs that are executed on the startup menu and even capable of uninstalling programs too. This best disk cleaning and utility software is also released in various versions. One of its variants allows you to delete restore points on your computer as well.
2. BleachBit
Now if you want an overall best disk cleaning and utility software, well what else are you waiting for download BleachBit. This universal system tuning up software is all you need to manage the privacy of your file, optimized your computer system and clean and free disk space. You don't have to worry because you can really take advantage all these features and more from BleachBit.
It is free software under GNU license. It has a versatile interface that you can translate into over 60 languages. You can enjoy it also with your Windows and Linux. Now, you have no worries about the system requirements. All you have to do is explore this feature-rich software to experience shredding files and diminishing unallocated disk space to decrease data remanence.
BleachBit likewise enables you to identify and remove web cache, URL history, Flash cookies for Firefox and many more elements that are no longer needed on the system. Download free BleachBit and for sure you'll be more thrilled with all its capabilities.
3. CleanGenius
Now for Mac users are sure to be delighted to have this shareware utility software installed on their system. CleanGenius is compatible with various Mac Operating System. It is simple yet very effective system tuning utility program ideal to your luxurious platform. It can guarantee you of clean system at the same time well-protected files.
It ensures that it can wipe away unwanted files on your Mac startup disk by applying only the most efficient technique in preference files, core files, proper support files and even files from the cache. Apart from cleaning undesirable files on your computer, your best disk cleaning and utility software can also find duplicate files even if it has different filenames.
You can also enjoy its advance uninstall feature as replacement for the common Mac method for file removing. Know how to make the most out of this excellent disk cleaning software. Download your own copy now.
4. Advanced SystemCare
Optimize the entire performance of your Windows computer; take this best disk cleaning and utility software now. Advanced SystemCare is supported by different Windows Operating System which includes the older version up to the recent. It is your perfect partner if you need speed and more improved computer efficiency.
First, it diagnosed your system and applies the most ideal solution in order to maintain it efficiently in the long run. Apart from these two major functions, Advanced SystemCare also repairs the system configuration, prevents spyware, acts as a security analyzer, and defragment the disk.
Furthermore it is designed with all the integral utility tools included into it just like admin tools, security and tuneup utilities. It has also produced three major versions for you to choose from.
5. Wise Disk Cleaner
You can now swipe away those threats and unwanted files from your system with this portable disk utility software. For only 2.36 MB, you'll already have the chance to scan, defragment and repair your files fast and accurate. It is your diligent partner which independently looks, remove and repair files that causes your system problems even those files that are hidden on your hard drives.
This is a versatile disk cleaner which gives you plenty of options that suits even for the beginners. It even offers you Wizard to guide you accordingly while performing the whole tuning and cleaning process. With all these powerful features, you can still grab this software for free.
Clean, ,Tune-up and Optimize your Computers
Absolutely! with all these best disk cleanings and utility software, you'll make the most efficient computer ever. Whether for your desktop or handy gadgets the best has already laid down for your convenience. It was even provided for you free of charge to ensure that right from the start you already experience its premium features. Now, be at peace because you have this entire tune-up utility software at your service all day long, to manage, protect and maintain all your files at their best.