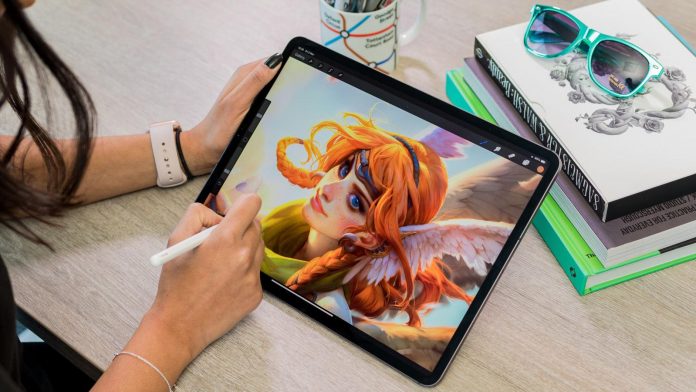 The stylus is coming back because of the great demand for it by iPad, tablet, and mobile users. Although, these gadgets can be used just fine without a stylus, some companies have fashioned them to be modern, fun and easy with precision, accuracy and the perfect sensitivity. Here are some of the best styli out there.
The Apllydea Maglus is a pen with a 7 mm rubber tip that works on capacitive screens and has a sturdy body made of aluminum. It has an integrated magnet that makes it easy for the stylus to come in contact with the screen of an iPad 2 or 3. Its tip may not be narrow, but it prides itself on its precision and very high sensitivity.
Wacom Bamboo Stylus
The Wacom Bamboo stylus is very lightweight, but has a weight that is hefty enough. The Bamboo stylus has a tip that is narrow enough to make the most precise and most predictable taps. The tip is replaceable and is easily removed.
The attached pocket clip can also be removed if you prefer it that way. It does not have a mushy tip, though, and lacks the hardness that most look for in a writing tool.
Just Mobile AluPen Digital
The Just Mobile AluPen Digital is an ultra-fine stylus specifically made for mobile phones and tablets. It has 2.5 millimeter tip that makes writing on screen smooth and precise. It also uses charge amplifying circuitry to provide accuracy with all drawing and note-writing apps. It is compatible with iPad air and all previous models.
Studio Neat Cosmonaut
The Studio Neat Cosmonaut is a wide grip stylus that feels very much like an oversized crayon. It has a replaceable tip, a solid aluminum core that makes it tough but perfectly balanced for sketching. The exterior of the stylus is made of rubber, which makes it grip-friendly. The material is also soft, yet durable and waterproof.
LYNKtec TruGlide
The LYNKtec TruGlide stylus has a patented microfiber tip that makes for easy and smooth gliding across your iPads screens. It helps to eliminate drags and skipping that is usually experienced with rubber tip styluses.
The stylus has a small tip that is ideal for use in writing and drawing applications. The microfiber are said to also be much more durable.
Kensington Virtuoso Stylus and Pen
The Kensington Virtuoso Stylus and Pen is a two-in-one stylus, that allows the user to write on a tablet and flip the pen around to write and make notes on paper. It is a stylish and classy businessman's stylus, with chrome accents and a fancy ball clip for the pocket. The whole length of the pen is made of rubber for an easy grip.
SGP Kuel H10
The SGP Kuel H10 is heavy and feels very solid, which is a good thing. It has a textured shaft that is easy to grip and prevents slippage. The dongle pops into the iPad's headphone jack, so once the cap is removed, you won't lose it. The great thing about this stylus is its narrow tip that is very accurate. The length can be extended through its telescoping rear end.
Adonit Jot Pro
The Adonit Jot Pro is made of aluminum and steel. On one end, the tip is attached to a plastic disc that glides smoothly across an iPad screen. On the other end, there is a screw-off cap that covers the stylus' tip, when it is not in use.
It also has a rubber grip for easy handling and magnetic interiors to attach the stylus to the surface of the iPad effectively. It also allows users to make precise writings and drawings. The tip, once broken, is replaceable. Another great feature is that it also allows the user to see the point, where the stylus hits the screen.
Hand Stylus
The Hand Stylus is a comfortable hexagon-shaped stylus, with a retractable tip, which protects it from breakage and other damages. The tip is small and made of rubber that makes precise marks on the surface of the screen. It also has a magnetic and removable pen clip that is convenient to use, whenever you need to and keep away, when you are not. The tip is very sensitive but does not leave any marks on the screen.
Sensu Brush
The Sensu Brush looks exactly like a paintbrush, once the cap is pulled off. It can also be extended when you attach the cap at the rear end, making it longer. The brush tip of the Sensu stylus is very conductive and requires minimal effort to use. It also has a rubber tip that is great for shading and filling.
These styli are very good choices, depending on what you need them for. These tools can make writing and drawing much easier and maximize the use of your tablets, mobile phones, and iPads. Some of them have extra features that you might want to enjoy as well.