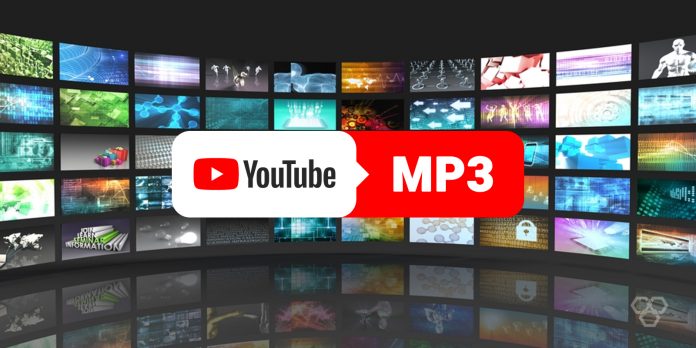 Conversion of YouTube videos into MP3 has been done since it was allowed. Users get into this convenient way of bringing their music with them wherever they go. YouTube has every video you need and want and sometimes people want a piece of it. Thankfully, there are YouTube converters developed to do just that. Here are some of the best, most convenient, and simplest ones out there.
Dirpy.com
The Dirpy is a YouTube video downloader and converter that comes for free. All a user needs to do is to copy the URL on the Dirpy website. It then leads to a page where there are more options available like setting a recording time. The editing of tags can also be done with Dirpy. Remember to always press the Record button in order to obtain the MP3 file.
FreeStudio
The FreeStudio was developed by DVDVideoSoft to offer a complete multimedia package. The five sections included are Downloaders, Uploaders, Converters, Recorders, and Editors. It provides all the tools for your specific needs. FreeStudio allows you to convert YouTube videos to MP3 and MP4 and formats that are compatible with iPhone, Android, iPod, Windows, and iPad. There's no spyware or adware and comes for free.
YouTube MP3
YouTube MP3 is one of the largest and most popular converters because of its simplicity and user-friendly options. All the user needs to do is copy the URL and paste it on the website.
It only takes a few seconds to convert the video to an MP3 format, depending on the file size. After it's converted, just download the file. There's no registration and restrictions and it comes for free.
ClipConverter.cc
The ClipConverter is a conversion application that allows you to record, convert and download YouTube and Vimeo clips to any format. ClipConverter makes it convenient for users who want to watch YouTube videos offline on any device-PC, TV, mobile phones, and other gadgets. Just paste the URL and press Continue. Then select the format of choice and press Start. The conversion may take a few minutes.
YouTubeToMP3
The YouTubeMP3 converter is great for users who want to watch offline videos, as well as listen to favorite soundtracks and music. With this conversion application, you can download videos and music simultaneously.
It supports various video sites such as YouTube, Vimeo, VEVO, Soundcloud, and DailyMotion. It also permits saving the original quality of a particular video or music.
Video2MP3
Video2MP3 promises lightning speed conversion because its servers operate 24 hours daily. It directly converts MP3 from YouTube FLV file. Video2MP3 does not limit users, the number of their conversions and downloads. It is absolutely free, with no registration, to use its services. To convert, just copy the link and paste it on the converter box. Then, press the convert button, and the job is done.
VidToMP3
VidToMP# is one of the newest conversion application sites. It allows conversion of videos and audio from non-copyrighted clips in YouTube, MegaVideo, Dailymotion, Metacafe, Veoh, Myspace, Break, iFilm, Bolt, ClipJunkie, ClipShack, CollegeHumor, FunnyJunk, Glumbert, Gofish, Grouper, Hallpass, MilkandCookies, Putfile, SantaBanta, Sevenload, Sharkle, Shoutfile, Vimeo, VSocial, Yikers, ZippyVideos and a lot more, all for free.
FLV2MP3
In FLV2, just download the YouTube video of your choice and paste into the box. After clicking the Next button, the video file will be downloaded straight to the desktop.
This application allows you to download about 99 files all at the same time. You can also tag the tracks using the ID3 Editor and listen to music on almost all types of devices.
MakeItMP3
MakeItMP3 is another easy to use video converter. The same process is done just like all other converter applications. Just select the video of your choice, paste it in the conversion box and it's done. MkaItMP3 does not limit the number of your conversions. It is also fast, except for larger files that take a while to download.
MP3 It
Unlike all other converter applications, MP3 does not require you to copy-paste urls at all. By simply highlighting the name of the song that you like, and right-clicking to use the MP3 menu on the website of your choice. MP3 It has made video conversion to MP3 even easier. It is highly recommended to those users who want a no-fuss downloading process.
Downloading music has never been made easier than this. In previous years, downloading took a lot of time and effort and so many complicated processes that made it all confusing. It is no longer the way it used to be. Now you can be up to date with the latest music and videos of your favorite artists. Now, you can enjoy great music in the comfort of using your own device, be it a mobile phone, iPad, iPod, and other gadgets.