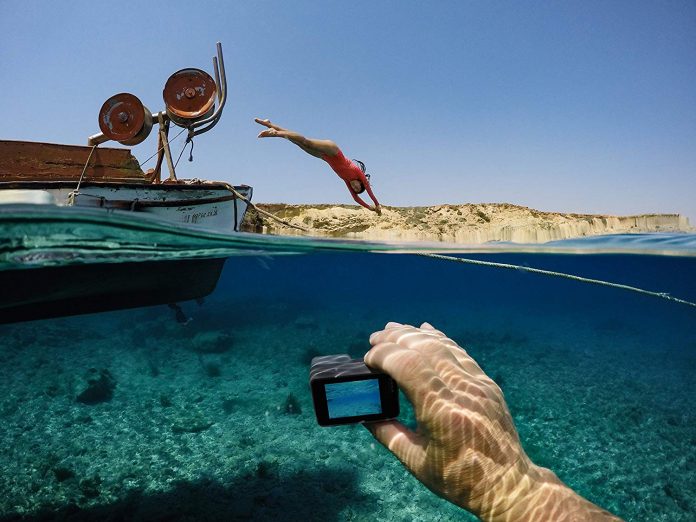 Anyone who has a GoPro will make anyone who does not have a GoPro secretly want to have one too. This impressive piece of technology has taken extreme activities to the next level – by taking photos and videos of things that were once just for the eyes only. Water sports, extreme sports, flying, swimming, biking, racing, and practically anything that will not allow your hands to carry a camera, and anything that can never be done by a regular camera, GoPro is your go-to gadget.
That said, when you own a GoPro, it is your GoPro duty to use it wisely and to its extent. This means only a little of those cheesy selfies and more action. It is an action camera after all. So without further ado, here are awesome ways to use your GoPro like a pro.
Use it for extreme activities
First and foremost, GoPro is an action camera and it is only rightful for it to serve its purpose – during the action. It can be your best buddy and tool when you do extreme activities such as racing, climbing, surfing, white water rafting, and many others that require your full focus without having to worry about your camera.
The best thing about this is that you get to relive those epic moments when you watch the videos from your GoPro.
Make a story
Because it can run longer and capture pretty much the whole story from point A to point B, you can easily make a story out of your adventure and present it with epic effects using GoPro editing apps that can be downloaded to your mobile or computer. When you share your experience to others, it's like they get to experience it too.
Use your mounts
There are several types of mounts for your GoPro that you can use for different occasions. There's the tripod type for steady video capturing and then the amount that you can put on your head, monopods, or other hands-free moments that you want to capture.
Use it for wide views
One of the best features of a GoPro is its wide angles and views that can take a wider perspective as compared to other regular cameras. This will allow you to take photos of a large view and focus on the view itself.
Take videos of uncommon activities
Uncommon activities and adventures that you do only once in a while such as snorkeling, scuba diving, bungee jumping, and other adrenaline-pumping activities that you would want to relive over and over. GoPro is one of the best ways to share your experience with others from your own point of view.
Take from different angles
When you create a story and take photos and videos, be sure to take from varying angles so you can capture the whole scenery. GoPro is best at this feature because of its wide-angle capacity. You can take photos of your vacation spot and never miss an angle.
Use the time-lapse feature
The time-lapse feature is one of the best features to use when you create your story. You can leave your GoPro recording and facing in one area and give it a good amount of time to record a few hours of video. The time-lapse feature will record a few hours and convert it to a few minutes. This is perfect for storyboards and video/film effects.
Use it as a dashcam
One helpful feature of the GoPro device is its ability to record a lot of video data, which makes it a good substitute for a dashcam. Having a dashcam is important when you travel a lot and drive into different types of areas.
Use it to record short films
When you dream of becoming a filmmaker or just create your own short film of your activities, your GoPro device can certainly be your best tool (if you do not have the high-end video cameras, of course).
Mount GoPro to your dog for a different view
If you want to play around or see the world from a different view, you can mount your GoPro to your dog or cat or any other pet strong enough to carry the very light GoPro device. This will give you a distinct and unique vision from a different point of view.
With the expandable memory, physical strength, and other impressive features, the GoPro technology have changed the lives of many. It has saved the lives of many people who have had unfortunate events during their extreme activities. It has made more people more physically active. It gave us a better view of extreme activities from the eyes of the one who literally does it. If you don't have one yet, then it's time to save up and put this on your wish list this year.