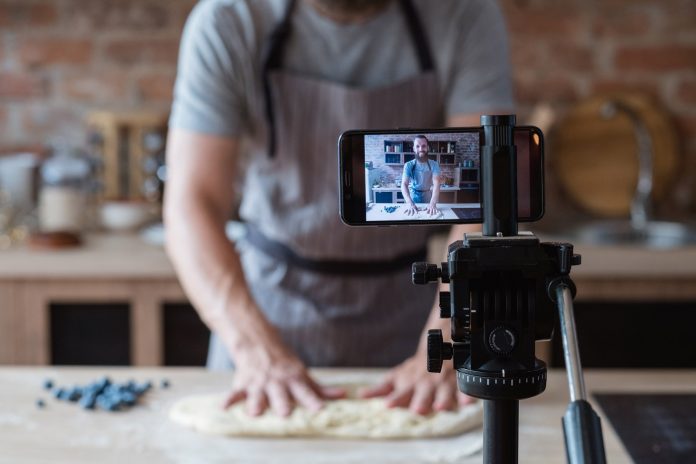 Video making and editing are some of the coolest gadget rage these days. Photo filtering and editing are slowly trickling off the grid in social media. Video editing is the new craze. With this, some people are investing a lot of money for high-def cameras and tools that can make the video capture look even more awesome. It's making the viewer feel like they are inside the video – that is the main challenge.
Did you know that you can make the same cool videos with a lot fewer tools and investing in expensive gadgets? Yes, you got that right. Apparently, it's not the price of the gadget you use, but the feel and quality of the video that matters, and you can take these videos by simply using your camera phone.
Sounds interesting? That's because it is. Here are ways to make cool videos using your mobile camera.
Take videos every chance you get
When taking videos, it's hard to get the "perfect timing" all the time. So it's better to keep the video rolling until it captures the perfect moment that you want to have. If your concern is the storage space, you can always expand the memory and transfer files from one device to another. Take videos every chance you get, especially if you are working on a story. You can do the trimming and editing later on.
Take wide angles for views
Do you notice how professionals take videos from wide angles? This gives viewers a bigger perspective of the view and gives them the chance to appreciate the view, aside from just focusing on the subject of the video.
You can also do the same with your camera phone. Take the video from a farther, therefore wider, angle of the view.
Use the time-lapse feature
The time-lapse feature is one of the most useful features of a camera phone that you can also find in professional cameras and gadgets. Time-lapse is best used for taking videos that do not really need the blow-by-blow perspective, but only the long term activity of that single screen. Make sure you keep the mobile phone in a steady position to take excellent time-lapse videos.
Use the slow-motion feature
The slow-motion feature is another camera phone feature that may come in handy when taking videos and making a storyboard. Slow-motion videos are perfect for extreme activities where you would want to highlight on certain windows of the video. If your phone does not come with this feature, you can always download an app with this feature.
Natural lighting is better than any other lighting
Professional videographers work with lighting fixtures and tools to improve the lighting of a shoot. For an amateur, you really do not need all those tools, because all you need is natural light. Natural lighting is way better than artificial lighting. No need to invest in expensive tools that work to showcase the sun's light when you have the natural source at your disposal.
Keep your camera steady
The secret to a good video shoot, window per window, is the steadiness of your camera. If you think that your hands may become unsteady or may shake a little sometimes, you may want to use or improvise on a tripod to keep the camera steady.
Avoid "Vertical Video Syndrome"
Vertical Video Syndrome is the video file challenge where your video shows a vertical view on an otherwise horizontal video screen.
This can be annoying and can ruin the entire beauty of your video edit. Learn about how to avoid this.
Download excellent mobile video editing apps
It's all about having the right kinds of apps on your phone to edit the videos and add effects to make your storyboard perfect. Choose from your phone's application store. The higher the ratings, the better the app.
Match your video with cool music for background
Music plays a big role in making your video entertaining and catchy. Be sure to add background music and choose the type of music that is engaging and fun to listen to. Aside from the amazing video, your viewers will be glued to your video when the background music is awesome.
Don't hesitate to play around the videos
As an amateur, this is your time to experiment on your expertise in video making. Do not hesitate or be afraid to mix up a little and play around on your editing skills. Learn as you go. Practice makes perfect.
Unless you are venturing into a photo and video business, investing in expensive gadgets is really not necessary. All you need are your phone (which you can take anywhere, anyway), video editing apps on your phone or laptop, and your skills on making and editing your videos. Just the right practice, pretty soon you can make videos that are equally as cool as the ones you see from professionals.