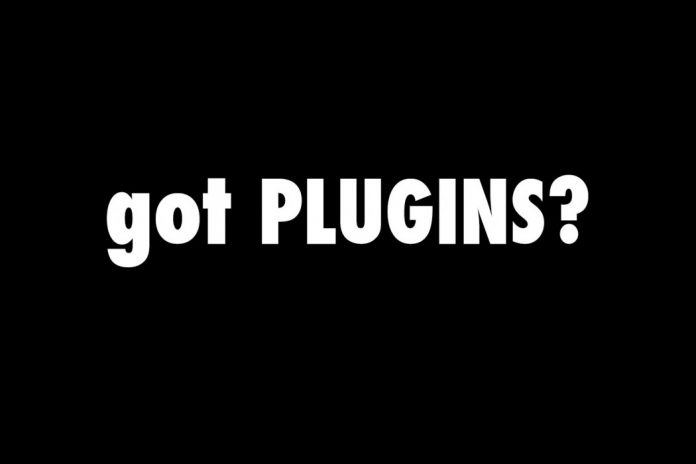 Level up your music experience with these best audio plugins 2014. For sure your audio experience will be more enticing, dynamic, and lively with these add-ons. These plugins are compatible with various types of media players and audio software. Hence, you'll transform your audio applications into more advanced, complete, and digital quality.
These are also manageable types of plugins that easily fit the requirements of your audio players. They are also fitted in tiny file sizes handy enough to occupy small space from your system. These plugins are likewise supported by various types of platforms and for free. It also includes sound synthesis and digital signal processing. Taking all these powerful audio plugins you'll definitely never run out of excitement and audio pleasure.
1. MP3 Audio Editor
This type of audio plugin is suitable for your Windows Operating System which includes Windows XP, 2000, and later versions of Windows. This plugin is recommended for various types of MP3 enhancing, editing, recording, and all other processes that can transform your audio experience into next-level. In fact, it is considered a complete program for audio production.
Due to the convenient design of this audio plugin, it makes it possible for all types of users to handle it correctly. It is also applicable to your external media like CD wherein you can also record or replicate as many songs and music of your choice. MP3 audio editor is packed with all your needed default and extra tools for audio handling.
You can easily access these tools and menus by simply manipulating the cut, copy and paste and all other ease to use commands. It is built with a manageable interface that is specially equipped with features that maintain your much-needed precision, speed, and comfort. Apart from all the basic functions of audio plugins you can count on the capability of an mp3 audio editor to capture sounds from cassette, online streaming, microphone, and all other real-time sources.
This audio plugin also offers you its prominent ability to combine two separate audio files into one complete track. It has even allowed you to integrate consistently with your favorite video-sharing websites like YouTube.
2. ID3 – TagIT
Now for only 1.26MB, you'll have the chance to enjoy unlimited access for adding, editing, or deleting audio tags in your MP3 files. This best audio plugin 2014 is available both to your new and old version Windows OS. It doesn't cost you anything to take a copy of this audio plugin.
It also supports several techniques in audio editing such as single file and batch editing and even edits one or dozens or all you're MP3 files all at once. It is also capable to read information out of the directory structure and put it on a tag. This plugin also organizes your audio files into folders and also available for ID3V1 and ID3V2.
3. Bitcrusher
If you want to achieve digital audio effects and performances for free then this best audio plugins 2014 is just right for you. Bitcrusher is available for your Mac and Windows platforms. This audio plugin is made up of many versions to ensure that there is one to support you at its best.
You can use this plugin to decrease the bit depth of the audio signal which produces a warmer sound impression. It is also made up of great selections of algorithms to ensure the quality of digital effects towards your audio.
Bitcrusher also works excellently with various instruments like drums which add harmonics to the audio and produce more amplified sound effects. All other interesting features of this audio plugin include white noise, filters, and band compression.
4. Dither
This best audio plugin 2014 is a cross-platform audio add-on. It is specially designed to give you a professional and high-quality audio plugin. It is primarily used for mastering techniques. It offers you a great array of features in order to achieve well-polish audio output. It allows you to calibrate audio to a lower bit depth which includes noise shaping and or dither.
This audio plugin is customizable in various dithers like High Pass TPDF or simply Triangular Probability Density Function or TPDF. This method eliminates no signal modulation artifacts and non-linear distortion during re-quantization. The output bit-depth in Dither can be set to 16 and 20 bit or no quantization which you can set as off. It also allows you to set noise shaping into three options such as off, curve a,b and c.
5. YouControl
Complete your Mac platform with these best audio plugins 2014. This 2.97 MB free audio plugin serves as the total utility that you can use to control iTunes. It also allows you to enjoy its customizable features from a pull-down custom menu. You can take control of your volume, next, previous, play buttons without limits.
This audio plugin can be accessed right at your Mac OS X menu bar. It also leads you to navigate and control the entire music library of iTunes. It is also available to your Windows platform all with no cost involved.
Prudent Audio Plugins
For sure, with the excellent qualities of this best audio plugin 2014, you'll not let a minute pass without grabbing it all. How much more if you knew that these audio plugins are offered for you for free? Yes, this is your rare chance to take advantage of all these privileges. Take all these plugins now.