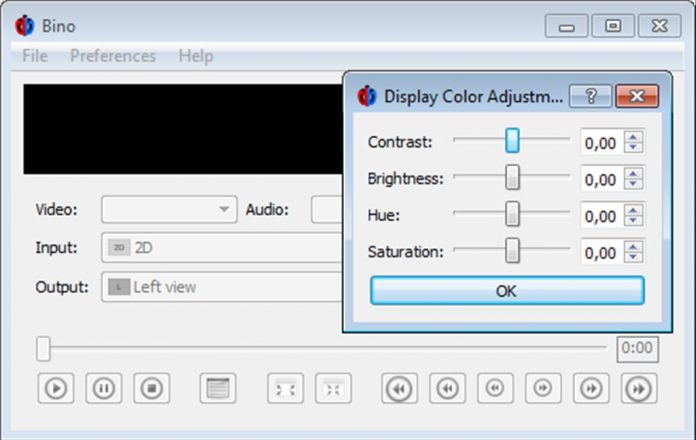 Bino is a handy video player application that can be adjusted to match both basic and 3D approaches. Bino is the only media player that supports stereoscopic 3D video.
It is capable of uniting two separate frames from different angles to produce single and complete pictures which can display moving images with volume and solid structures.
It is also made up of different input and output formats that support 2D videos, individual video streams and files, 3D displays, graphic cards, and many more layouts.
Furthermore, it has ample anaglyph glasses, graphics, and images which come with a variety of vibrant colors for a realistic view. These are all easy to configure which you can surely try when you download Bino.
This modern application is very attainable because it is also an open-source program distributed for major Operating Systems like Mac, Windows, Linux, and Berkeley Software Distribution FreeBSD.
Free Download Bino Media Player
Bino is released upon the permission of GNU General Public Licenses GPL. It is also run and supported by generally used audio and video libraries which include LibASS, FFmpeg, OpenGL, and OpenAL.
It is also added with the Qt interface which is packed with complete toolkits. It is also capable of supplying subtitles as well as decoding audio and video files.
Bino Media Player 3D Feature
Bino can perform equally for both standards and advance multi-display. If you're a versatile user that has unlimited demands for multi-player software then a free Bino download can fill in your hunger since you can instantly match it according to your preference.
You will never get bored with Bino too because it can always cope with your demands like supporting multi-camera angles and even compatible with hi-tech devices for wider screen display. Above all, you have to experience 3Dimentional features and qualities without worrying about any rental or download payments.