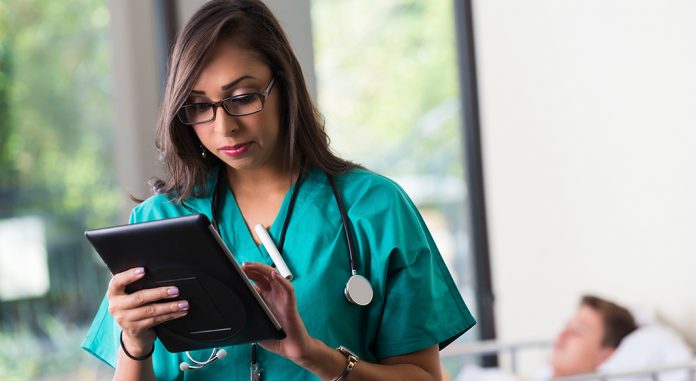 The nursing profession is a complex one, with different terminologies and medical procedures to memorize. The care for patients is also customized and the drugs are monitored to ensure the health and safety of patients. Despite a nurse's knowledge and expertise, they are not immune to making mistakes. It's a good thing nowadays that mobile apps are being developed to help these nurses perform their tasks with fewer errors. So, here are the top 10 apps that nurses need to have when saving lives.
Human Anatomy Atlas
The Visible Body's Human Anatomy Atlas app will come very useful for all nurses in all stages of their careers. The app offers an anatomically accurate 3D atlas of both the male and the female body. It has easy-to-grasp anatomy definitions and explanations of pathologies.
Davis Mobile NCLEX-RN app
This app is for nurses who are planning to take the NCLEX examinations. It contains over 1500 questions, which can be answered at your most convenient time, wherever you may be.
The questionnaires will help develop your strengths and discover weaknesses in some areas. One great feature of the app is that you can customize your own quizzes or take a random quiz. This will improve your overall performance in the end.
MedPage Today Mobile
MedPage Today is the most reliable source for medical news, clinical and policy coverage affecting the lives of those involved in the medical field. In order to have full access to all the app's features, you have to register first at medpagetoday.com.
Davis Laboratory and Diagnostic Tests
The Davis Laboratory and Diagnostic Tests app offers more than 400 updated diagnostic test descriptions to guide you in proper patient care. The app not only shows details about how the laboratory tests are done but also how to interpret results and instruct patients. This also helps you answer most patient queries regarding their condition.
PALS Advisor
The PALS Advisor app will come in handy during pediatric advanced life support codes. Its decision-algorithm assesses patient characteristics as a basis for advanced resuscitation. The inputs on the app are interpreted by the decision engine and then advise the right interventions to be done. Not only nurses can make use of this app, but also physicians, medical students, paramedics, and EMTs.
Black's Medical Dictionary
The Black's Medical Dictionary app is one of the most best-selling dictionaries for over a hundred years because of its reliability. It is the most well-trusted brand when it comes to medical terms and definitions.
It can be accessed even without a connection and it is very helpful for medical students, nurses, and doctors as a quick reference dictionary for hard-to-understand medical terminologies.
Nursing Central
The Nursing Central app contains detailed information on diseases, tests, drugs, and procedures. It also has an updated database of over 5000 drugs. The Nursing Central app can also help you interpret the results of laboratory and diagnostic tests.
Heart Pro III
The Heart Pro III app offers a 3D image of the heart and all its complexities. It also shows all types of heart rhythms as a reference for when you are listening to a patient's heart. For medical professors, the app can be used as a teaching material as well because of the superb image quality.
Nursing Care Plans
The Nursing Care Plans app has about 300 detailed care plans that will make the life of every nurse easier. It includes nursing diagnoses, interventions, and rationales that are usually time-consuming when done manually. With this app, nurses can now customize care plans for their patients instantly. Some of the care plans also include medical-surgical nursing, maternity, pediatrics, and psychiatry.
Davis Mobile: Nursing Procedure Checklist
The Davis Mobile Nursing Procedure Checklist app is your guide in delivering proper nursing procedures. You might want to keep this handy at all times because it has about 169 procedures to help you with.
For every procedure, a step-by-step guide is given to ensure the safe and proper delivery of nursing procedures and the safety of the patient as well. This can also be used for class and clinical practice. The app can be accessed even without a web connection, so it can still be made as a reference guide when performing your nursing duties.
The good thing about these apps is that they have other features to offer. The calculator, for example, is taken for granted most of the time, but for nurses, it has a great use. It makes calculations of drug dosages so much easier for them. Others may find the job of a nurse easy, but you will never know until you have been in their shoes. That is why these apps are such a big help for nurses and everyone in the medical profession.